People Turned To Social Media To Find The Purpose Of Absolutely Random Items! Tabs, Mon., April 11, 2022
Recipe Hub
April 11, 2022 07:00 AM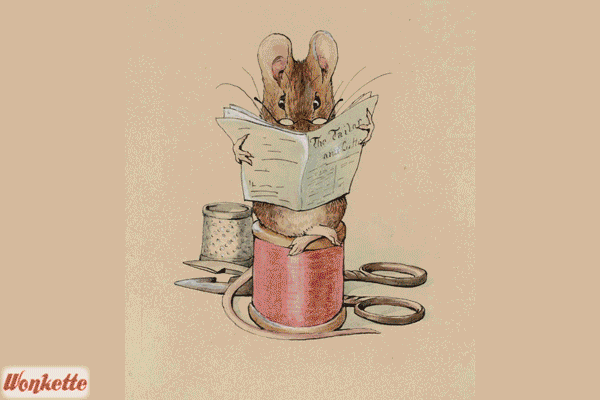 That time Trump caught Osama bin Laden! Factcheck (YOU THINK?) at CNN. Man, that is one nutty Michigan congresswoman!
How the Department of Justice fucked up Militia Shitballs vs. The Michigan Gov. (Buzzfeed)
Joan Walsh is bereft at the loss of Eric Boehlert, whom she edited at Salon, and what his death means for holding the rightwing (and Right-apologizing) media accountable. (The Nation)
Margaret Sullivan namechecks Boehlert while she picks up his question: WHAT THE FUCK IS THE MEDIA REPORTING ABOUT JOBS, but she doesn't say it like that. — Free link Washington Post
This story about the "BANK OF INTERNET USA" that is now Trump's lender of choice is hilarious, and by hilarious I mean good God, this crook was president of the United States, and half the country somehow thinks he's good at "businessman." — NBC News
Sarah Palin is running for Congress from Alaska, and Mark Zee says she's too much of a quitter, everyone hates her, and AK's got a ferkakte ranked choice system that will humiliate her ass. Guess we'll see! (LA Times)
---
How Lindsey Graham played filthy fucking dirty in the KBJ hearings, and others! — Bill Scher at Washington Monthly
This million year old story about the time Matt Taibbi threw a cup of coffee at a guy for saying his new book wasn't as good as his first one, yikes face emoji! — Mediaite
Hey maybe this lady wasn't a victim of Satanic sexual abuse OR the Holocaust? Robyn gives me the best tabs. (Answers)
Gonna eat all the chickpeas! — Department of Salad
When Robert E. Lee surrendered. (Heather Cox Richardson substack)
I hate this article so much, fuck you Liz for showing it to me. Something something "Tik-Tok" "coastal grandmother" "aesthetic" "zest for life." — Buzzfeed
You guys, do not buy my house, you will HATE IT. (Why doesn't it "look more communist"? Because I took down all the paintings of breasts and vaginas, March for Our Lives posters, and Obama/Hillz/Biden shwag, and put up "LAKE RULES" word-sayings instead, although I didn't go as far as "BLESSED." FUCK YOU, PAY ME.) (Zillow)
LOL never mind, we sold our house.
Rebecca Schoenkopf
Rebecca Schoenkopf is the owner, publisher, and editrix of Wonkette. She is a nice lady, SHUT UP YUH HUH. She is very tired with this fucking nonsense all of the time, and it would be terrific if you sent money to keep this bitch afloat. She is on maternity leave until 2033.