Do Regular Mani-Pedis Cure Menstrual Cramps? Click To Find Out! Tabs, Wed., May 11, 2022
US of America News
May 11, 2022 07:15 AM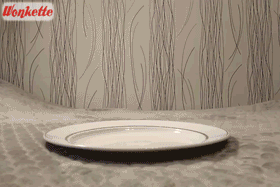 Tabs gif by your friend Martini Glambassador!
Get in, losers we're going tabs-ing!
It was a mixed bag for Trump endorsees last night. West Virginia Rep. Alex Mooney, who got the Trump nod, beat his fellow Republican congressman David McKinley, after the state lost a congressional seat and the two were forced into a primary against each other. But in Nebraska's gubernatorial primary, Trump endorsee Charles "Gropey" Herbster narrowly lost to replacement level white dude Jim Pillen, regent at the University of Nebraska. (WaPo)
The unflushable Laura Loomer is back, and she's suing Facebook and Twitter for doing the RICOs to her by canceling her accounts. As Techdirt's Tim Cushing points out, she's already failed with the same dumb cause of action in DC, but maybe things will be different in the Northern District of California. (Things will not be different.) (Techdirt)
The former guy's LOLsuit against Twitter, also in the Northern District of California, got unceremoniously dropkicked on Friday. And yesterday YouTube and Facebook — ugh, fine Meta — filed statements of recent decision in the LOLsuits Trump and his merry bend of dipshits filed against the tech giants for tortious deplatforming and First Amendment violations on the theory that Adam Schiff made 'em do it, and thus the companies are magically transformed into government actors. Essentially, YouTube and Meta said, "Hey, Judge White, see how Judge Donato down the hall said that Twitter suit was hot garbage? You can just copy his paper, and we'll be on our way." (Me, at Above the Law)
Lyman High School in Longwood, Florida is impounding high school yearbooks that show pictures of students protesting the state's "Don't Say Gay" law, lest they run afoul of the foul statute by making it look like the school endorsed the event. It's too late to cancel culture the whole yearbook, so instead they're going to put stickers over the offending pages, because adults have lost their damn minds. (CBS)
Trucker convoys are apparently going to be with us forever, like drug resistant syphilis. It's not a protest, it's a lifestyle. (Vice)
Remember Tina Peters, the Mesa County, Colorado election clerk who got herself charged with a bunch of IRL crimes after copying her county's election data and handing it over to Mike Lindell? Turns out she's not the only election official who was feeding data to the Pillow Pumper. Dallas Schroeder, clerk of Elbert County, where Trump got 74 percent of the vote, may be in a bit of a sticky wicket himself for copying sensitive vote data. (Daily Beast)
Apparently all is not well in American evangelical churches, which have been poisoned by politics and are embracing conspiracy theories as religious issues? Ya don't say! (Atlantic)
Also, climate change is HERE, right now, today.
Cape Hatteras National Seashore (Seashore) has confirmed that an unoccupied house at 24265 Ocean Drive, Rodanthe, N.C. collapsed this afternoon. This is the second unoccupied house collapse of the day at the Seashore. Read more: https://www.nps.gov/caha/learn/news/second-house-collapses-at-cape-hatteras-national-seashore.htm\u00a0\u2026pic.twitter.com/OMoPNCpbzk

— Cape Hatteras National Seashore (@Cape Hatteras National Seashore) 1652207067
And speaking of America goin' to shit, have a longread on private equity's decades-long orgy of looting America's companies. Wheee! (Mother Jones)
But it's not all doom and gloom. Rep. Madison Cawthorn is finding out the hard way that being a shit-talking asshole who attacks Republicans can be bad for your political health, as the GOP goes all in on taking him out before next week's GOP primary in North Carolina. One to grow on! (WaPo)
Yesterday Republican Rep. Tom Reed announced he was resigning from congress effective immediately. He'd already announced his retirement and was in the running to be the Gipper who loses to Kathy Hochul in November's New York gubernatorial election. But a sexual harassment scandal moved up that timeline, and now he's only fit to become a lobbyist. (Politico)
And the senate confirmed economist Lisa Cook to the Federal Reserve's board of governors, making her the first Black woman ever to sit on the body. Vice President Harris had to break a tie, since all 50 Republican senators united in opposition to her for some unknown reason. (NPR)
Time to fuck up this Wednesday! Get at it, y'all.
Follow Liz Dye on Twitter!
Click the widget to keep your Wonkette ad-free and feisty. And if you're ordering from Amazon, use this link, because reasons.
Liz Dye
Liz Dye lives in Baltimore with her wonderful husband and a houseful of teenagers. When she isn't being mad about a thing on the internet, she's hiding in plain sight in the carpool line. She's the one wearing yoga pants glaring at her phone.