Tattooed Pig Urges Wonkabout To Leave DC (Goodbye Forever!)
April 28, 2011 01:42 PM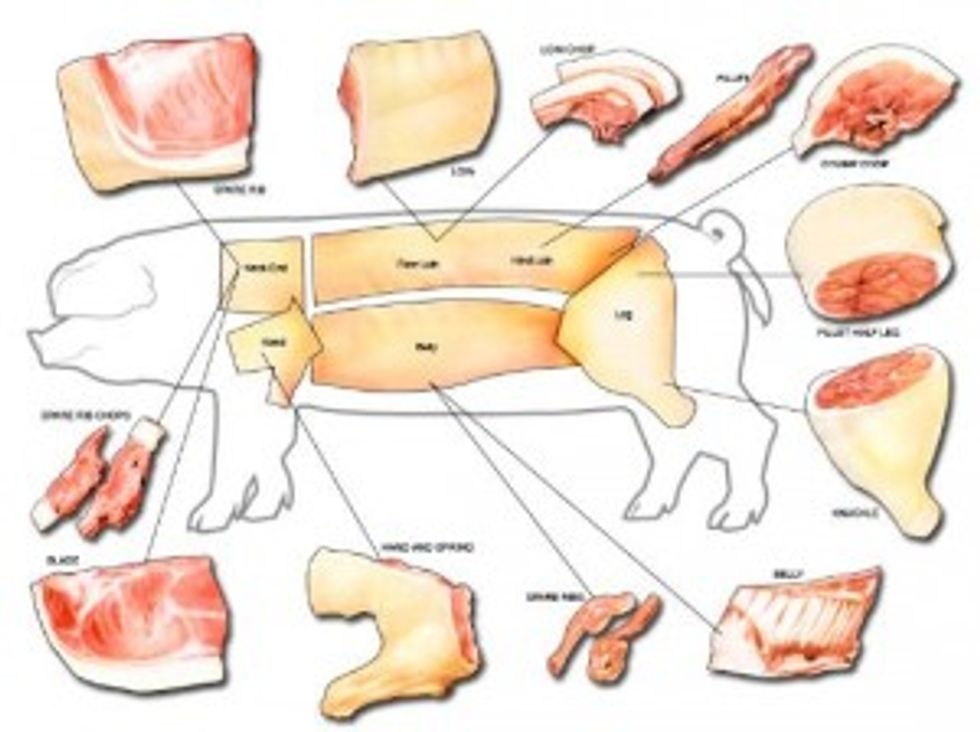 Well hello! After two years of eating and drinking her way around this city so you could know which small plates, pork, hamburger or pizza establishment is worthy of your hard-earned disposable income, it is time for your Wonkabout to leave the playground that is D.C. She is off to learn things in grad school, after which she'll probably be unemployed, burdened by debt and unable to afford her pork habit. Wish her luck! But really, it was all fun and gamesuntil tattooing a dead pig for charity became an acceptable D.C. springtime activity ... and then she knew it was time to go.
---
What a better way to end than with a listicle of Arielle's D.C. musings. In first person, of course:
But on a better note: Thank you times a billion to Ken, Jim, Sara, Josh, Jack, Juli, Liz and Riley for everything! Here's to craft beer, small plates, pork, table taps, cheese plates, and expensive cocktails. It's been fun! THE END.