Ted Cruz Drops Out Of Campaign To Spend More Time Being Hated By Own Family
Elections
May 03, 2016 09:10 PM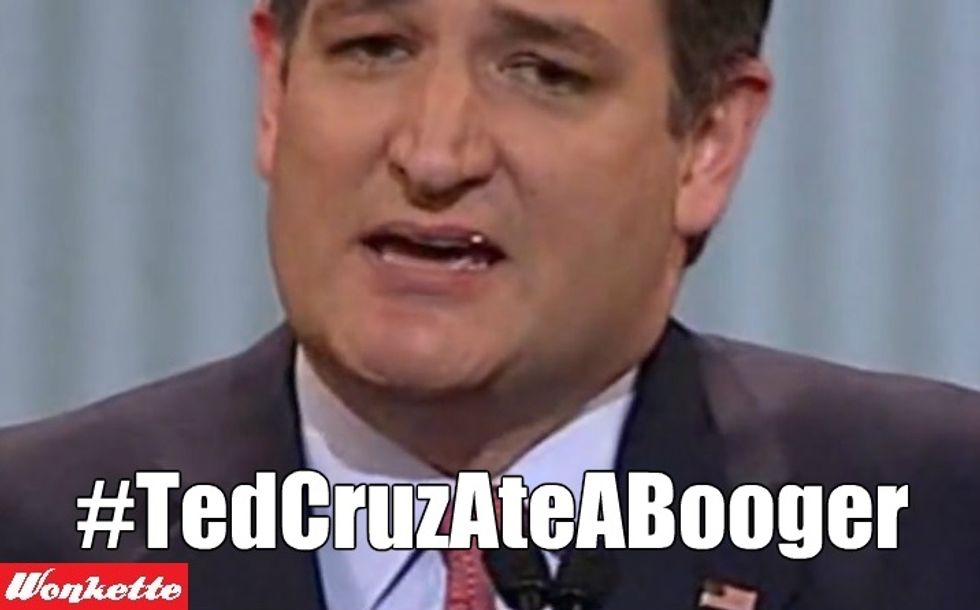 We won't have Ted Cruz's lip booger to kick around anymore
---
Following his loss in the Indiana primary, Ted Cruz announced he is suspending his campaign. Donald Trump is now pretty much the nominee, unless the GOP establishment can figure out a way to travel through a time warp and convince the young Donald to pursue a career selling DeLorean motorcars.
"We left it all on the field in Indiana. We gave it everything we've got but the voters chose another path," Cruz said. "So with a heavy heart but with boundless optimism for the long-term future of our nation, we are suspending our campaign."
Cruz also said a lot of stuff about the need to keep fighting against the evil Democrats and their socialist agenda. CNN, apparently preparing ahead like the New York Times obituary writers, had a postmortem of Cruz's campaign ready to go in minutes. Nerd God Wil Wheaton offered a more trenchant analysis: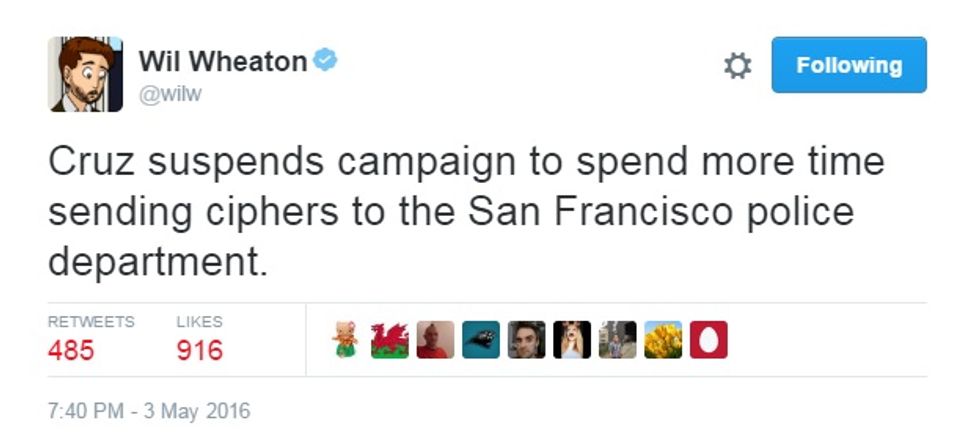 Also, GOP chair Reince Priebus choked back an unknown quantity of bile and tweeted this sweaty-foreheaded message of (*gasp*) party unity: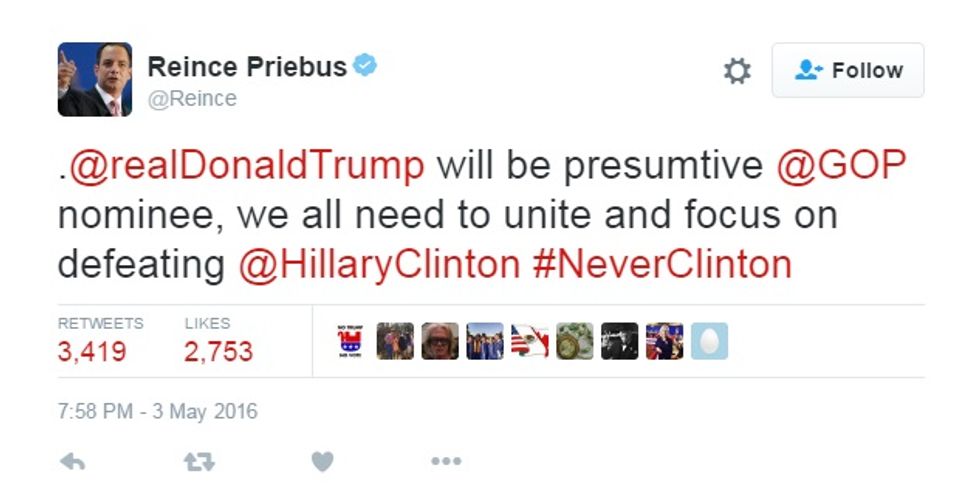 The idiots on MSNBC are already talking about Cruz's coming 2020 campaign. Enjoy the End Times, kids!
[CNN]