Terribly Offensive Ornament Will NOT Hang On White House XMas Tree After All
News
December 03, 2008 11:03 AM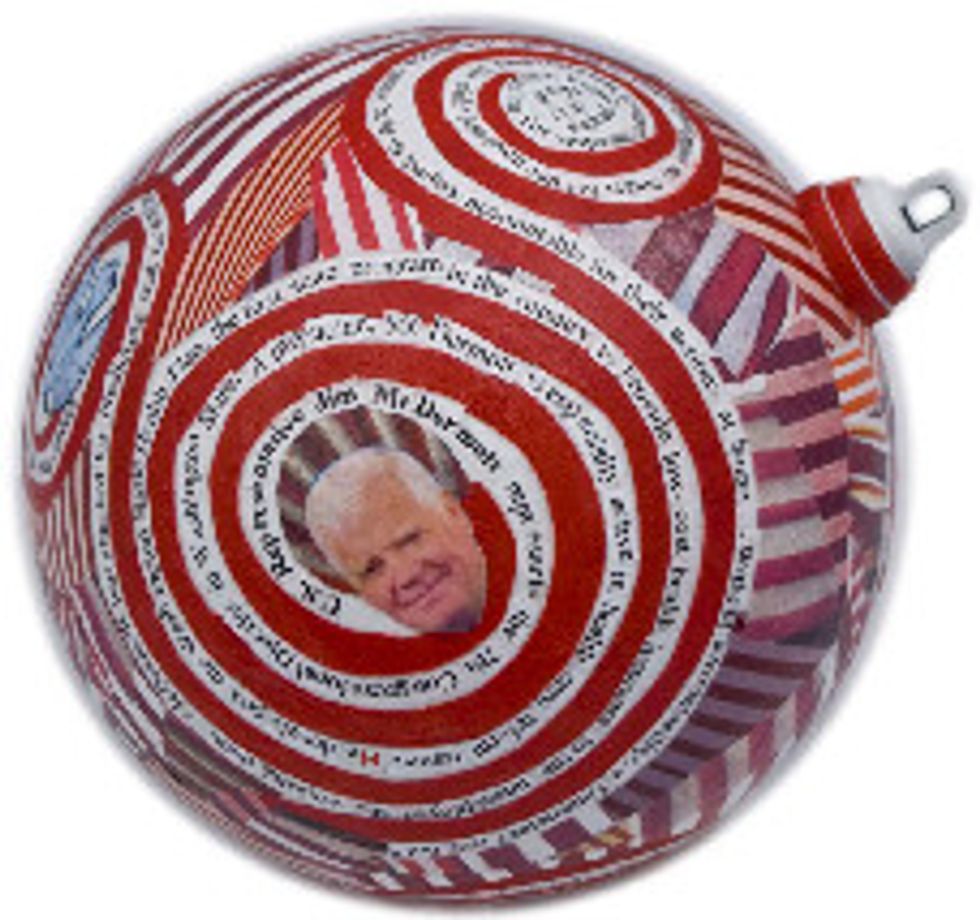 Ha ha, so after it looked like Laura Bush was going to be all gracious about festooning the White House Christmas tree with a repulsive ornament decorated in tiny letters detailing a Washington State representative's support of her husband's impeachment, the first lady's spokeswoman says that she will have none of this nonsense.
---
Sally McDonough, a spokeswoman for the first lady, confirmed the ornament would not be displayed. "It's inappropriate and it's not being hung," she said. She said that when asked about the issue yesterday, the White House tree decorations were not complete. "We reviewed the ornament along with all the [other] ornaments, and Mrs. Bush deemed it inappropriate for the holiday tree."
FREE SPEECH LAURA BUSH IS STIFLING OUR LIBERTIES! The White House Christmas tree will be decorated exclusively with photos from Abu Ghraib instead.
White House Won't Hang Christmas Impeachment Ornament [Reliable Source]