The 2016 Wonkette Winter Wonksicle Tour, By The Numbers
Sponsored Post
March 09, 2016 03:00 PM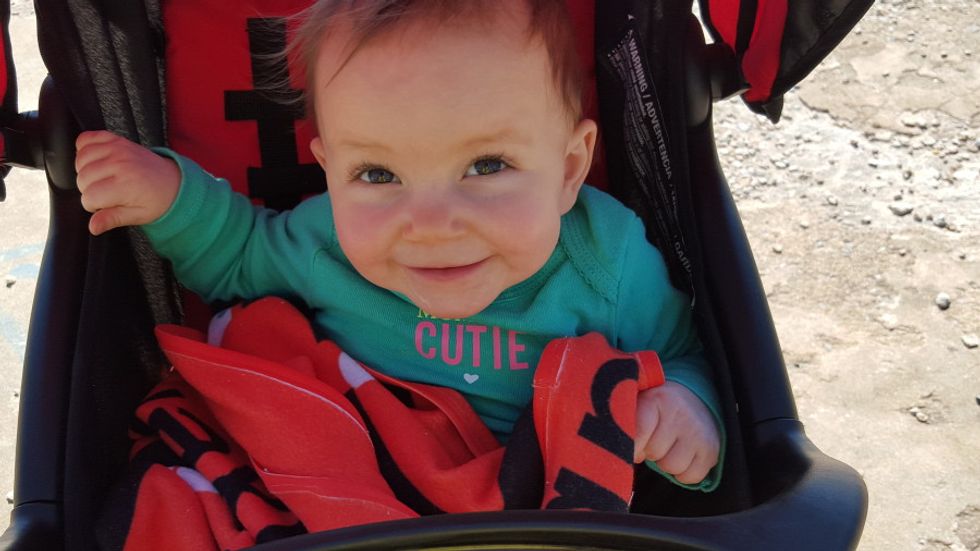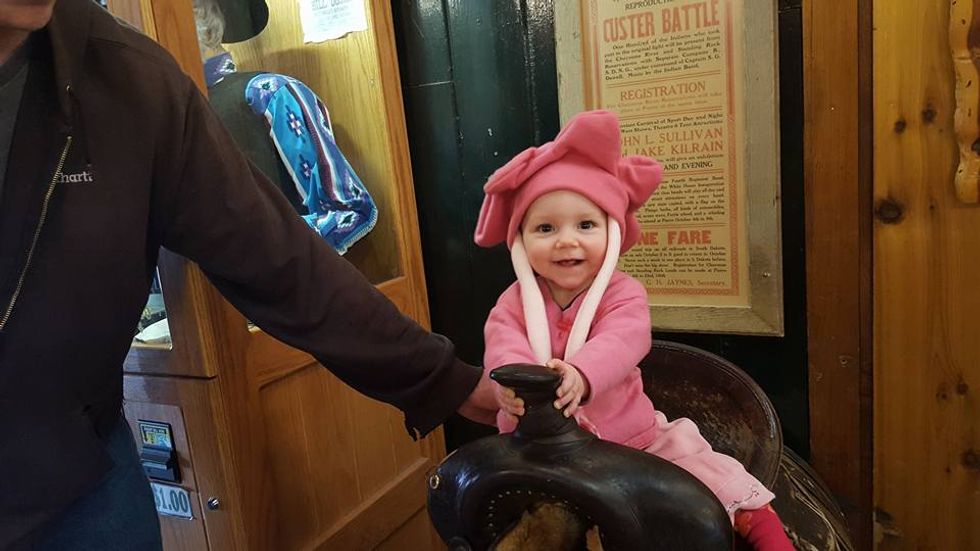 Hi South Dakota! and GOODBYE FOR EVER!
---
Six weeks, 6,000 miles, and one illegal search and seizure later, the Wonkebago has turned back into our Montana driveway, and we're NEVER EVER EVER LEAVING AGAIN, until July. What's that, you want to give us some money? That is very nice of you! We will let you! Okay!
Miles: 6186
Days: 42
Average MPG: 10
Propane gallons (for heat, cooking, refrigeration and hot water): 105
Times we almost ran out of propane: 4
Searches and seizures, legal: 0
Searches and seizures, illegal: 1
Bullshit parking tickets: 1
Cost of bullshit parking tickets: $10
Sorta fair parking tickets: 1
Cost of sorta fair parking tickets: $75
Nights spent at the side of the road in those highway scoop-outs: 1
State Parks: 2
Municipal Parking Lots: 5
RV Parks: 5
Rest Stops: 3
Walmart Parking Lots: 1
Wonkers' driveways: 20
Times Donna Rose ate soup for the first time like a sophisticated woman who eats soup: 1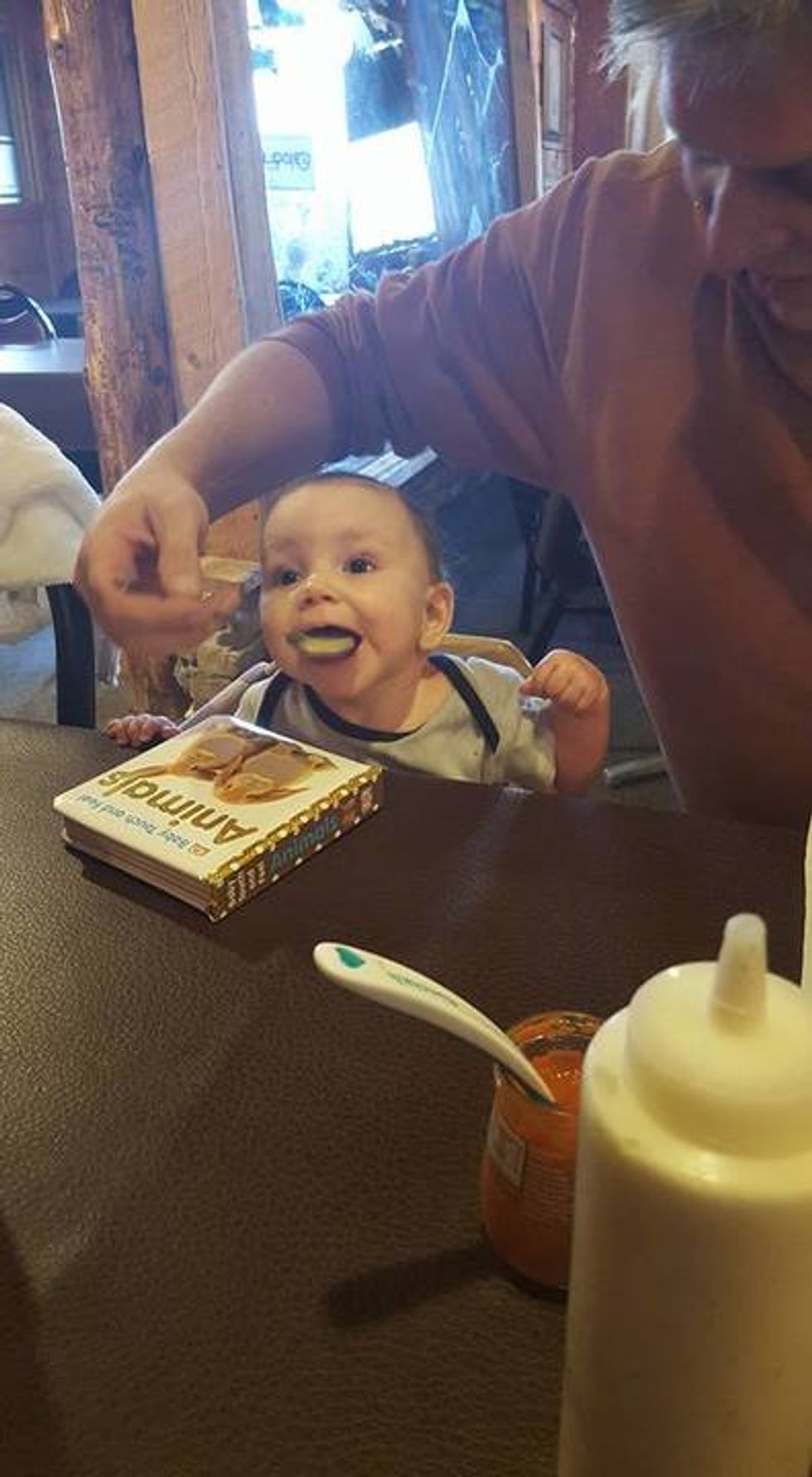 Feed the baby the soups!
Times Donna Rose ate cake for the first time and then was pissed we had never given her any before: 1
Times Donna Rose ate cake and then was pissed when it stopped: 3
Drinky Things thrown: 11
Bath and floormats eaten by a dog who heard "a sound": 2
Windshields replaced: 1
Tribal chairmen who came to our parties: 1
Indians Custer faced at Little Bighorn: 900-2500
Years they've been making the Crazy Horse monument: 68
Percent Custer had it coming: 100
Disgraced former governors posed with: 1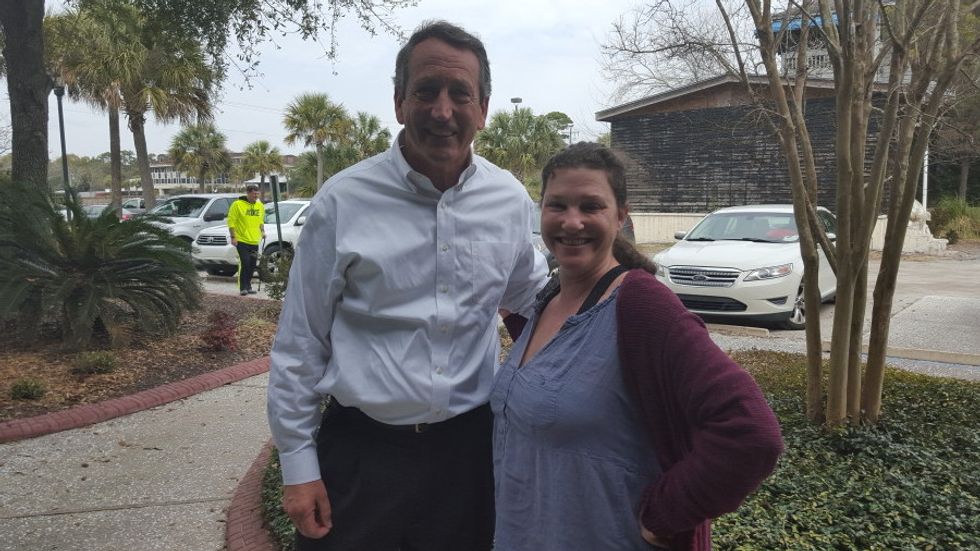 this is just really a terrible picture
DIY haircuts immediately after seeing the terrible pictures with disgraced former governors: 1
Presidential candidates sleeping in their trucks in Manchester to whom we offered the Wonkebago couch but they didn't call till 11:30 p.m. and we were already asleep: 1
Times Shy started to drive off still plugged in: 1
Electric cords abandoned: 1
Electric cords donated by Tommy: 1
Bottle openers donated by Tommy: 1
Baby bottles lost: 2
Hours lurking waiting for Morning Joe to see we had a baby for Mika to steal: 4
Morning Joe segments starring Donna Rose: 3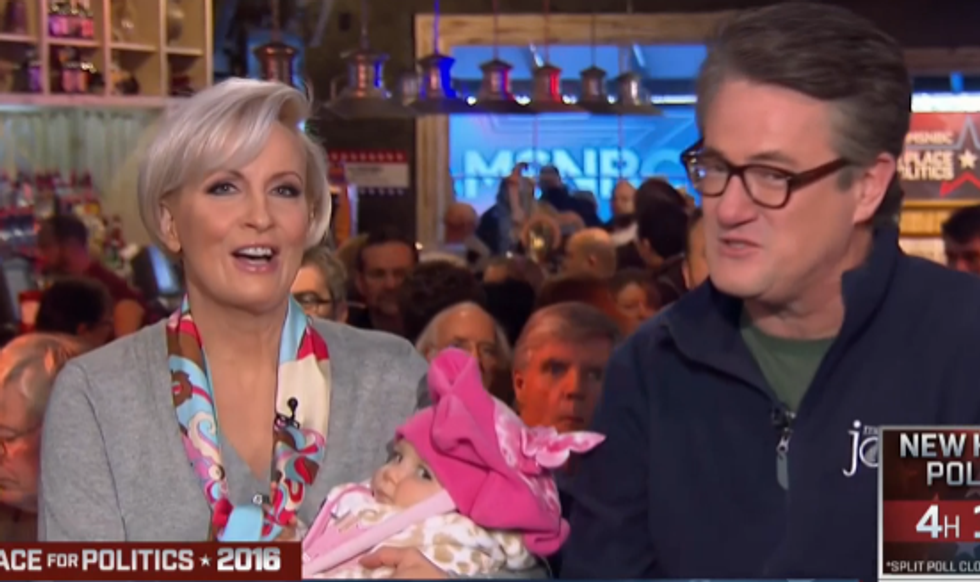 Side-eye.
People who wrote in in disbelief that we let Joe Scarborough touch Donna Rose: 11
Times Mother Jones's David Corn said we could go, he'd take care of the baby: +/-7
Times Mother Jones's David Corn got on the floor to play with the baby: 1
Times Mother Jones's David Corn demanded I hand the phone to him so he could talk to my mom: 1
How much my mom liked that: LI'L BIT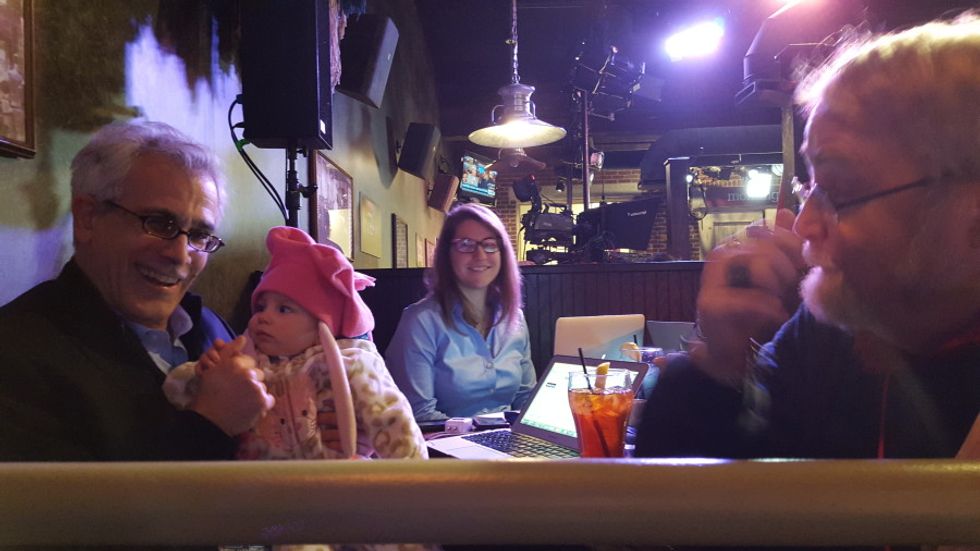 Hours of notice we gave Boston as to where their Drinky Thing would be but people showed up anyway: 4
Subway stops Beelzebubba traveled to Astoria to see us: 27
Hours Spurning Beer drove from Pensacola to see us: 6
Number of Mayor Quimbys who have seen us in both Oakland and Atlanta: 1
Chicagoans who asked when we were going to come to Chicago the week after we came to Chicago: 1
Hours elapsed before our Charleston hostess mentioned offhand that she was Vegan and Tiara: 2.5
Wonkers we got to kiss on their bright, shiny faces: +/- 100
People who gave Shy marijuanas: 10
Secret Wonkette couples discovered: 2
Wonkette writers met for the first time: 3
Primaries and caucuses "covered": 4
Days at my mom's: 5
Birthday celebrated at my mom's: 43
Blowouts with my mom: 2
Blowouts expected with my mom: 2
Hours my mom sobbed "like an idiot" after we left: 1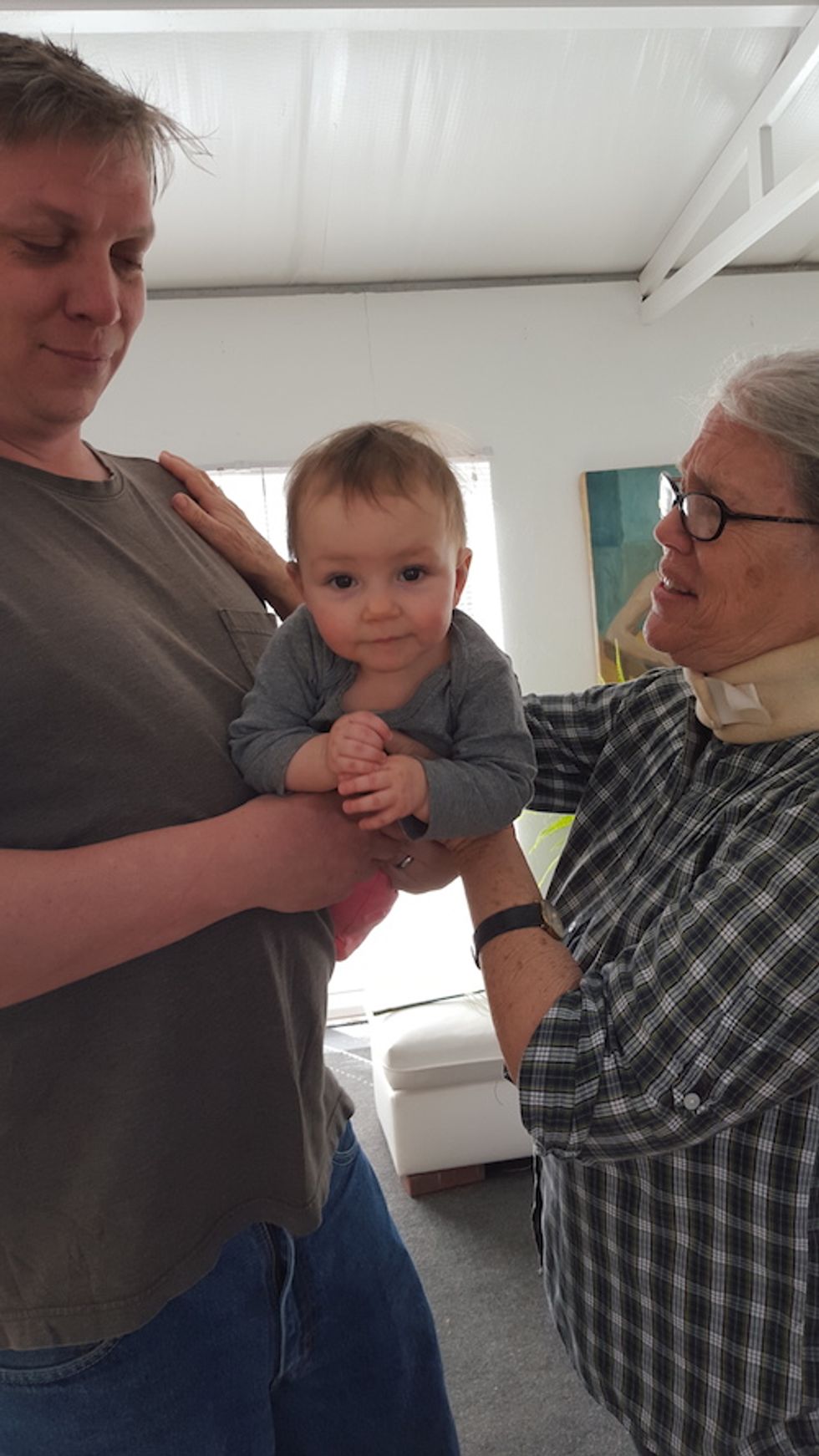 That neck brace is not from our fight.
Fights with Shypixel: 0
Truckstop CDs Shypixel bought me for my birthday: 4
Sex acts performed with Shypixel: Nunya business
[contextly_sidebar id="pZjyE5tkPXp9vTmergrqyAD8nsJpynwo"]Awesome stories written: 9
Regular stories written: 22
Wonkers who made us dinner somewhere in America: 2
Times we listened to Simon & Garfunkel "America": +/- 30
Husbands who seemed sort of annoyed when we randomly showed up in their driveways but ended up being really nice and very hospitable probably because we are so charming: 3
Times in Gloucester: 2
Times I would like to go back to Gloucester: +/- 100
Times our property management company "had to" come in our house while we were gone: 3
Times we are reupping our lease this July: 0
Months we are going to spend in the Wonkebago after we move out of our house in July: I don't know, like 5?
Cease and desist letters: 1
Bernie Sanders swag sold since Universal cease and desisted us, in dollars: $6344
Wonkette Bazaar orders sent from the road: 234
Wonkette Bazaar orders waiting for me to get home: 45
Wonkette Bazaar orders still waiting to be filled two days later: 24
Keys broken in frozen lock trying to get the Wonkette Bazaar merch out of the back: 1
Poo tank valves frozen shut: 1
Times the graywater tank backed up into the shower: 1
Hours driven to dump station that was frozen solid: 2
Trump rallies attended: 0
Wonkers who brought or baked us pies: 4
Books Wonkers gave Donna: 16
Chicago shirts: 1
Lambs: 1
Magical Siberian ponies: 1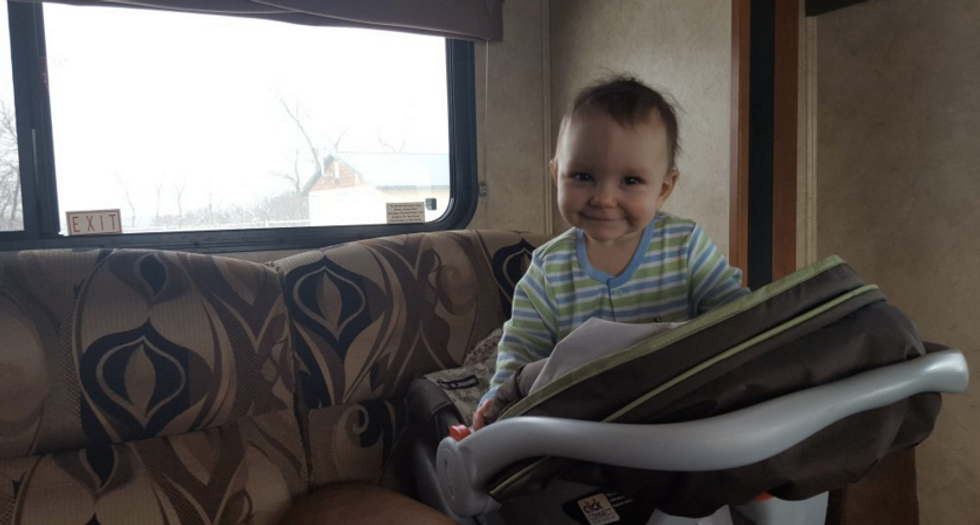 American states where marijuana is legal: 3
States visited: 27 I think?
States Shypixel did not smoke marijuanas in: 1
Years in jail Shypixel could have received for our super illegal search: 10
Years since South Dakota Supreme Court ruled that kind of search super illegal: 7
Years since US Supreme Court ruled that kind of search super illegal: 1
Cost of bullshit "paraphernalia" ticket even though Officer Brian didn't find any paraphernalia, just weed, but then we probably would have fought it because of how it was super illegal and he knows that: $270
States Shypixel is never going back to until they have learned their lesson: 1
Spoons stolen: 7
Supreme Court justices murdered by Barack Obama: 1
Former first ladies murdered by Barack Obama: 1
Temperature, Manchester: Frozen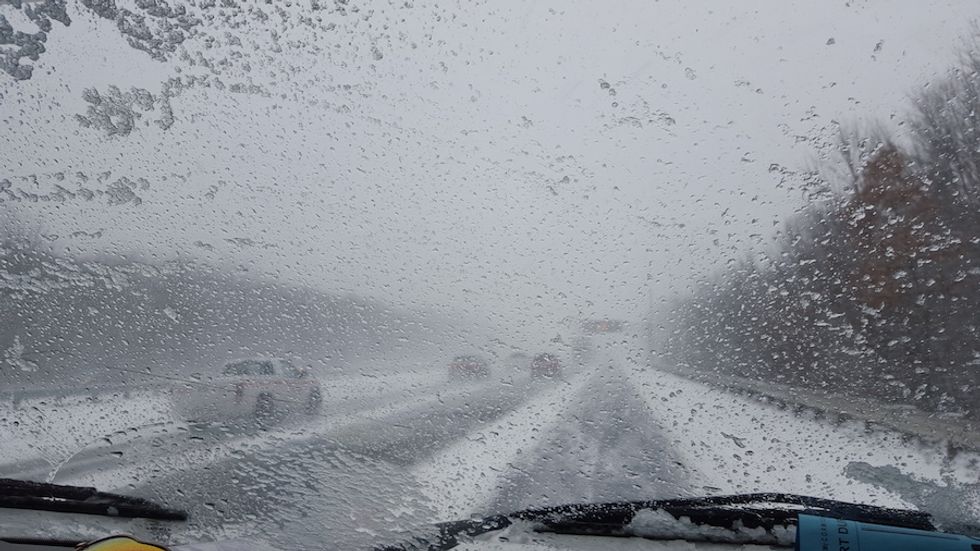 Temperature, Oklahoma: 75
Baths, Donna Rose: 8?
Average number of words spelled correctly per lunatic Oklahoma outsider artist's front yard Trump signs: 1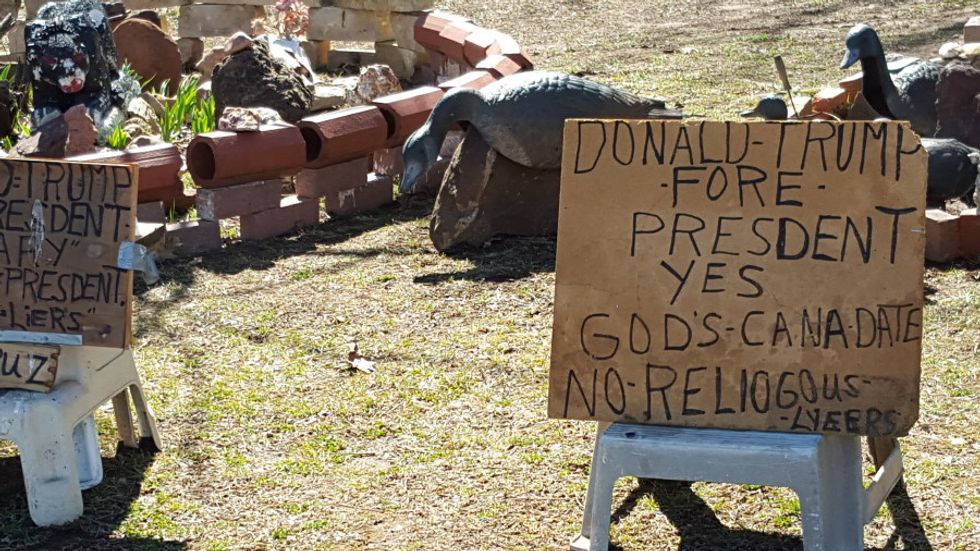 Cabinets that flew open because there was such jouncing on the BQE: 6
Table that collapsed because there was such jouncing on the BQE: 1
Table that is broken now even though Shy fixed it after it collapsed on the BQE: 1
Investment in infrastructure needed according to the American Society Of Civil Engineers: $3.6 trillion
Gigs of data spent on work, not even tv or nothin': 44
Percent of time DirecTV worked: +/- 30
Channels in Wyoming when DirecTV wasn't working: 2
Non-PBS channels in Wyoming when DirecTV wasn't working: 0
Amount pledged to Wyoming PBS, in dollars: 0
The number of good American workers the old organic tomato hippie guy behind "Wymatoes" has employed in past 30 years, vs. the number of bad Mexican workers he has had, according to Wyoming PBS: 1:2
Wonkers who hooked up after a Drinky Thing (that we know of): 2
Rad lesbians at Drinky Things (that we know of): 7
Loaded guns at Drinky Things (that we know of): 1
Loaded guns at Tommy's house: all of them, Katie
Times Shy got his heart blessed: 1
Blizzards: 3
Ice storms: 1
Thunderstorms: 1
Tornado watches: 2
Pounds of dog food eaten: 100
Times Donna Rose tried to grab the dog food out of the dog food bowl: 17
Elevation of Teton Pass: 8431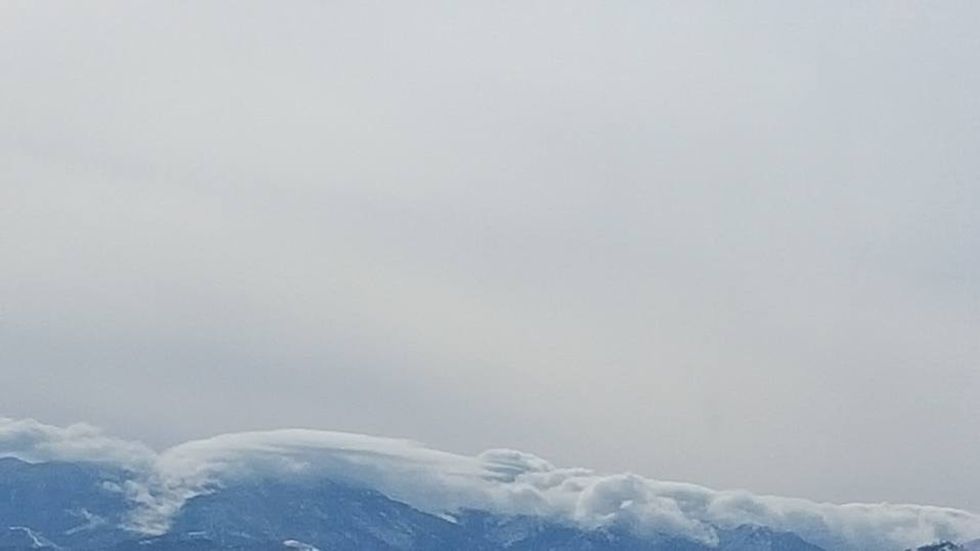 Jackson, WY.
Pounds of mail waiting for us at home: 9
Times wonkers sneaked off and picked up the tab before we could, and we are gonna punch them: 2
Mystery smells emanating from the Wonkebago: 3
Cost, windshields and toilet valves: $515
Money wonkers stuck in my pocket like common pervos: $615
Money wonkers donated online specifically for dumping our poo tanks: $60
Cost, gas and propane: Don't wanna know
Cost, restaurants: Nope, not gonna do it
Cost, Drinky Things: I will add it up at a later date
Cost, cash for bullshit: Still no
Total amount spent: Maybe a teensy bit more than we wanted there is simply no way for me to know because fuck you you can't make me
Cost Jeb Bush spent per delegate: $32.5 million
How much you are giving us RIGHT NOW for being THE RADDEST: ???
Number of Official Babies and RVs on the road for Gawker, Vox, Buzzfeed and all those other people who are supposedly "covering" the campaign trail: GOOSE EGG.
How good of a time we had: an almost always very good time!
Spending Donna's inheritance: Priceless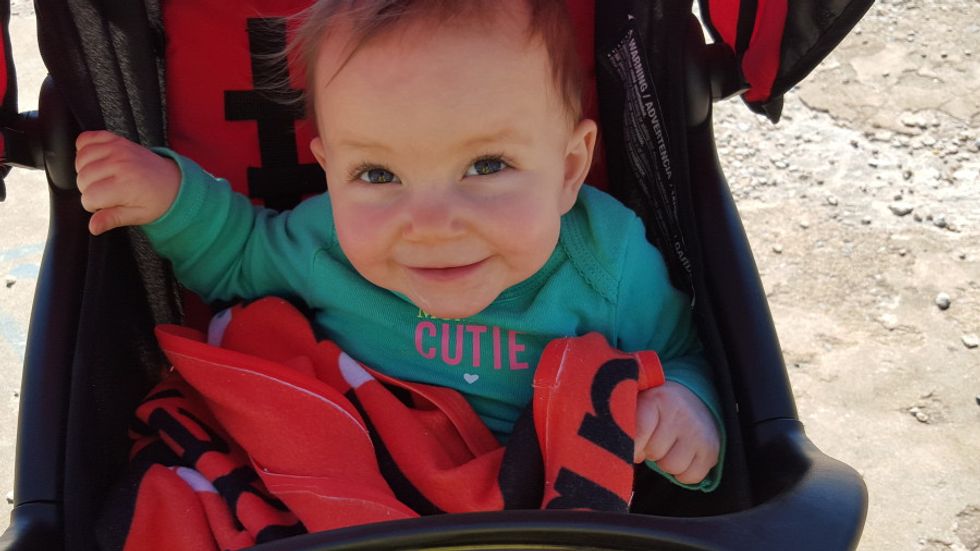 Rebecca Schoenkopf
Rebecca Schoenkopf is the owner, publisher, and editrix of Wonkette. She is a nice lady, SHUT UP YUH HUH. She is very tired with this fucking nonsense all of the time, and it would be terrific if you sent money to keep this bitch afloat. She is on maternity leave until 2033.