The 5 Stupidest Things Chuck Todd Has Tweeted Since Kennedy's Retirement Announcement
News
June 27, 2018 03:29 PM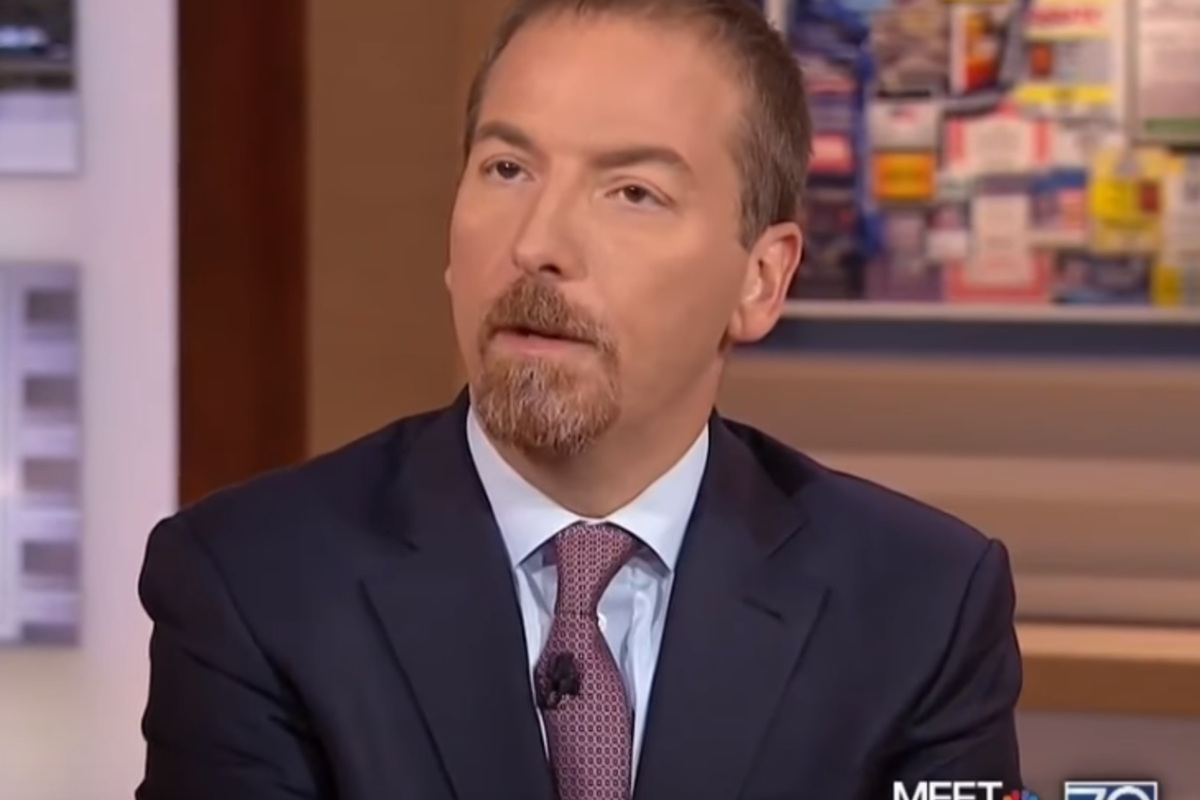 OH BOY OH BOY OH BOY OH BOY OH BOY OH BOY OH BOY OH BOY OH BOY OH BOY OH BOY OH BOY BREAKING NEWS OH BOY OH BOY OH BOY OH BOY OH BOY OH BOY OH BOY OH BOY ANTHONY KENNEDY IS RETIRING FROM THE SUPREME COURT OH BOY OH BOY OH BOY OH BOY WHAT WE NEED NOW IS POLITICAL ANALYSIS FROM CHUCK TODD, THE GUY WHO TOOK OVER "MEET THE PRESS" FOR TIM RUSSERT, WHO WAS NEVER ACTUALLY VERY GOOD EITHER BUT OH WELL, HE WAS DEAD THAT DAY SO THEY NEEDED A NEW GUY, MAYBE ONE WITH A NECKBEARD, OH BOY OH BOY OH BOY OH BOY OH BOY CHUCK TODD GOTS HIM A JOB TO DO!
---
But alas, Chuck Todd's show doesn't come on for another hour and a half! Better get on the Twitter and 'SPLAIN AMERICA what this means. Take it away, pundit!
You're right, Chuckles! Things are pretty crazy and this is gonna make 'em even crazier!
Do another one!
You bet, Chuckles! That will be VERY INTERESTING, because Republican senators are so well known for STICKIN' TO THEIR PRINCIPLES, as opposed to their actual governing philosophy, which is only and always STICKIN' IT TO THE LIBERALS. They are also very concerned about even the appearance of hypocrisy, you bet! You can tell by how the GOP has conducted itself the last 50 years!
Again!
CONSIDER IT! Will John Roberts vote to murder Roe v. Wade, or simply to probe around its vagina with an ultrasound? GUESS IT'LL JUST HAVE TO BE A SURPRISE!
More!
That's right, dipshit, because summer had been going JUST FINE up to now. Of course, if this is all TOO SUCKY for you to handle, Chuck, you're free to quit your job and Wonkette will do it for you. Trust us, it'll be a win-win, for you, for us, and for America.
Uno mas!
Golly, whatever will he do, Chuck? Because as we just established above, Republicans are so fucking concerned with their delicious PRINCIPLES. Oh wait, McConnell is already ignoring what he did to Merrick Garland and calling for a vote this fall, saying mid-terms are not real "elections" like presidential elections, because every day is brand new for turtles with the brains of syphilitic goldfish who also happen to be craven pieces of flaming dogshit? How will McConnell get around that tweet, Chucky? SOUNDS LIKE HE ALREADY FIGURED IT OUT!
We said "five stupidest" in the headline, right? OK that's five, fuck this day, going to get drunk on alcohol now.
Follow Evan Hurst on Twitter RIGHT NOW, DO IT RIGHT NOW!

Hi. Wonkette salaries and all the other costs are 100% paid by you. Please help.
Evan Hurst
Evan Hurst is the managing editor of Wonkette, which means he is the boss of you, unless you are Rebecca, who is boss of him. His dog Lula is judging you right now.
Follow him on Twitter RIGHT HERE.