SCOTUS Shoves Census Up Trump's Ass
SCOTUS
June 27, 2019 03:39 PM
In a surprisingly decent opinion, today the Supreme Court issued a blow to President Donald Trump and Commerce Secretary Wilbur Ross's attempts to use the Census as a weapon against our democratic system.
Throughout litigation over the 2020 Census, the government has maintained that the reason it wants to ask people about their citizenship on the Census is because it just cares SO MUCH about protecting minority communities and asking about citizenship will help the government enforce the Voting Rights Act. Chief Justice John Roberts joined the Court's more liberal justices to shoot that argument down. (We can only assume he was trying to make up for helping to destroy our democracy with the gerrymandering decision that also came out today.)
Altogether, the evidence tells a story that does not match the explanation the Secretary gave for his decision. In the Secretary's telling, Commerce was simply acting on a routine data request from another agency. Yet the materials before us indicate that Commerce went to great lengths to elicit the request from DOJ (or any other willing agency). And unlike a typical case in which an agency may have both stated and unstated reasons for a decision, here the VRA enforcement rationale—the sole stated reason—seems to have been contrived.
Contrived! Well they never! Despite giving a lot of deference to the Commerce Department, the Court found that it could not "ignore the disconnect between the decision made and the explanation given." (That's legalese for, "We can tell you're full of shit.")
---
What happens next remains unclear. The decision sends the case back down to the Southern District of New York, for that court to make a final ruling on whether or not the citizenship question can be included.
But wait, there's more!
ICYMI, the parties challenging the citizenship question dropped a bombshell when they released newly discovered documents showing the architect of the question had both intended for the question to further entrench white supremacy and was dumb enough to write it all down. In the words of utter piece of shit/citizenship question architect Thomas Hoefeller, asking people if they're US citizens "would clearly be a disadvantage to the Democrats" and "advantageous to Republicans and Non-Hispanic Whites."
The New York case that SCOTUS ruled on today isn't the only case pending about the Census citizenship question. Earlier this week, the Fourth Circuit Court of Appeals issued an order instructing a district court in Maryland to "address and resolve the matters" raised by new evidence that came to light late last month.
Before these documents came to light, the Maryland and New York cases had both dismissed claims that the citizenship question was unconstitutionally discriminatory. With the Fourth Circuit's order, at least one of the two courts will be exploring that issue further.

Sad Trump wants a do-over.
Angry at the idea that he might not be able to scare immigrant and minority communities away from responding to the Census, Trump did what he always does and took to twitter to throw a temper tantrum.
Unfortunately for Trump, but fortunately for democracy, that's not a thing. The Census is a constitutional requirement, not a political football to play racist games with.
The census is constitutionally mandated to begin in April 2020. It can't be delayed because you want to add a discr… https://t.co/FvksajsTnl

— Ari Berman (@Ari Berman) 1561657340.0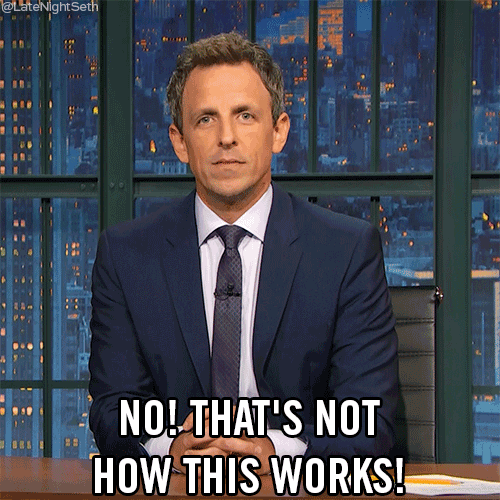 So what happens now?
Now, we wait. The DOJ has repeatedly told the courts that the Census Bureau needs to start printing forms by July 1 in order to start the Census on time. But Dr. John Abowd, the Census Bureau's chief scientist, testified that the actual deadline is October 31. We should find out in the next couple of days which of those deadlines was accurate. It seems likely that the courts will try to expedite the case and issue final rulings as soon as possible. Which very well might be appealed and end up back in front of SCOTUS again, before all is said and done.
With Trump's hissy fit and the Court's deplorable gerrymandering decision, today wasn't the best day for democracy — but it could have been a whole lot worse.
Now CELEBRATE, sort of, whatever, because this is your PRE DEM DEBATE NIGHT TWO open thread!
Wonkette is ad-free and funded ONLY by YOU. Pay us so's we can pay the writers, if you feel like it, we don't know.
Jamie Lynn Crofts
Jamie Lynn Crofts is sick of your bullshit. When she's not wrangling cats, she's probably writing about nerdy legal stuff, rocking out at karaoke, or tweeting about god knows what. Jamie would kindly like to remind everyone that it's perfectly legal to tell Bob Murray to eat shit.