The Duggars Beat Up A Cat, For Jesus
News
March 04, 2015 08:00 AM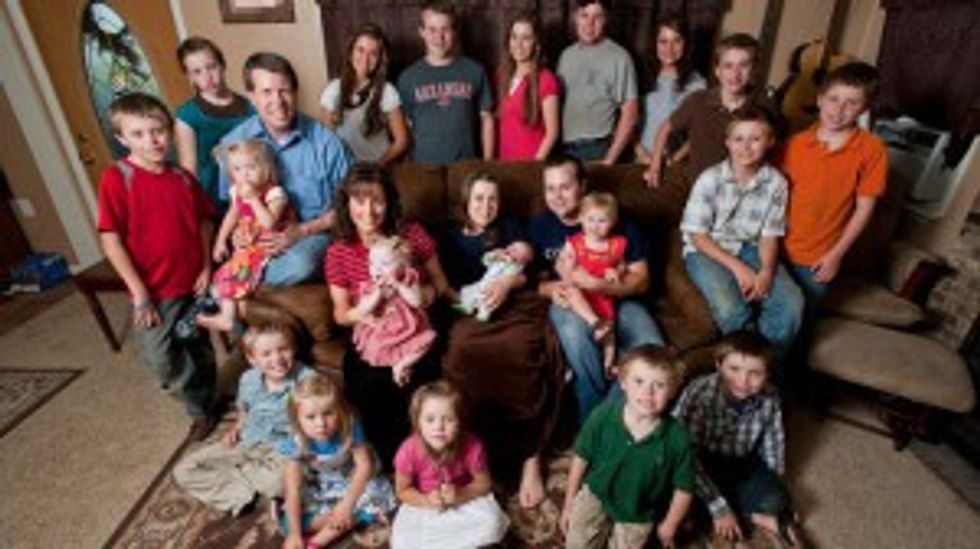 ---

Those Duggars, all trillionteen of them, are super tight with Jesus, as we know from their reality teevee show and occasional stumping for Republican candidates. And Jesus, apparently, was totes down with torturing animals, for the LOLZ! Derick Dillard, who is a Duggar-in-law married to one of the girl Duggars, Jill apparently, was having a grand ol' time sledding at the Duggar home and wanted to share his fun on his InstaFace page, where he proclaims, "Jesus Christ is my Lord and Savior. I seek to glorify Him with my life." Watch him glorify the shit out of Jesus by sledding right toward this cat, while at least half a million fellow Duggars crack up, hahaha, dumb cat, why didn't you get out of the way?

No selfie sticks at the Smithsonian:

"For the safety of our visitors and collections, the Smithsonian prohibits the use of tripods or monopods in our museums and gardens," a news release from the institution says. And effective starting Tuesday, "monopod selfie sticks are included in this policy."

Ahhh, memories of youthful indiscretions:

It was only last month that a federal criminal complaint revealed that hotel scion Conrad Hughes Hilton III—brother of Paris, crasher of luxury vehicles, and all-around spoiled brat—had perpetrated a 10-hour, proletariat-bashing rage-a-thon aboard a trans-Atlantic jet. Now GQ can exclusively report that last week, Hilton entered into a plea agreement with prosecutors. Today, on Hilton's 21st birthday, it seemed an excellent time to relive the events of July 31, 2014, aboard British Airways flight 269 from London to Los Angeles.

ZING!
Don't you just love those studies that confirm something you're addicted to already is good for you? Like having a glass of wine every night or mainlining coffee?

Drinking three to five cups of coffee a day may reduce the risk of developing clogged arteries, which in turn might reduce the risk for heart attack, a new study suggests.

"We found that drinking three to five cups a day was associated with less calcium build-up in the arteries," said researcher Dr. Eliseo Guallar, a professor from the department of epidemiology and medicine at Johns Hopkins Bloomberg School of Public Health in Baltimore. [...]

Guallar said that this study cannot show a direct cause-and-effect relationship between coffee and reduced calcium in the arteries, but noted that the association between these factors is very strong.

Good enough for us!

Our pals at Happy Nice Time People have a fun list of EPIC FAIL knockoffs of popular TV shows:

When the broadcast TV networks aren't rebooting old series or remaking foreign shows, they're unabashedly stealing concepts from other channels that have blundered their way into a hit somehow. Sometimes it's a modest success, like The Mentalist's serious take on Psych or The Ghost Whisperer's booby-er take on Medium. Other times, it's just embarrassing…

Go check out the list and add your own nominees in the comments, which we do not allow.