The Era Of Trump Being Held Accountable Is Finally Upon Us (We Hope!)
Trump
July 01, 2021 09:00 AM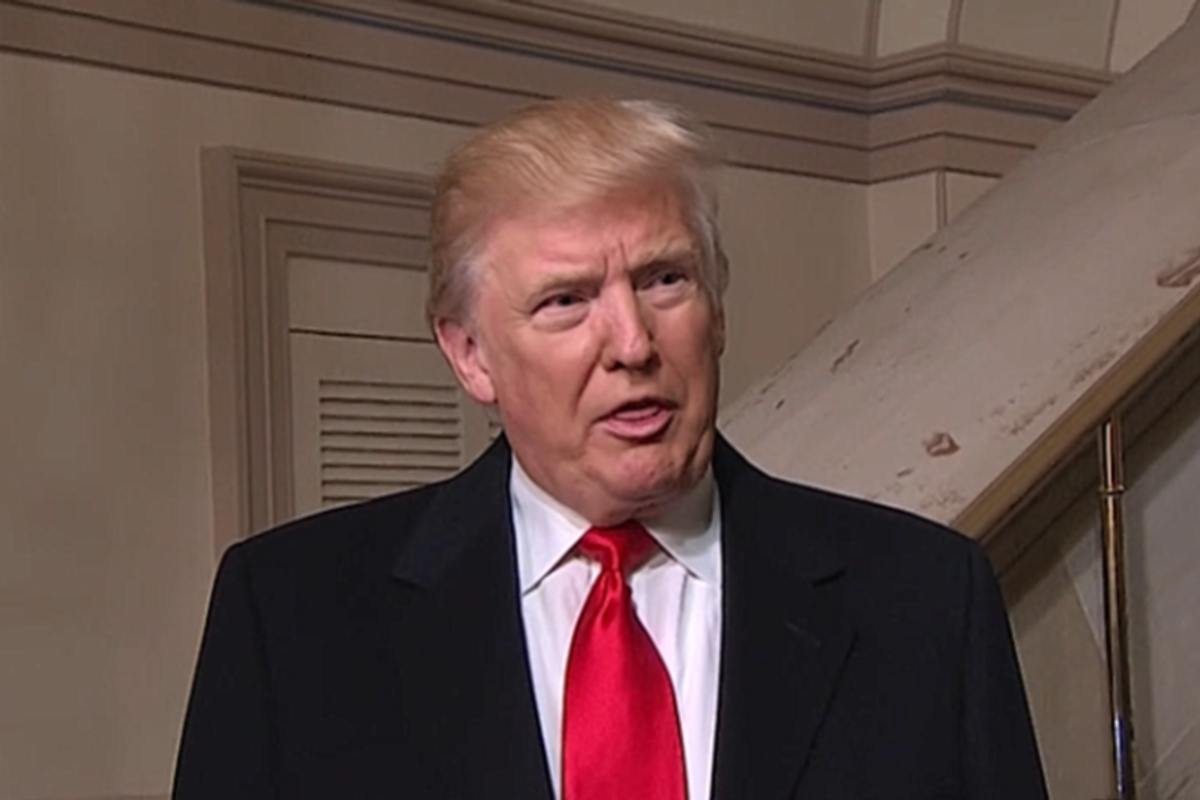 Well, folks, today is the first day of July, year of our Lord 2021, and all the big news organizations are reporting that the grand jury in New York has started handing down indictments, against the Trump Organization, and against longtime Trump Org CFO Allen Weisselberg, who apparently still hasn't flipped on the worst person ever born, what an idiot.
Because we don't know much yet, and won't know until the indictments are unsealed later today, here are the answers we have so far:
---
WHO'S GETTING INDICTED? We just said, it is reportedly the Trump Organization in general, and Allen Weisselberg specifically.

WHO'S DOING THE INDICTING? The state of New York, specifically the now-joint investigation between Manhattan District Attorney Cy Vance and New York Attorney General Letitia James.

HOW DO YOU INDICT A COMPANY? You ... well ... you just do, OK? We are not a lawyer and it is early in the morning. But there will reportedly be a Trump Organization lawyer on hand in court today, representing the company.
WHAT ARE THE CHARGES? Sealed until later this afternoon. We're hearing around 2 p.m. Eastern. So we won't know for sure until then. But most news orgs are reporting that these have to do with failure to pay taxes on fringe benefits. Whether that's benefits Weisselberg received and didn't pay taxes on, or financial situations Weisselberg might have set up for Trump Organization employees, we won't know until we read the indictments. So how about we just read the indictments?

HAS ALLEN WEISSELBERG DONE THE OLD 'SURRENDER, DOROTHY' ROUTINE YET? Yes! According to the news, he surrendered this morning around 6:20. Probably would be more fun for him if he just flipped.

DOES WEISSELBERG REALLY KNOW WHERE ALL THE BODIES ARE BURIED? That's what everybody says.

IS DONALD TRUMP GETTING INDICTED TODAY? Pretty sure not today.

IS DONALD TRUMP EVER GETTING INDICTED? We surely hope! And it sounds like today's might just be the first round of indictments, so time will tell.

TRUMP IS PROBABLY HAVING A REALLY SHITTY DAY, ISN'T HE? We should rejoice and be glad in it.

LOCK HIM UP! Hold your horses.

HOW HAPPY SHOULD WE BE TODAY, ON A SCALE OF ONE TO INFINITY? Probably like a five. As we said, today is likely just the beginning. Maybe a six, if you factor in that it's about to be a long holiday weekend.

ANY OTHER IMPORTANT INFO TO SHARE? Really, no.

SO WHY ARE WE STILL IN THIS BLOG POST? Dunno, lots of other news to get through today before we see the indictments. Goodbye until then!
Follow Evan Hurst on Twitter.

Wonkette is funded ENTIRELY by a few thousand people like you. If you're not already, would you pls consider being the few thousandth and one?
Evan Hurst
Evan Hurst is the managing editor of Wonkette, which means he is the boss of you, unless you are Rebecca, who is boss of him. His dog Lula is judging you right now.
Follow him on Twitter RIGHT HERE.