The Heights: Good Bloody Marys, But the Food ...
News
April 17, 2009 01:46 PM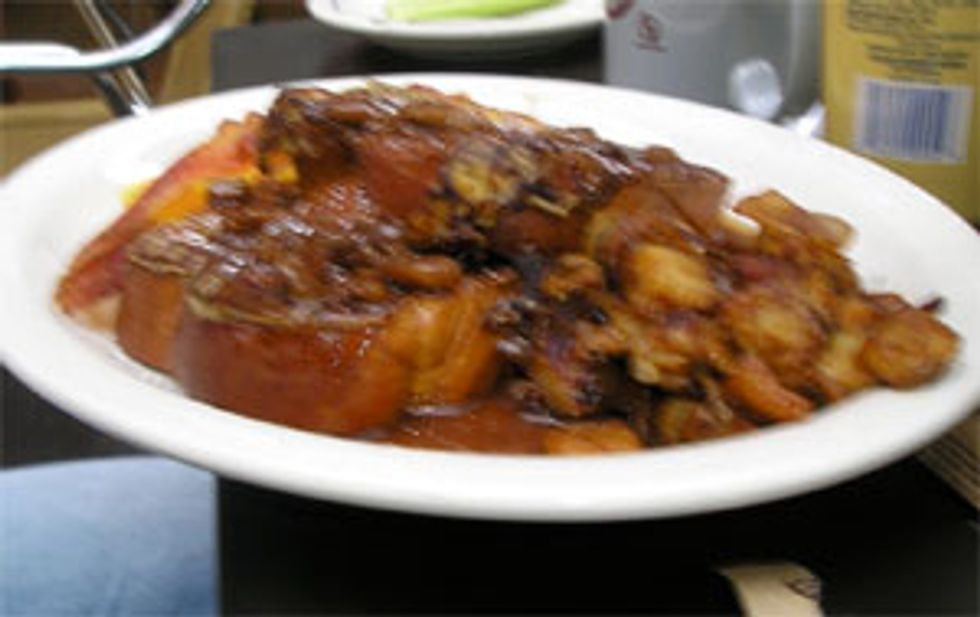 As the weather warms up, many brunch seekers head to the Heights in Columbia Heights for its enjoyable outdoor setting and its extensive, and complicated, Bloody Mary menu. Unfortunately, the food is bad.
---
An entire page of the menu is devoted to customizable Bloody Marys featuring many varieties of alcohol (vodka and gin), adjustable spiciness, additives such as lime juice or clam juice, and then a choice of up to three vegetables. I had one with Absolute Peppar, "spicy" mix, lime juice, and celery, cucumbers, and red peppers. The mix was good and fairly spicy, though it was on the thin side and had too much ice.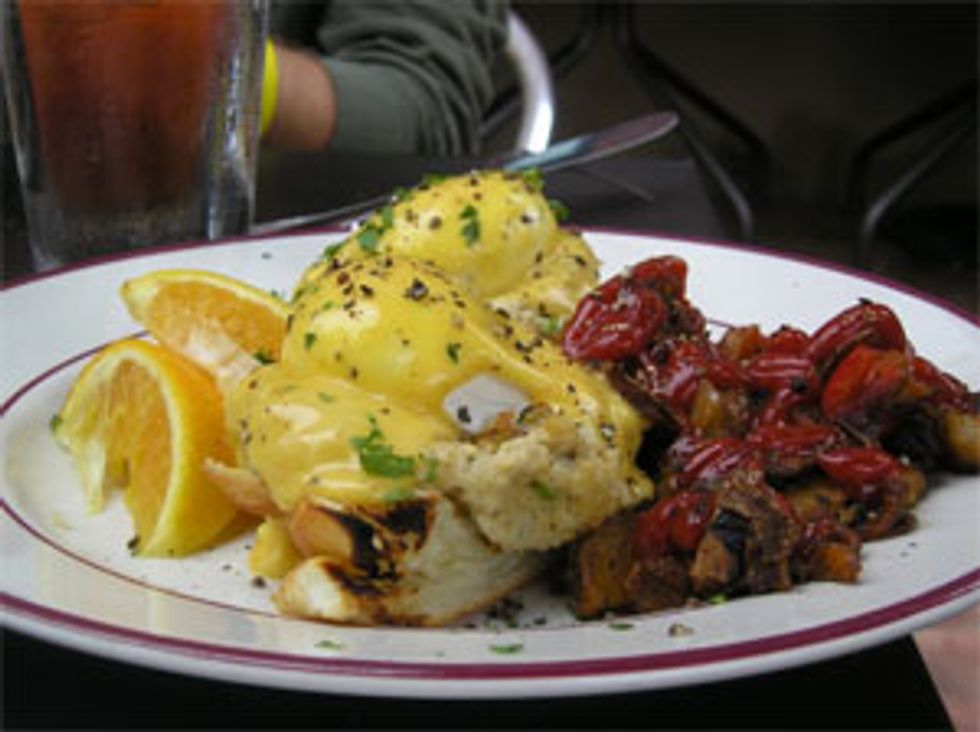 The Heights' dishes had ambitious plating, though were largely disappointing. Most of the poached eggs were overcooked, which completely ruins a dish. You could easily tell that the spinach on the Eggs Florentine was of the frozen variety. The potatoes were pedestrian and required a substantial amount of condiments to ameliorate their dryness. The crab cake benedict was disappointing as well. Crab cakes should be crispy on the outside. These were soggy and drooped off the bread (see photo). Ironically, while the French toast looked the worst, it's the only dish that I'm comfortable giving a positive review to. It had a caramel pecan sauce that was lighter than expected and generally lived up to expectations.
The Heights tries hard but falls short in a number of critical areas.
The Heights, 3115 14th St. NW, Washington DC 20010, (202) 797-7227.