The Pentagon Sewer Monster Is Watching You, And Joe Wilson Is Hired As A Male Escort
News
November 06, 2009 03:47 PM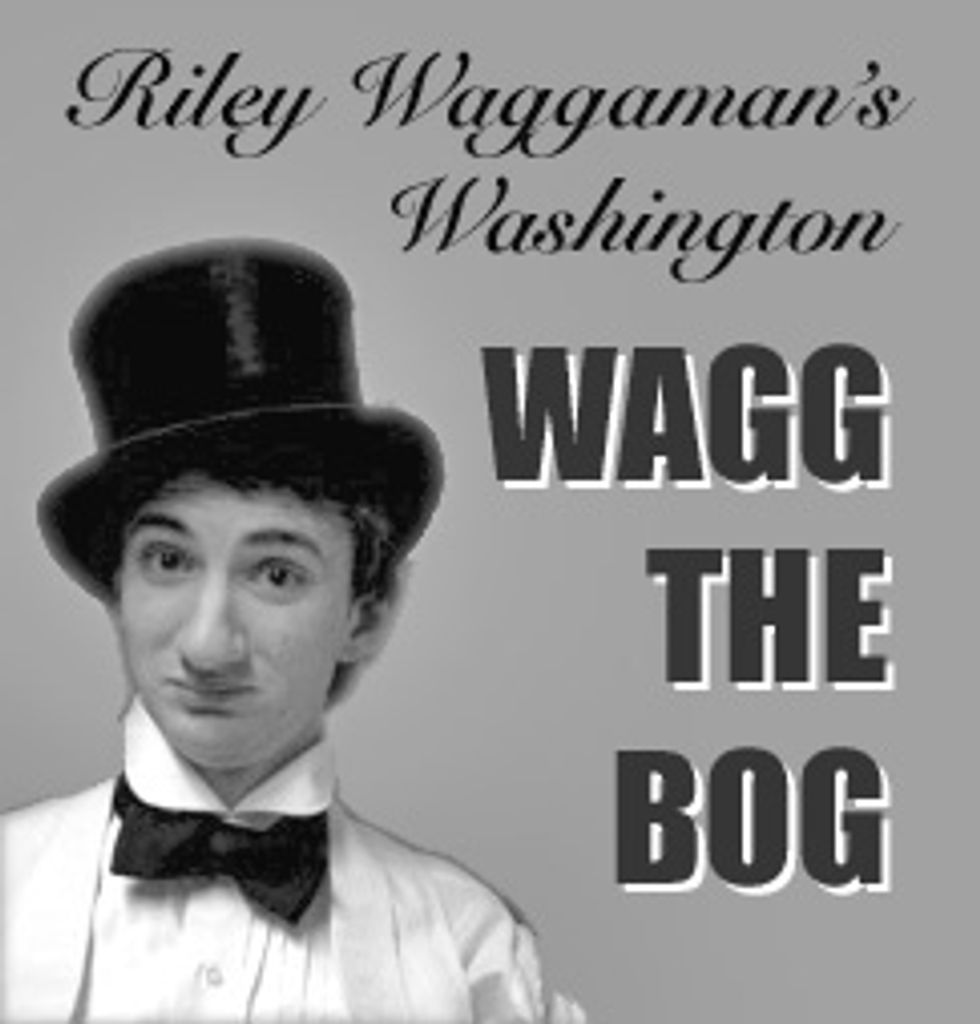 Hot date! Southern gentleman and rhetoricianREP. JOE WILSON (R-SC) has been given the honor of escorting German Chancellor-Frau ANGELA MERKEL to the 20th annual Berlin Wall Ball. But will Joe be ready for the big night? Where will he find a corsage that compliments Angela's captivating blue eyes? And can he trust the ILLEGAL ALIENS who work at the dry cleaners with his tailcoat? And does he remember how to waltz? Gossip mongers report that Joe has been practicing his footwork all week: 1-2-SCREAM, 1-2-SCREAM, 1-2-SCREAM. Very rhythmic, that Joe Wilson. He's got those happy feet, moves with the music ...
---
CONFIRMED: Sources familiar with LEVI JOHNSTON'S JOHNSON acknowledge that it's a spectacular feast for the five senses and when fully erect resembles the Trans-Alaska Pipeline. No BRISTOL, that's not oil ... SKETCHBALL SCIENTISTS at the Pentagon have developed a gelatinous peeping-tom robot-blob that can squeeze through your bathroom door and film you whilst you pee. Yes, your tax dollars are funding a terrible breed of Raleigh expand=1] Sewer Monsters that upload dirty photos to THE PENTAGON'S SPANK BANK. Is nothing sacred? ...
THE CHURCH OF SCIENTOLOGY has a new national headquarters in DC that will also double as the embassy of The Galactic Confederacy. Thousands of over-medicated souls in search of salvation attended the building's opening ceremony, including West Coast dignitary REP. BRAD SHERMAN (D-CA), who welcomed the Church with open campaign coffers arms and presented XENU with a gift certificate to Jumbo Slice. Coy maneuvering indeed, but does Brad realize this is a serious 'fuck you' to political action groups such as Suburban Los Angeles Psychiatrists for Sherman? Meh. It was a lousy PAC anyway.
Riley Waggaman's WAGG THE BOG appears constantly here at Wonkette. Send your hot gossip to the usual tips@wonkette.com