There Is A Severe Lack Of 'Paterson Anal Sex Cocaine Cleveland Steamer' Headlinery Here
News
February 09, 2010 04:53 PM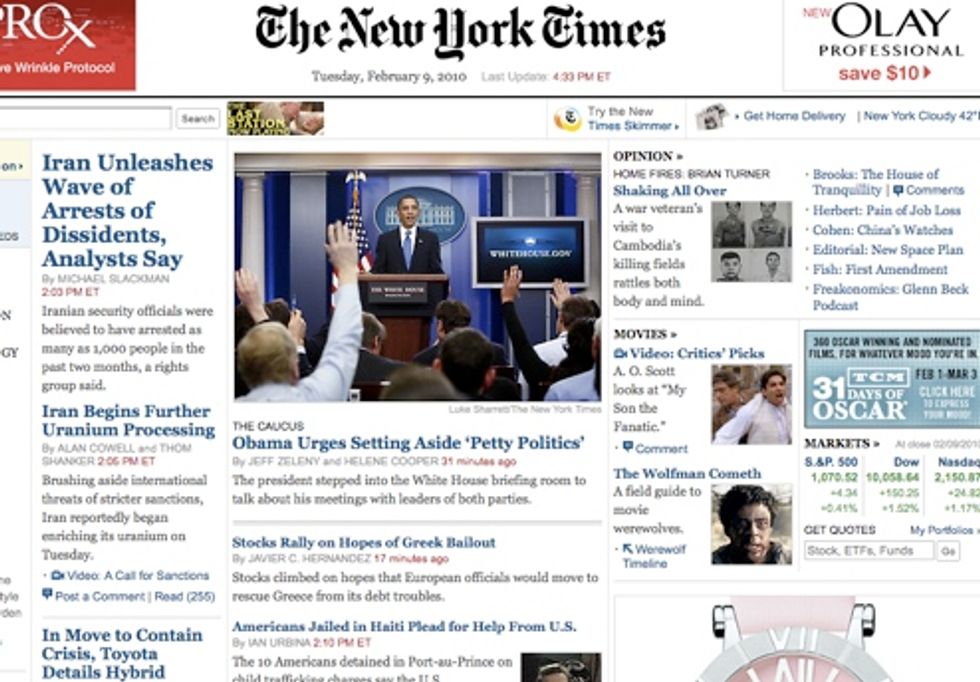 TheNew York Times is supposedly typey-typing its story that we already know will force David Paterson to resign before having any idea what's in it. Why won't David Paterson save the Times the trouble and just resign right now, for whatever?
---
David Paterson is really trying to put and end to the speculation he's resigning.

"The only way I'm not going to be governor next year is at the ballot box. And the only way that I'll be leaving office before is in a box," Paterson said, at a press conference in Albany.

He also said he conducted an interview with The New York Times and they did not ask about extramarital affairs or drug use, which were two of the topics rumored to be part of the big Times piece that has yet to be published.
Presumably those two topics were already pretty established, and didn't need further elaboration. Besides, when Paterson's teabagging Maureen Dowd and snorting meth from Gail Collins' ass during the interview, it's even better evidence than "two independent sources" for publication.