These Are The Songs Dreamy Paul Ryan Listens To When He's Pumping His Sex Body
News
April 13, 2016 04:50 PM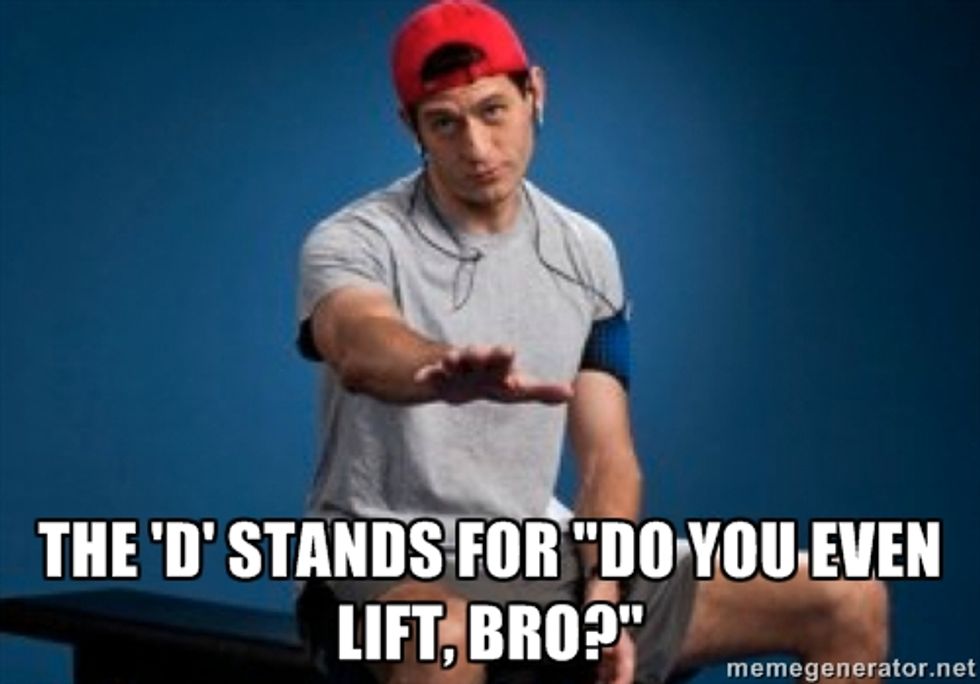 Obviously
---
UH OH, it's time for your weekly Wonkette dance party, where we shuffle our iTunes and post the first 10 songs that come up and you all slow-dance with boners in the comments section, because THAT'S HOW YOU ARE. But this week is special, because on top of OUR playlist, Speaker Paul Ryan (WHO IS NOT RUNNING FOR PRESIDENT STOP ASKING HIM) has posted his own sexxxy Spotify playlist of his favorite songs. Surprise, they are very common songs! But many of them are also good, so we won't hate. Here, we will write them out:
Queen / David Bowie - "Under Pressure"
The Verve - "Bitter Sweet Symphony"
The Marshall Tucker Band - "Can't You See"
Darius Rucker - "Wagon Wheel"
Rush - "The Spirit Of Radio"
Joe Walsh - "Rocky Mountain Way"
Beastie Boys - "Sure Shot"
Paul McCartney - "Maybe I'm Amazed"
The Rolling Stones - "Gimme Shelter"
Metallica - "Enter Sandman"
Frankie Ballard - "Sunshine & Whiskey"
Cake - "The Distance"
Miranda Lambert - "White Liar"
We don't know if this is what he actually listens to when he's doing his weightlifting or squeezing his buttocks together for to make them the strongest Republican buttocks in all of Congress, but we assume so.
Okay, it is now time for OUR playlist. Oh look, it starts with Amanda Palmer. You will either love that or you will hate that, as those are the Rules Of Internet.
Amanda Palmer feat. The Young Punx - "Map Of Tasmania"
My Morning Jacket - "Our World" (Muppets cover, originally from "Emmet Otter's Jug-Band Christmas")
Robert Ellis - "Good Intentions"
Sarah McLachlan - "Fear"
Tiny Animals - "All The Way Down"
Charlie Feathers - "Can't Hardly Stand It"
Deering and Down - "Been A Lot Of Rain"
The Gorgeous Colours - "The Creatures Down Below"
Regina Spektor - "Firewood"
Herbie Hancock ft. Santana & Angélique Kidjo - "Safiatou" (Mama Sissoko cover)
And here is your music:
And here is us going away while you all use your two left feet to bust a move.
Evan Hurst
Evan Hurst is the managing editor of Wonkette, which means he is the boss of you, unless you are Rebecca, who is boss of him. His dog Lula is judging you right now.
Follow him on Twitter RIGHT HERE.