These People Do Not Like War, In Denver
News
August 27, 2008 09:52 PM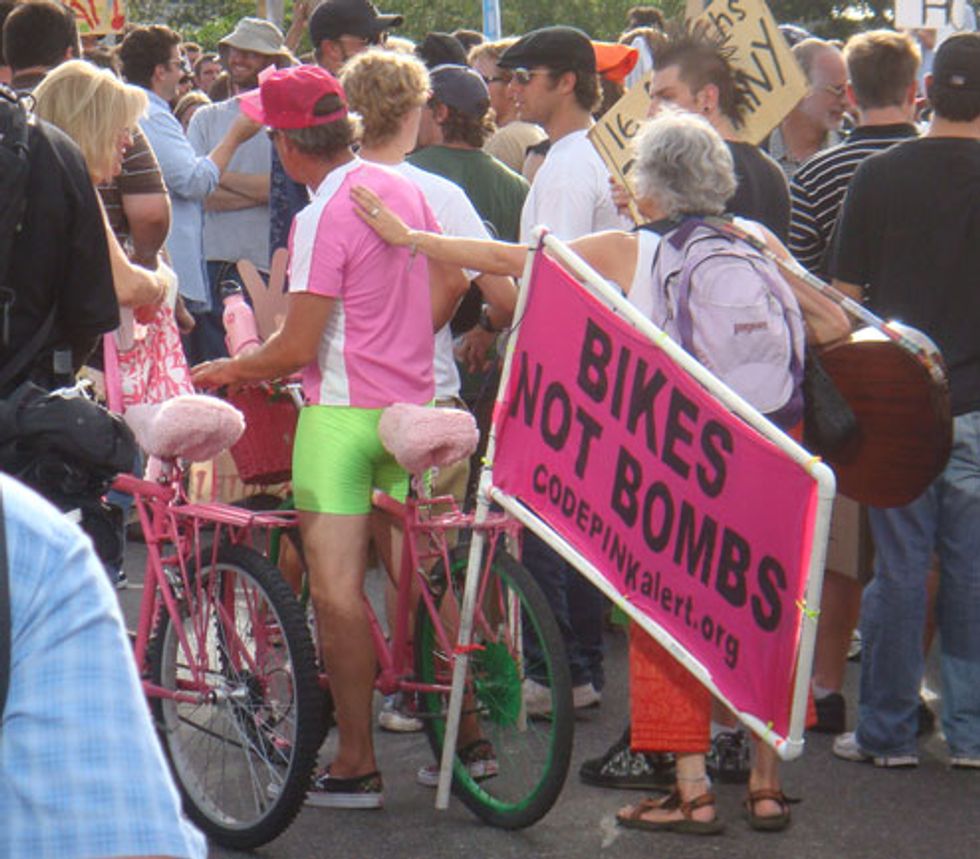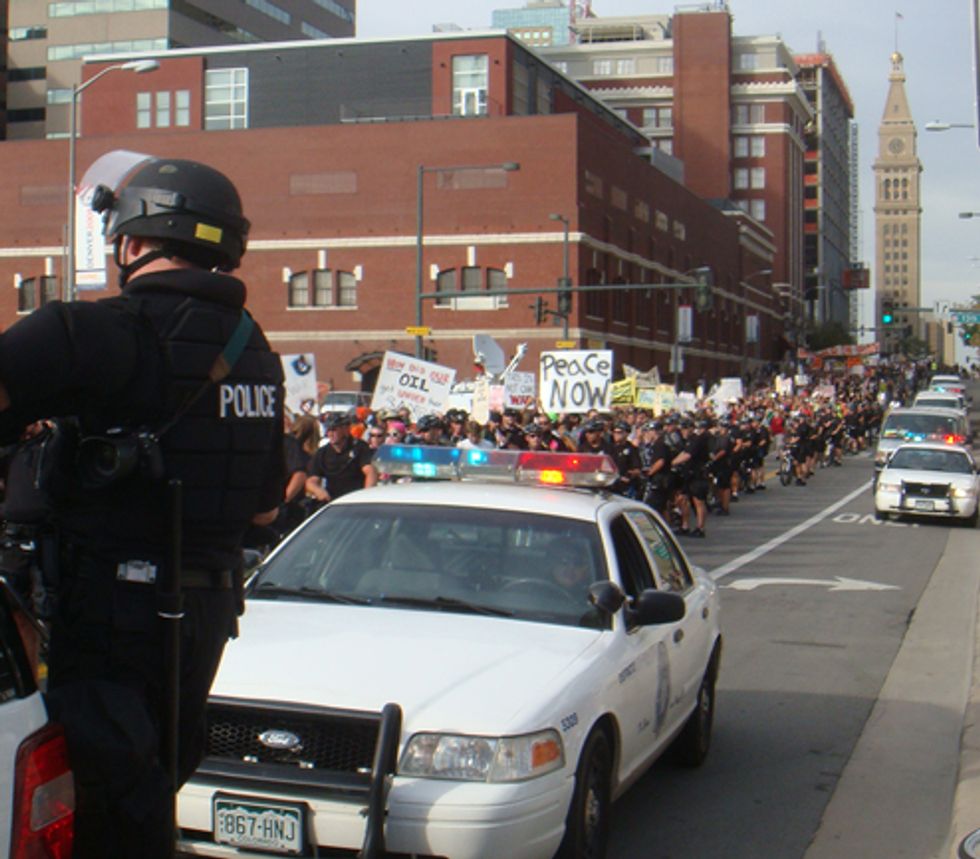 On our 17-mile march from downtown Denver to "The Perimeter," which is a police blockade at least another 17 miles from the actual Pepsi Center, we ran into these friends. Thousands of riot cops, thousands of hippies, thousands of blocked crossways and pedestrian routes to The Perimeter. They are protesting Barack Obama's War in Iraq, as well as the fact that anyone is dying anywhere in the world. Let's immanentize their eschaton, after the jump.
---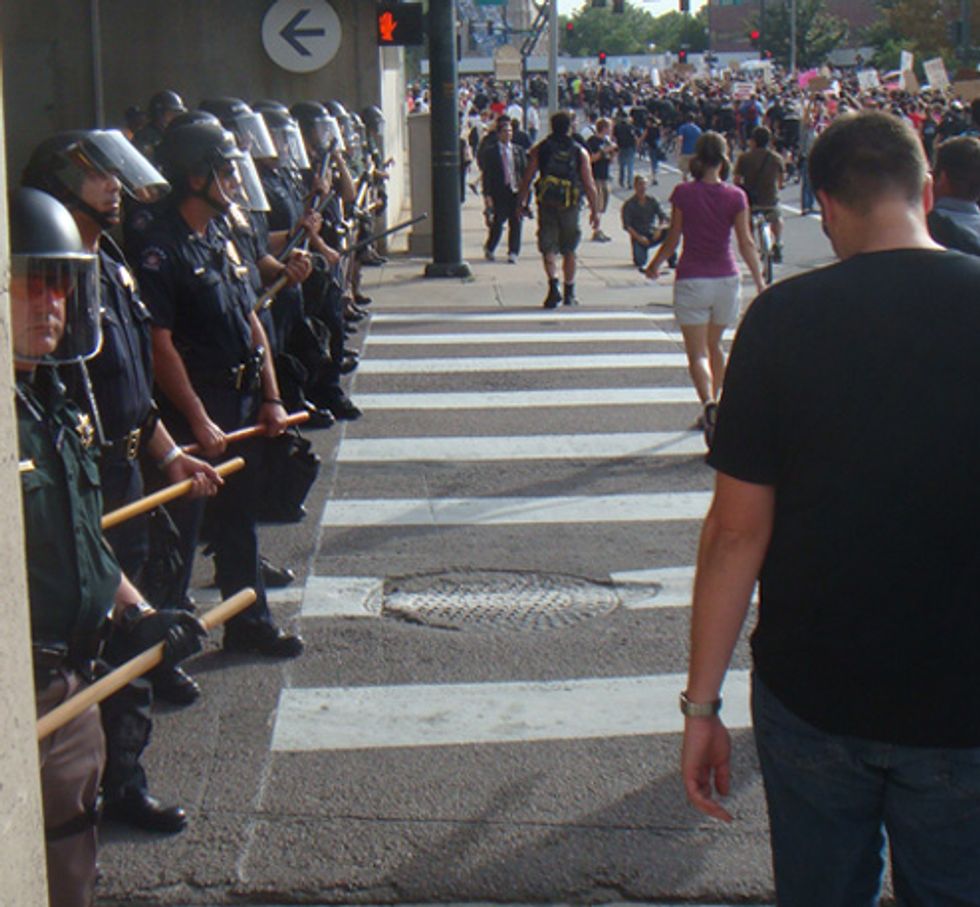 Riot cops guard Denver's most valuable institution: a filthy, exhaust-reeking parking garage overridden by jungle hobos fighting over raw steaks.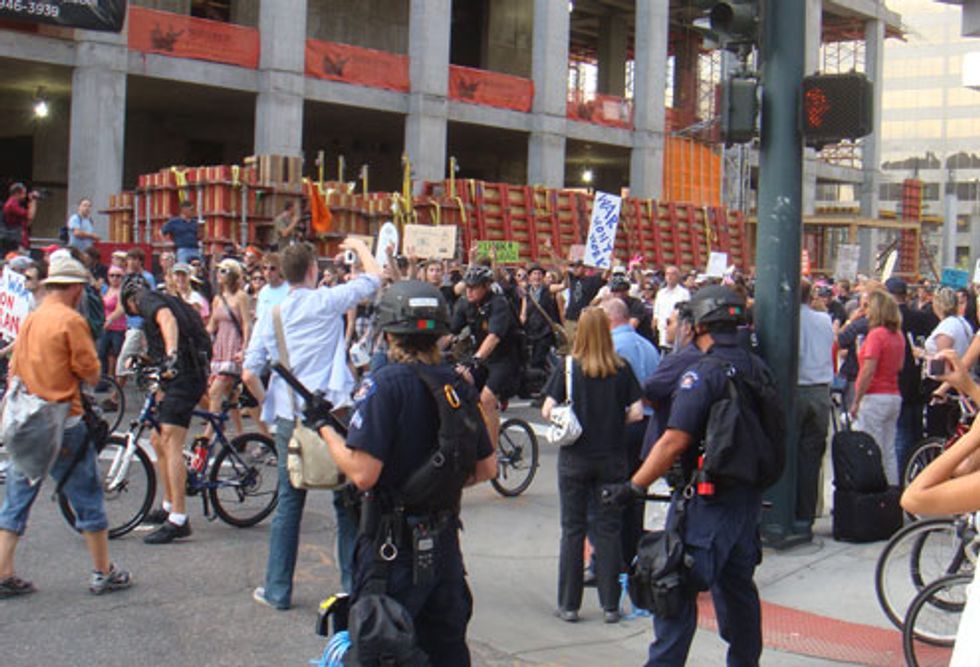 They had billy clubs, but also guns. They gave guns to the lady cops in honor of Hillary Clinton, the first woman to ever hold a job.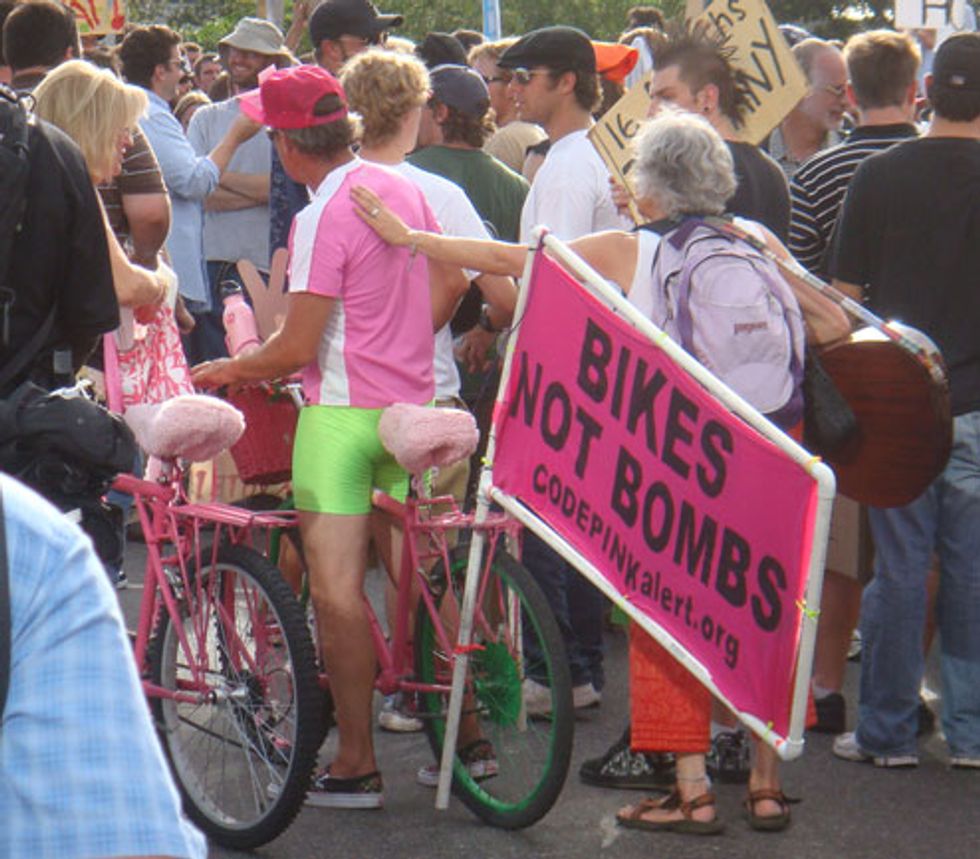 PINKY GREENBUTTS AND GRANNY GUEE-TAR HAVE OLD PEOPLE SEX ON THE STREET.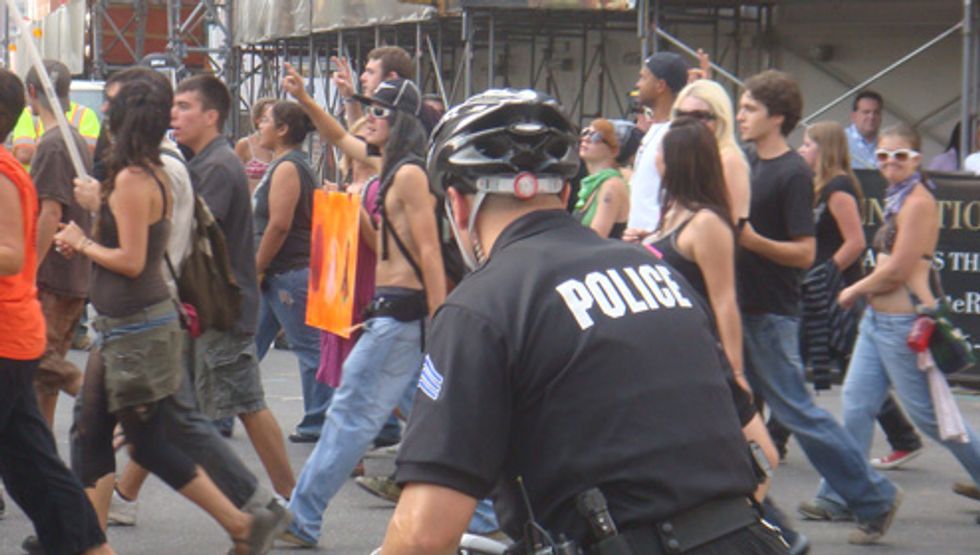 Swear to god, it's not a green screen! It's just Howard Wolfson in police gear, on a bike, staring daggers at the pinks.