Things Millennials Refuse To Pay For! Just Kidding. Tabs, Jan. 2, 2020
News
January 02, 2020 08:30 AM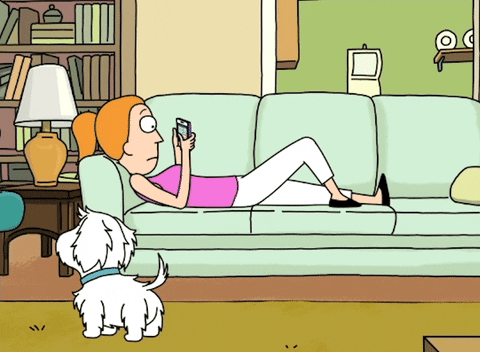 "Sordid history" cited as judge blocks NC's voter ID law. A good fucking news from the Washington Post!
Lewandowski out, and U R DEAD OF SAD.
Okay. To recognize Black History Month, GOP lawmaker proposes a list of mostly white people.
STOP LOOKING AT WHETHER I'M PLAYING SOLITAIRE OR NOT, MIKE BLOOMBERG.

---
As president, I'll turn the East Room into an open office plan, where I'll sit with our team. I'll use the Oval O… https://t.co/typEL2XC39

— Mike Bloomberg (@Mike Bloomberg) 1577746142.0
Dress like your favorite child killer, Edward Gallagher! From the Brig to Mar-a-Lago, Former Navy SEAL Capitalizes on Newfound Fame. Thanks for the fashion tip, NYT!
With Trump's farm bailout came surprising profits, but little help for the neediest. Washington Post, surprising us again!
IVANKA TRUMP IS A SENIOR ADVISER TO THE PRESIDENT. SHE SHOULD BE ASKED TOUGH QUESTIONS. Yes, it's the Intercept, but it's also Mehdi Hasan.
Sudden Invitation From a Now-Distant Friend. Listen to Miss Manners. Always.
ProPublica! IRS Reforms Free File Program, Drops Agreement Not to Compete With TurboTax. "The changes come after ProPublica's reporting showed how TurboTax maker Intuit tricked customers into paying for tax prep they could have gotten for free." Thank you for your service!
"Peace on the world." She knows exactly what she's saying.

Question: What's your New Year's Resolution? First Lady Melania Trump: "Peace on the world." President Trump: "Pe… https://t.co/4lw0hWCTDO

— The Hill (@The Hill) 1577888100.0
A Barrier to Trump's Border Wall: Landowners in Texas. Were you, like me, shocked to learn all those years ago that it really was the liberal justices who upheld eminent domain for bullshit "economic" reasons? And that it was actually conservatives who were on the right side of "don't take people's shit away to build a shopping mall"? Well, not anymore. WALL.

The Anal Analyst. On Teen Vogue. You heard her. Echidne of the Snakes is the anal analyst, on Teen Vogue!
This F#$%ing Decade. Should you use one of your three The Nation articles on Joan Walsh writing about the racist Tea Party Obama backlash that characterized this fucking decade? You should.
David Neiwert has some orcas for you.
The Seeds of Theocratic Authoritarianism Are Being Planted. Nancy LeTourneau at Washington Monthly has some thoughts Bill Motherfucking Barr, theocratic authoritarian.
The Election Story Of The Decade -- two (three?) decades ago. Pointed to this by Charlie Pierce on Twitter after the Times put up a new story on just what we did leading up to the Iran Hostage Crisis. Hey, I didn't say this column is "news," I said this column is "tabs."
Here, now you have learned something:
A baby porcupine is called a porcupette. Happy new year and happy new DECADE! 2020 (revamped roaring 20s?) is where… https://t.co/04Pe7DoPy2

— US Fish and Wildlife, Pacific Southwest Region (@US Fish and Wildlife, Pacific Southwest Region) 1577929009.0
Now Peter Thiel's Lawyer Wants to Silence Reporting on Trump's Hair [Updated]. This is from 2016, so if you put it all over MyFace and Tweeter, please point out that this is from 2016. Nobody likes getting all het up about old stories from 2016. That said: DANG.
Lemon Chicken Thighs With Artichokes. You can use canned artichokes like she calls for, 100,000 words in to her 200,000 word recipe. Or you could use fresh-steamed chopped up artichoke hearts all buttery and delicious golden chunks. Fucking chunks man. You want them.
Nancy Pelosi: Ride or Die. Because I have this fucking tab open is why.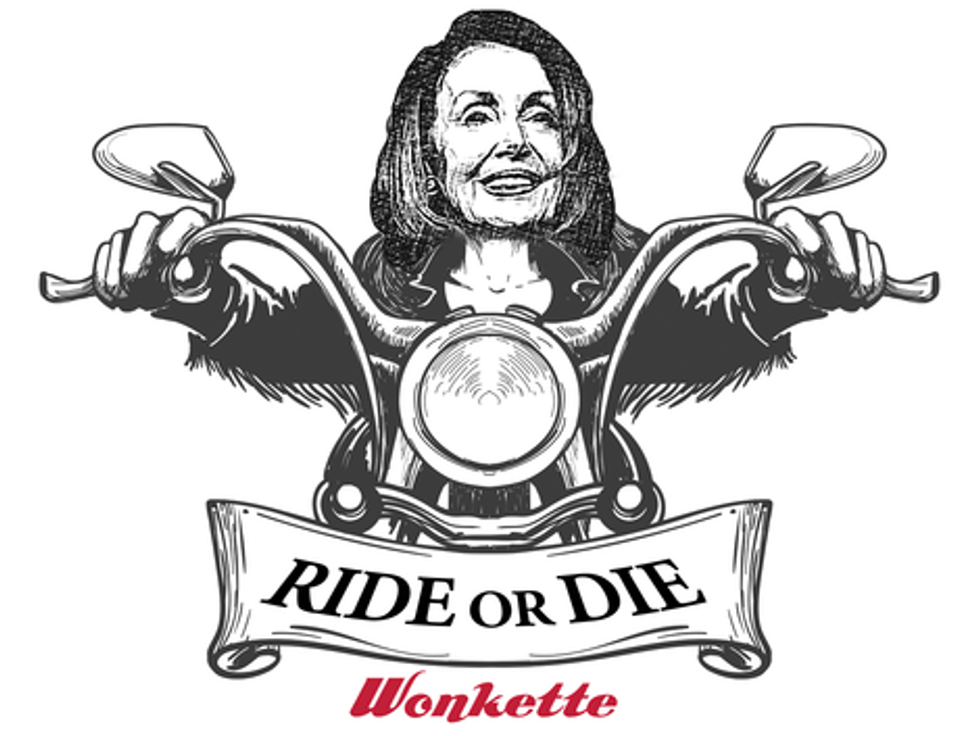 assets.rbl.ms
Miss Dom's Wonkagenda? Sign up for his newsletter (it's free!) at Smokeater.substack.com.
Rebecca Schoenkopf
Rebecca Schoenkopf is the owner, publisher, and editrix of Wonkette. She is a nice lady, SHUT UP YUH HUH. She is very tired with this fucking nonsense all of the time, and it would be terrific if you sent money to keep this bitch afloat. She is on maternity leave until 2033.