Thursday Nice Time: Republican And Democrat Join Hands To Not Screw Girls Worldwide
News
July 25, 2013 04:58 PM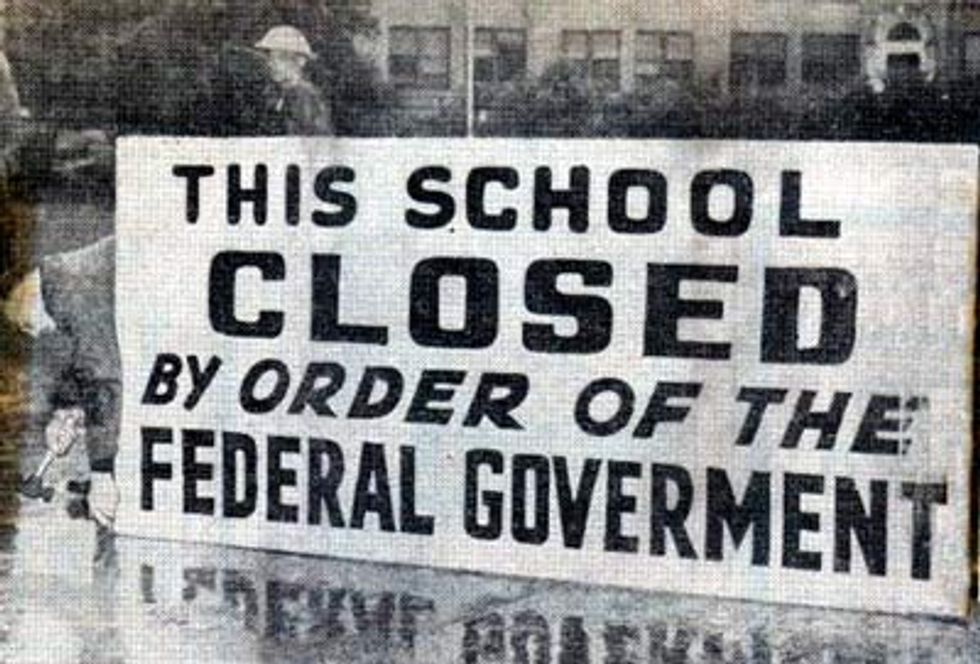 Some people in Congress are actually trying to accomplish some good that doesn't involve spewing filth aboutfruit-laden drug mules! If you look hard enough, past all the soul-sucking awfulness, there are a few shining moments when Congress steps up to the plate to try to do something good. Fear not -- we here at Yr Wonkette will trudge through the sludge-filled abyss of Congress and return triumphantly with the occasional Nice Time Nugget. Recently, Reps. Nita Lowey (D-NY) was joined by a Republican (!!! SHOCK BIPARTISANSHIP!!), Dave Reichert (R-WA) to introduce the Education for All Act. This bill would focus on global education, and would:
---
Ensure a continuum of education services for children in conflict and other emergencies;

Focus on strategies for reaching the most disadvantaged children, including girls who live in poor, remote areas; child laborers; those with disabilities; victims of sex trafficking; and children who are orphaned or otherwise negatively impacted by the HIV/AIDS virus;
Wow, that sounds pretty awesome! What's the catch? Because there is always a catch. 
Why are Lowey and Reichert worried about poor kids around the world, you ask? Well:
Worldwide, 57 million primary school-age children – more than half of whom are girls – and 69 million adolescents do not attend school.  Tens of millions of school-age children who start primary school drop out, and millions more are denied a secondary education.

"Helping expand children's access to education around the world strengthens our national security and global leadership," said Congresswoman Lowey.
Hooray! Can't wait for this bill to become law, right!! It's bipartisan, so surely it will pass in a heartbeat, right? Hahahaha, what a silly liberal optimist you are! Let's review the House GOP record on the twin issues of education and foreign aid from just this past month:
So yeah, we are totally holding our breath for this one. The GOP leadership could give a salted rat dick about things like the "global gender gap" in education.
But hooray for Nita Lowey and Dave Reichert for offering a glimmer of hope, even if that glimmer will soon be stamped into oblivion, an oblivion as dark and hopeless as a future without an education. Hooray, or something.