Tim Pawlenty Saves Minnesota From Lack Of Corporations!
News
February 15, 2010 05:01 PM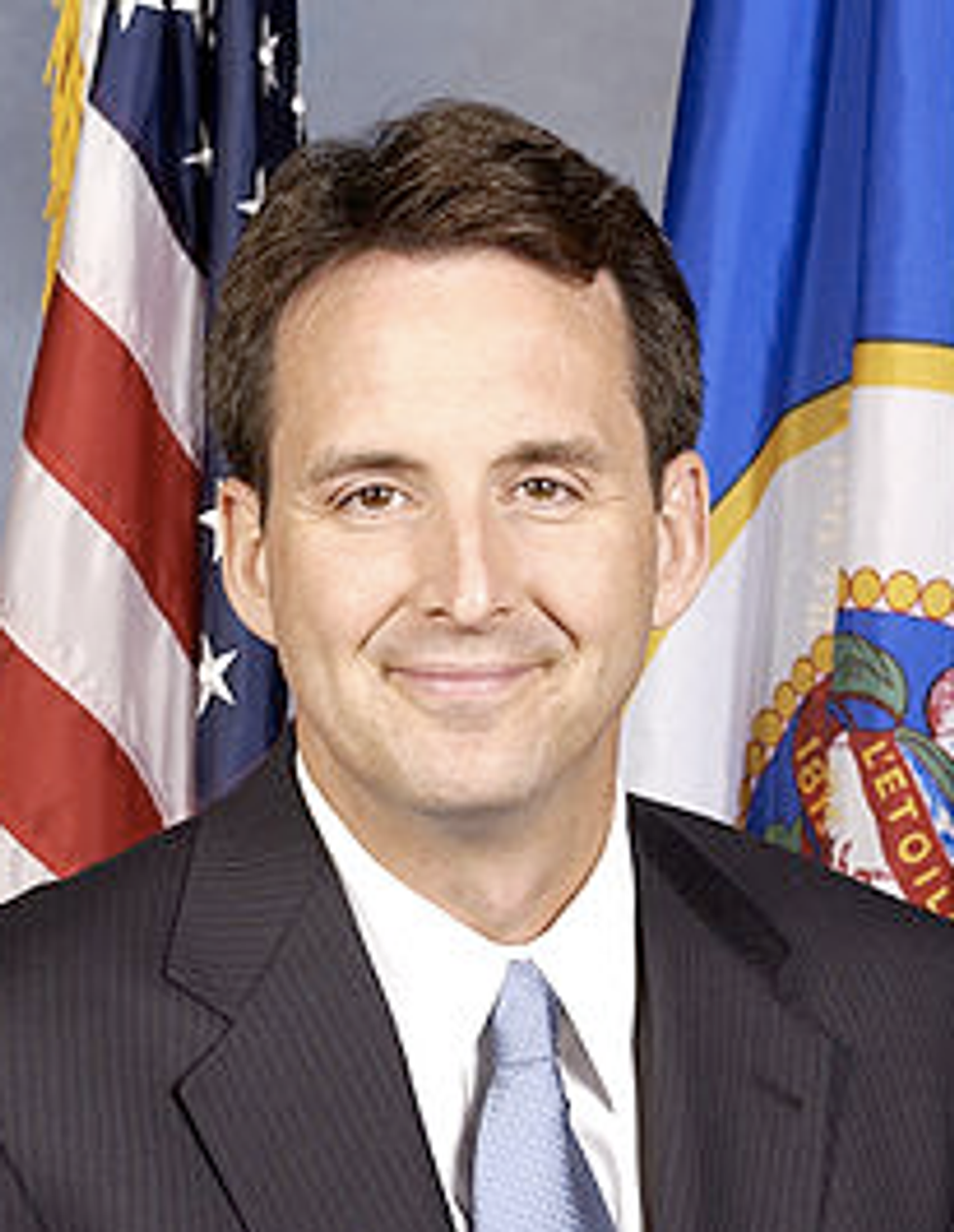 Until this interstate race-to-the-bottom makes its next road trip, Minnesota willnow be our Realest American state. Here's how Timmy Pawlenty wants to eliminate his huge budget deficit (which, to be fair, is a monumentally shitty task for any governor): "Aid to cities, counties and health and human services took the deepest cuts in Pawlenty's proposal. The governor, who is in his last year in office, pledged to protect programs for the military, veterans, public safety and money for K-12 classroom education." No recession will postpone the Minnesota Army's impending invasion of Michigan's upper peninsula.
---
Oh, also, minor thing, he wants to cut the corporate tax rate by 20 percent. Minnesota will now have all the corporations! They will stimulate Minnesota's 5x5-foot, empty, windowless office park units by relocating their "global headquarters" there. Each person will have seven million new Minnesota corporate jobs. (Each person in China or Mexico, that is.)
But think about it! At least three or four non-SEIU janitors will be able to participate in work-share corporate office park programs, however. As long as they understand that the heat will be turned off at all times.
What was that about protecting public safety?
For the first time, the cuts will also affect aid to cities with fewer than 1,000 people.

If the cuts are adopted, Miller said, those communities are left wondering not whether to trim the police department, but "are we going to have a police department at all."
Hooray! Think of all the alcohol they'll be able to drink, before driving their cars! Drunk driving, stopping in the middle of the road at noon and snorting cocaine off the median strip. Cooking meth on the median strip, no pants. Stone cold fuckin' a grizzly bear on the village green.
Pawlenty unveils deep cuts to balance the budget [Star-Tribune]