Today In Wonkette Obama Stalking
News
July 29, 2008 06:42 PM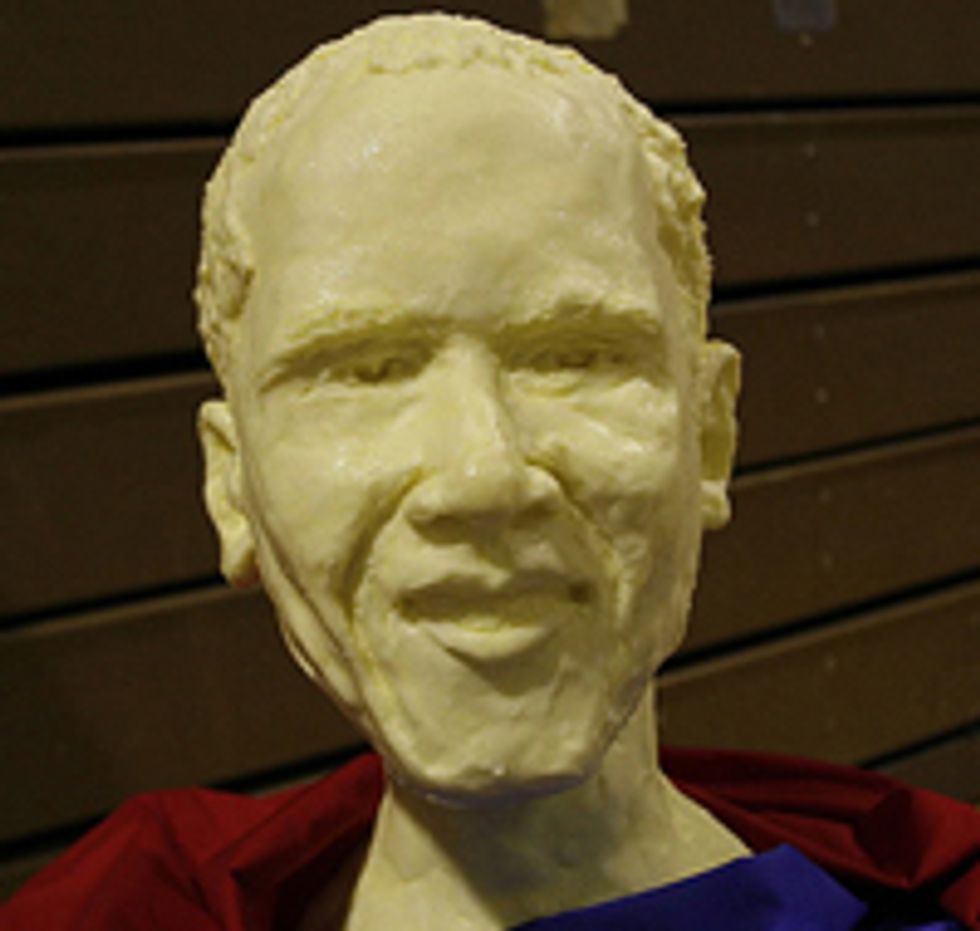 HMM it appears as though greaseball failure Barack Obama is being extra sneaky today in Washington. Several operatives have seen Hussein Obama Jr. inconspicuously wandering about such barren wastelands as "Dupont Circle." He must be buying drugs from the homosexuals! Or just picking a boring vice president, as per usual. You decide, after the jump.
---
Wonketted job-having operative "Lindsey" saw Barry early this morning in Dupont Circle, around the time that the filthy hobos usually bathe in the big fountain:
I saw Barack Obama at the Dupont WSC this morning at 6:45 (7.29.08). He looked way too skinny, a little lost, and had his tshirt tucked into his track pants. Weird.
Yes, well, drugs are known you make you skinny and confused, but we did not know that the Cocaine Monster tucks in your tee shirts, too.
Later, our 12th street operative "James" sent in this report from his fancy Fat Cat corporate office (potentially):
My office window looks out onto 12th and E Streets NW. A bunch of Secret Service guys and MPD have been loitering across the street for the past hour. 12th and E happens to have the back entrance to the law firm of Covington & Burling. There's also goofy white minibus that the Obama campaign uses to trundle people around, and the big black SUVs are at the top of the colonial parking lot driveway ramp a little bit down the block.

So it looks like Senator Obama is having yet another long meeting at Covington. Perhaps hammering out the final details of the VP decision?
JAMES SENDS MORE:
The press are in position to take photos and the SUVs have been driven off the ramp and up to the curb. Lots of press -- must be Obama. They are backing the bystanders away from the C&B entrance. This suggests that he was here at least two hours. Sorry if these are not "tips" that you can use.
James they are wonderful tips! And later in life, you can tell your grandchildren that you were across the street on the day Obama's team secretly decided on John Edwards as vice president, and lost the election by 50 points.