Today's Major Earthquake Strikes ... Indonesia (and America Will Soon Burn)
News
April 07, 2010 11:49 AM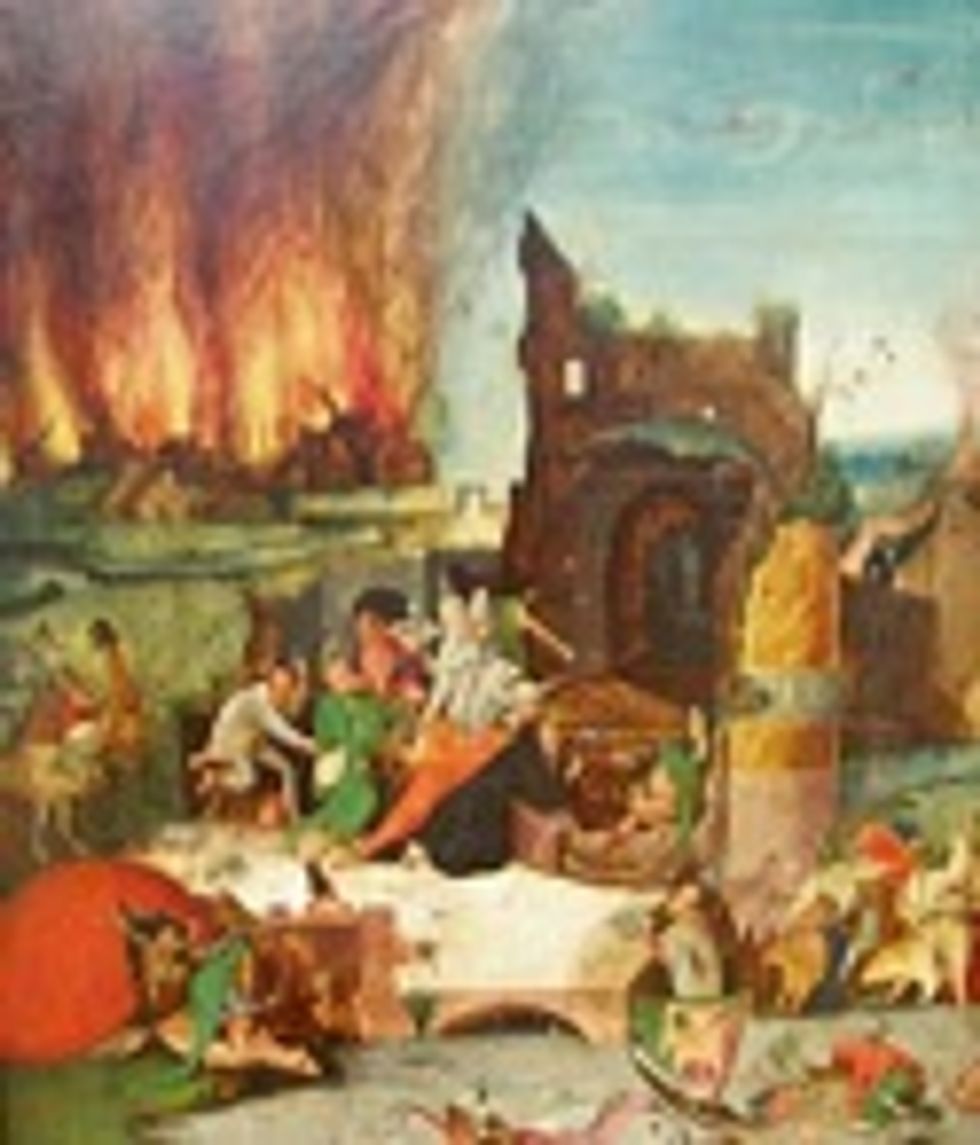 Do you live on Earth? Then you may soon be the Victim of an Earthquake! Experts say they have never seen so many goddamned earthquakes in what, three months? Does the worldhate us? Just for killing all the creatures and building strip malls everywhere and digging up all the mountains to make the components for iPads?
---
Today's 7.8-magnitude quake struck the famous Indonesian province of Aceh -- famous for being destroyed in the December 2004 quake/tsunami. It closely follows the 7.2 Baja California quake that hit the southwestern edge of the Los Angeles-San Diego megalopolis and a whole crazy list of monster temblors including the 8.8 in Chile on February 27, the 6.5 and 6.0 in Eureka California on January 9 and February 4, and the devastating Haitian quake of January 12, which killed at least a quarter-million people. What's next?
Devastating spring fires in the United States, because it is hot as hell already! Get Al Gore out of Jim Inhhofe's snow cave and tell him the news!
Here's the story for the mid Atlantic, and especially Philadelphia and New York City where it's already near 90 degrees and shit's gonna go up in flames:
After one of the warmest Marches on record, April is coming on like June. Temperatures today are expected to flirt with 90, making this apparently the warmest start to an April in Philadelphia history.

Concerned about "critical fire weather conditions," the National Weather Service has issued a "red flag warning" for eastern Pennsylvania and all of New Jersey, except for a few northeastern counties. Delaware and Maryland are under a less serious "fire weather watch."

Tuesday's official high, 87 at Philadelphia International Airport, tied a record set in 1929 and matched in 1942. It was also the hottest day since Aug. 26.
Ha ha, but it snowed in February! And, being a nation of proudly malicious retards, we were all so sure Weather Volatility -- a well-known consequence of climate change -- meant, uh, there was no such thing as climate change. Win! [Philadelphia Inquirer/Xinhua/2010 Quake List]