Top Secret Pixxx From George Bush's Goodbye Orgy
News
January 19, 2009 03:08 PM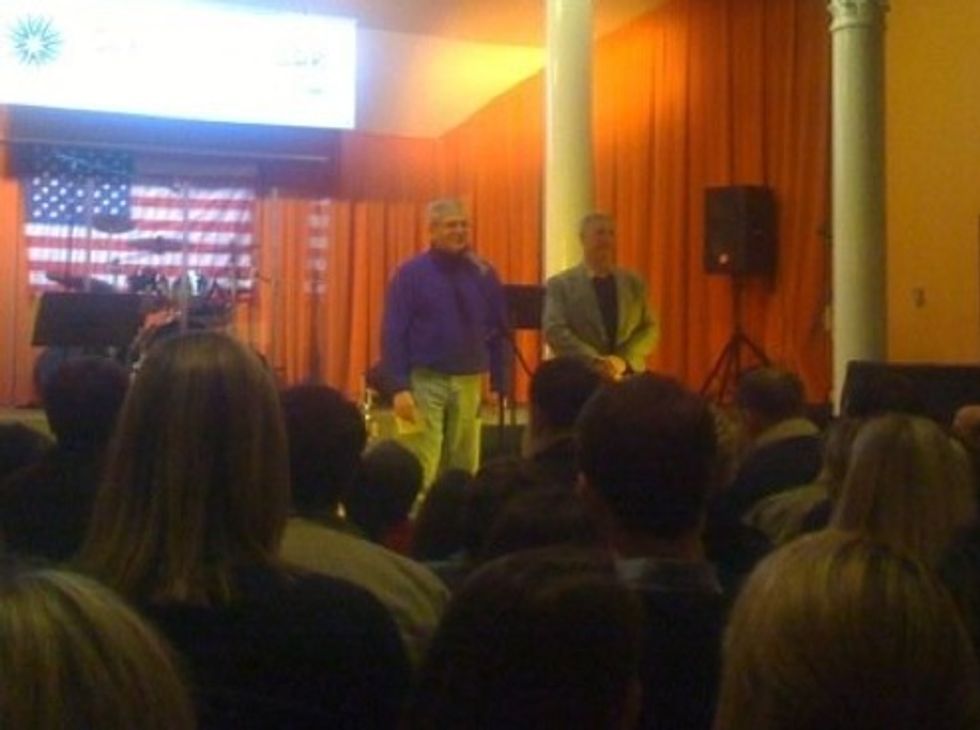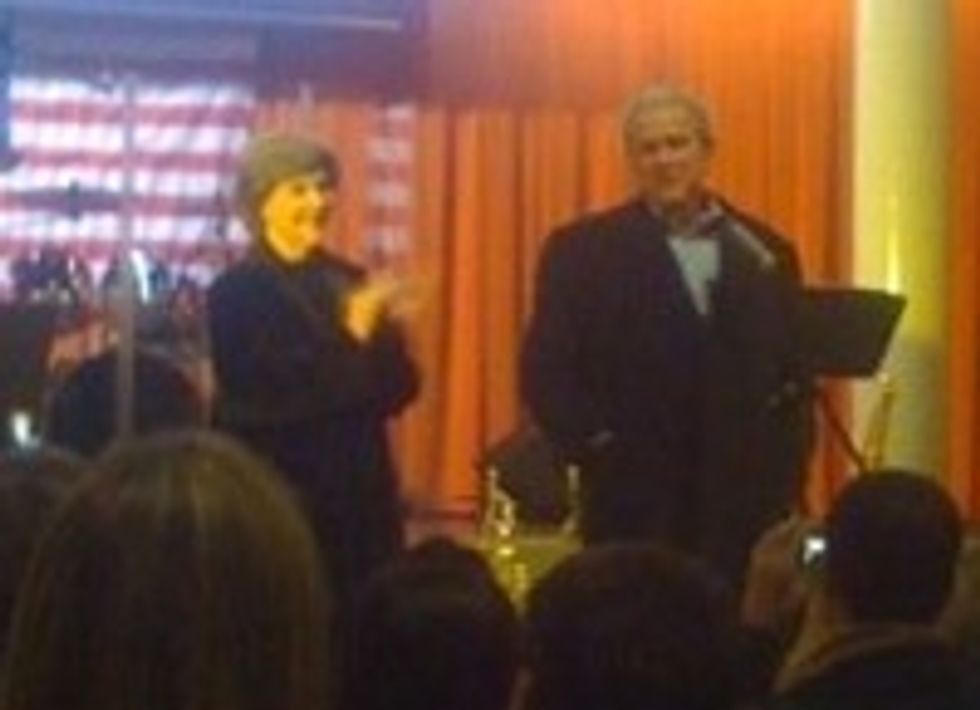 Two of George W. Bush's favorite lovers, Andy Card and John Bolten, held a fancy party where everybody got to pay $5 to french the outgoing president. They held the party in Maryland, of course, where the Law still allows those types of things.
---
Here, courtesy of Beltway Baca, are some CANDID SNAPS of the big event:
Why look, there are veritable dozens of admirers holding up their ghostly hands to worship the new satan, "W."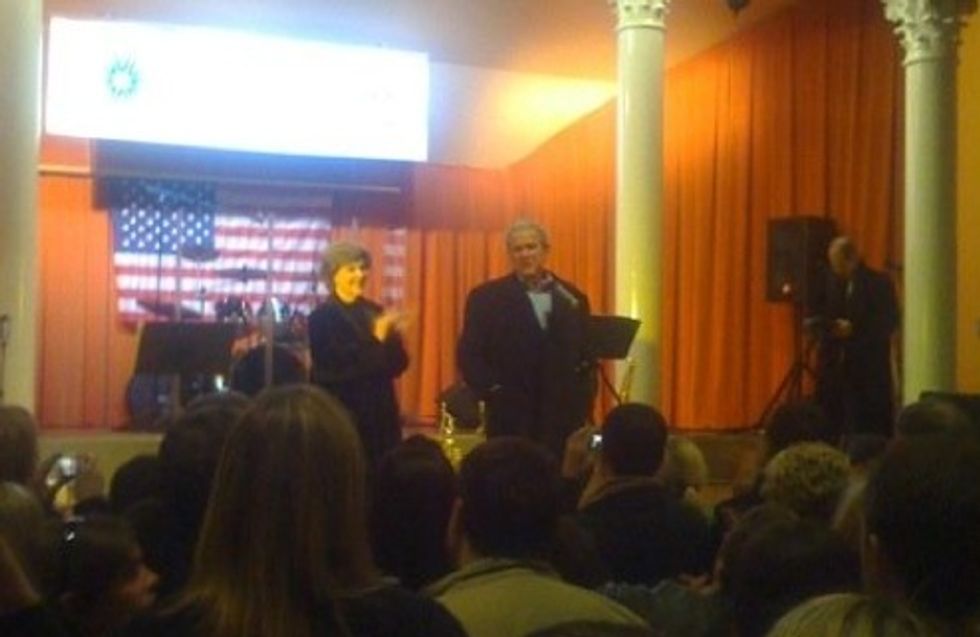 Looks like a pretty rocking party, HENNGGH? What with the abandoned drum sets and everybody wearing their coats indoors.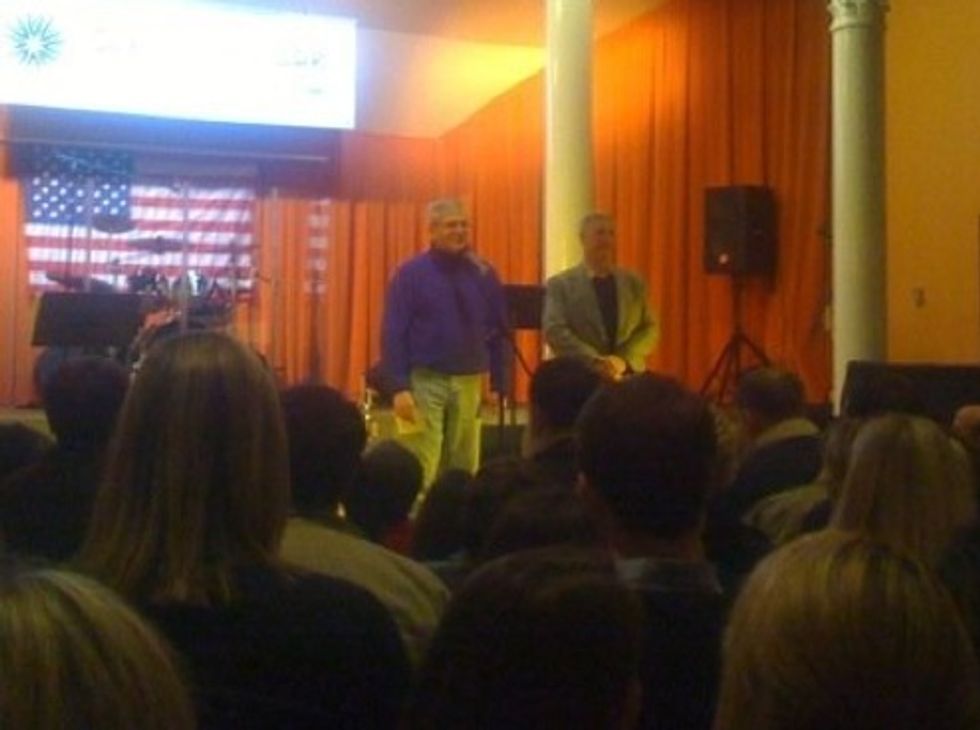 Here are the event's hosts. Shortly after this photograph was taken, they were eaten by bears.
You know who else was at this party, besides Condi Rice and Karl Rove and Alberto Gonzales? Somebody even more famous, which is to say, Slate's Chris Beam. He exchanged sassy quips with many Bush administration staffers!
Republicans truly know how to party in large unheated venues, which will be useful in the New Regime when Republicanism, and heating, are outlawed.
Thank you again Mr. Baca for the fotos.
The President's Last Goodbye [Slate]