True Love Will Prevail If Mark Sanford Follows His Hard-On
News
June 24, 2009 03:00 PM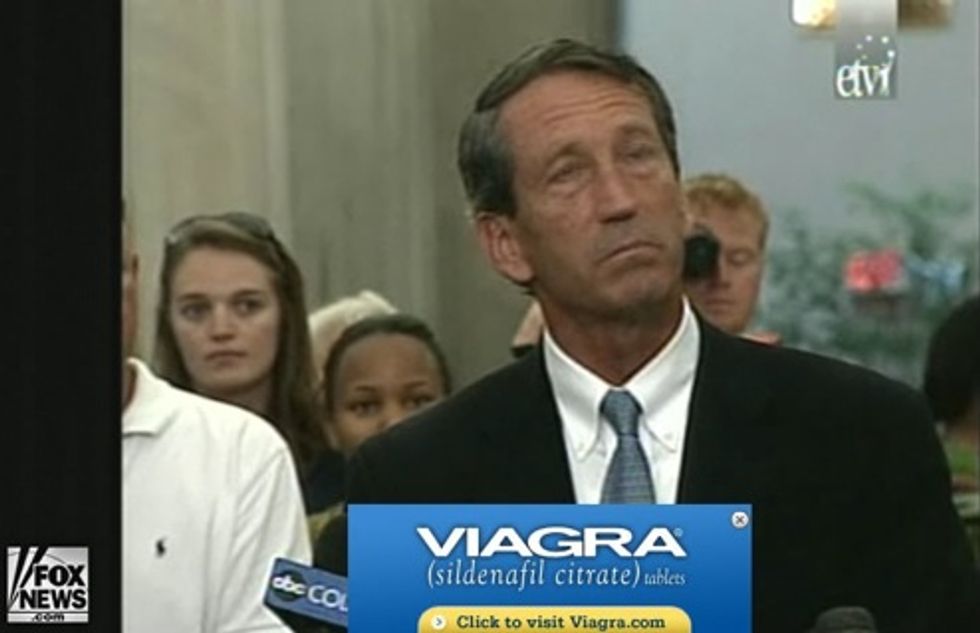 Republican star Mark Sanford pretty much came cleanduring his press conference! That is a rare thing with these people, and as a result, liberals everywhere are oohing and aahing, "Oh it's true love he wasn't even fucking street urchin boys as far as we know, he should just ditch his awful wife and children," etc.
---
You know what, though? Even if you cry about how you are a terrible person, on the teevee, and even if there was "a sparkin' thing" between you and your Argentine Firecracker that you just had to deal with, by flying back and forth to South America to fuck her, leaving your family and, er, entire state of South Carolina to fend for themselves, well you are still a piece of trash. Hope your dumped wife gets everything you've ever (and will ever) earn, Mr. soon-to-be lobbyist. Sanford-Santelli 2012!
Meanwhile, Wonkette pal Michael Roston writes with an important reminder: "Time to break out the Endless Cummer tag." Done!
Thanks to Marko "A.K" for the screenshot.