Trump Commemorates 9/11 By Whining Like A Goddamn Baby, What A Shock
News
September 11, 2018 09:26 AM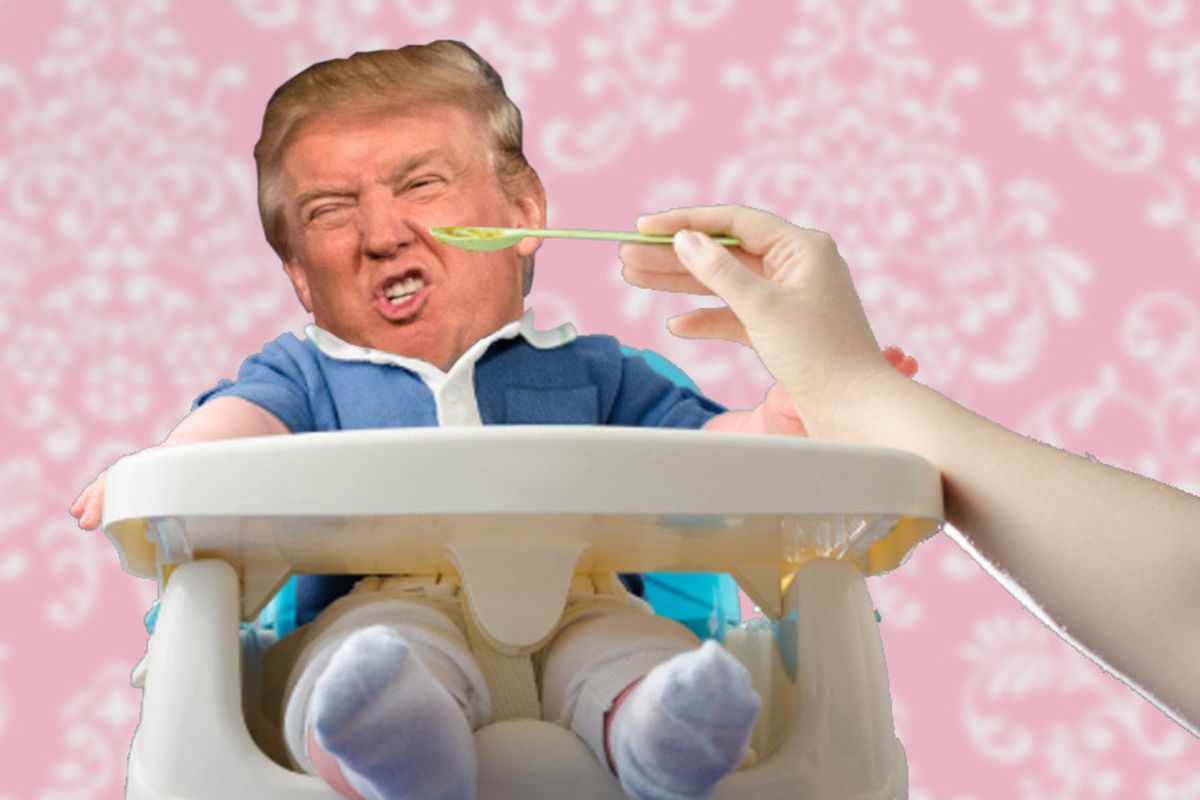 Good morning, it is September 11, 2018. Kids who were born on this day in 2001 are high school seniors this year, can you believe it? #YouAreOld.
If you are of a certain age (you know, like "old") you remember exactly where you were on 9/11. And regardless of what kinds of emotions the day brings now, 17 years on, there's a certain reverence to this day, and a good bit of storytelling. In times like these, as we remember how America came together and decided to #NeverForget -- first by bombing the appropriate country and then, a few months later, bombing a completely inappropriate country based on "Bush wanted to" -- it's nice to know we have a president who understands the solemn nature of this anniversary, who brings a certain gravitas to the ...
---
QUIT YOUR JOB, MOTHERFUCKER.
Seriously, that was his first tweet of the day, because President Cloud Yeller can't be bothered for five fucking seconds to be an adult who doesn't make everything about his goddamned whining.
The president (for however much longer that lasts) did manage to follow up with a 9/11-related retweet from Dan Scavino, before going back to whining about whatever conspiracy theories "Fox & Friends" was vomiting into his dumb baby mouth:
True fact, dude. The world is indeed watching, and they're more horrified than Americans are that this gutter dimwit baby is president of the United States.
Whine more:
NBC News has a fascinating and sobering report this morning about how the long-term health effects on 9/11 first responders are multiplying at such a rate that ultimately more people might die of 9/11-related illnesses than perished in the attack itself. That would be a very interesting thing for a Twitter-addicted American president to tweet out on this day, don't you think? But nah, let's just whine about the Justice Department a whole bunch.
Ooh! Wait, though! Donald Trump remembered a thing about 9/11 that's totally about him! No, it's not his recurring lie that he saw LITERAL GABILLIONS of Muslims dancing in the streets of New Jersey as the towers fell, and no it's not his self-fellating lie that once Osama bin Laden's work was done, that made Trump's buildings the tallest in New York. This is about his very smart lawyer Rudy Giuliani, whose brain works every bit as well as it did on that Indian summer day in 2001 you bet:
Rudy Giuliani, everyone!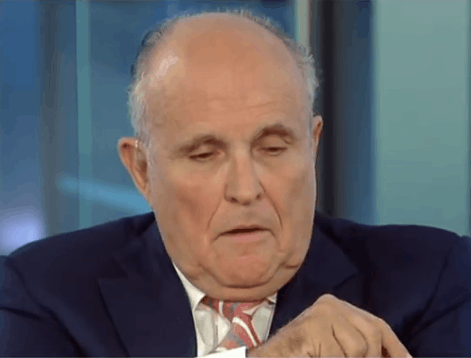 Show us how good you #math, Mister President:

Yep, you got it.
Trump, according to his Twitter, is heading off to do some 9/11 memorial thing in Shanksville, PA, so we guess that's the literal least he could do.
Hey, remember that time Trump said he gave CBS's "Face The Nation" better ratings than they had gotten since 9/11?
Ooh, ooh, and also, hey remember how Trump occasionally seems to wistfully wish for his very own Reichstag Fire 9/11, so that people will rally around Dear Leader, like Americans did for George W. Bush?
The day is still young. Get ready for that fuckhead to embarrass us a lot more as the day goes on.
#NeverForget
UPDATE: Well, he's arrived in Shanksville.
.@realDonaldTrump First Lady Melania Trump greet supporters as they arrive in Johnstown, PA to attend the Flight 9… https://t.co/qTYvknJhUq

— Doug Mills (@Doug Mills) 1536671762.0
The embarrassment continues.
Follow Evan Hurst on Twitter RIGHT NOW, DO IT RIGHT NOW!
Help Wonkette LIVE FOREVER! Seriously, if you can, please hit the nifty donation widget below! Didn't that feel so good?
Evan Hurst
Evan Hurst is the managing editor of Wonkette, which means he is the boss of you, unless you are Rebecca, who is boss of him. His dog Lula is judging you right now.
Follow him on Twitter RIGHT HERE.