We Think We Found The Guy Inciting The Violence, It's The Same Guy As Last Time
Trump
March 23, 2023 03:10 PM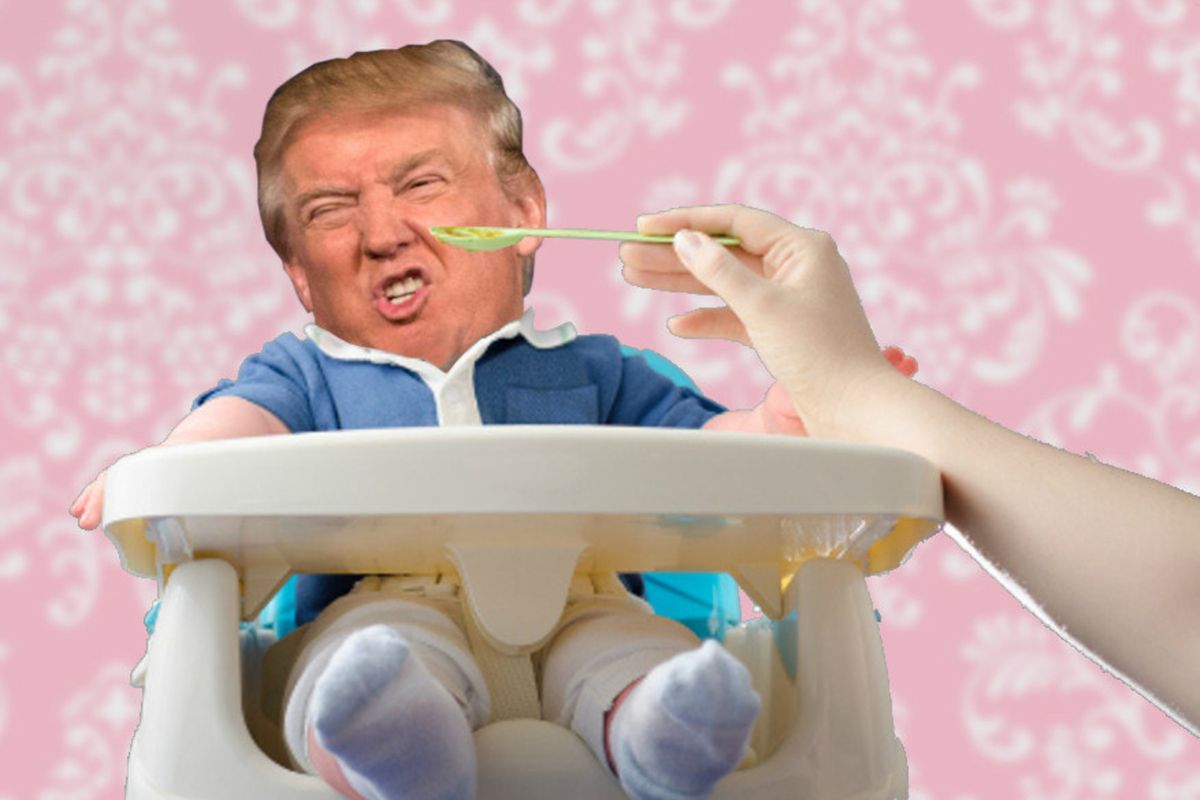 Donald Trump obviously blabs his gross mouth all day and night, and it's arguable that about 98 percent of the broken English he spits out is of no true consequence. But right now, as he may be about to be indicted for the first time, people are watching for him to incite violence, for him to try to create his second January 6 attack. Obviously people are worried, especially as he's been begging people to go out and protest for him.
So it would seem that his absurd screeds today from his fake Twitter site probably matter. The incitement to violence comes at the end. There are funny parts too. It's all in ALL CAPS, because of course it is.
---
WHY WON'T BRAGG DROP THIS CASE?
Waaaaaaah!
EVERYBODY SAYS THERE IS NO CRIME HERE.
Nobody who actually knows law says that.
I DID NOTHING WRONG!
He did lots of things wrong.
IT WAS ALL MADE UP BY A CONVICTED NUT JOB WITH ZERO CREDIBILITY, WHO HAS BEEN DISPUTED BY HIGHLY RESPECTED PROFESSIONALS AT EVERY TURN.
Whenever Trump says somebody is "highly respected," he is usually talking about people who are the laughingstocks of their professions, people who probably literally fuck Play-Doh and then eat it. Sometimes he is talking about enemies of the United States and our values like Putin and Viktor Orban.
BRAGG REFUSES TO STOP DESPITE OVERWHELMING EVIDENCE TO THE CONTRARY.
Blah blah blah.
HE IS A SOROS BACKED ANIMAL
Look how Donald Trump talks about Black people. And Jewish people. Are these dogwhistles, or as Wonkette's Liz Dye asked, is it more like an elephant klaxon?
WHO JUST DOESN'T CARE ABOUT RIGHT OR WRONG NO MATTER HOW MANY PEOPLE ARE HURT.
Projection. ALL CAPS projection.
THIS IS NO LEGAL SYSTEM, THIS IS THE GESTAPO, THIS IS RUSSIA AND CHINA, BUT WORSE. DISGRACEFUL!
The Gestapo and Russia and China, but also worse?
So anyway, that was the first post. Sixteen minutes later came this one:
EVERYBODY KNOWS I'M 100% INNOCENT, INCLUDING BRAGG, BUT HE DOESN'T CARE.
Nobody but Trump's dumbest MAGA followers thinks he is innocent.
HE IS JUST CARRYING OUT THE PLANS OF THE RADICAL LEFT LUNATICS. OUR COUNTRY IS BEING DESTROYED, AS THEY TELL US TO BE PEACEFUL!
There it is.
Of course in this case Trump stated at the end in all caps, "AS THEY TELL US TO BE PEACEFUL!" Trump's defenders like to get extra-literal on us whenever questions come up of whether he LITERALLY told his supporters to commit terrorist acts or LITERALLY told Michael Cohen to do crimes for him. (As Cohen told Congress, he speaks in code, like a mob boss.) So we are sure they will say Trump was simply musing that all these things are happening as they tell them to be peaceful, like he is just a chronicler of things.
It's the same way they tell us that because Trump barely mumbled the word "peaceful" in the middle of the rest of his frothing gargoyle speech on January 6, he did not really order that terrorist attack.
Fuck them all.
Follow Evan Hurst on Twitter right here!

And once that doesn't exist, I'm also giving things a go at the Mastodon (@evanhurst@newsie.social) and at Post!

Have you heard that Wonkette DOES NOT EXIST without your donations? Please hear it now, and if you have ever enjoyed a Wonkette article, throw us some bucks, or better yet, SUBSCRIBE!
Evan Hurst
Evan Hurst is the managing editor of Wonkette, which means he is the boss of you, unless you are Rebecca, who is boss of him. His dog Lula is judging you right now.
Follow him on Twitter RIGHT HERE.