Tryst's Baked Goods: Stale, Or Just Vegan? Bad Coffee, Also
News
March 05, 2009 06:05 PM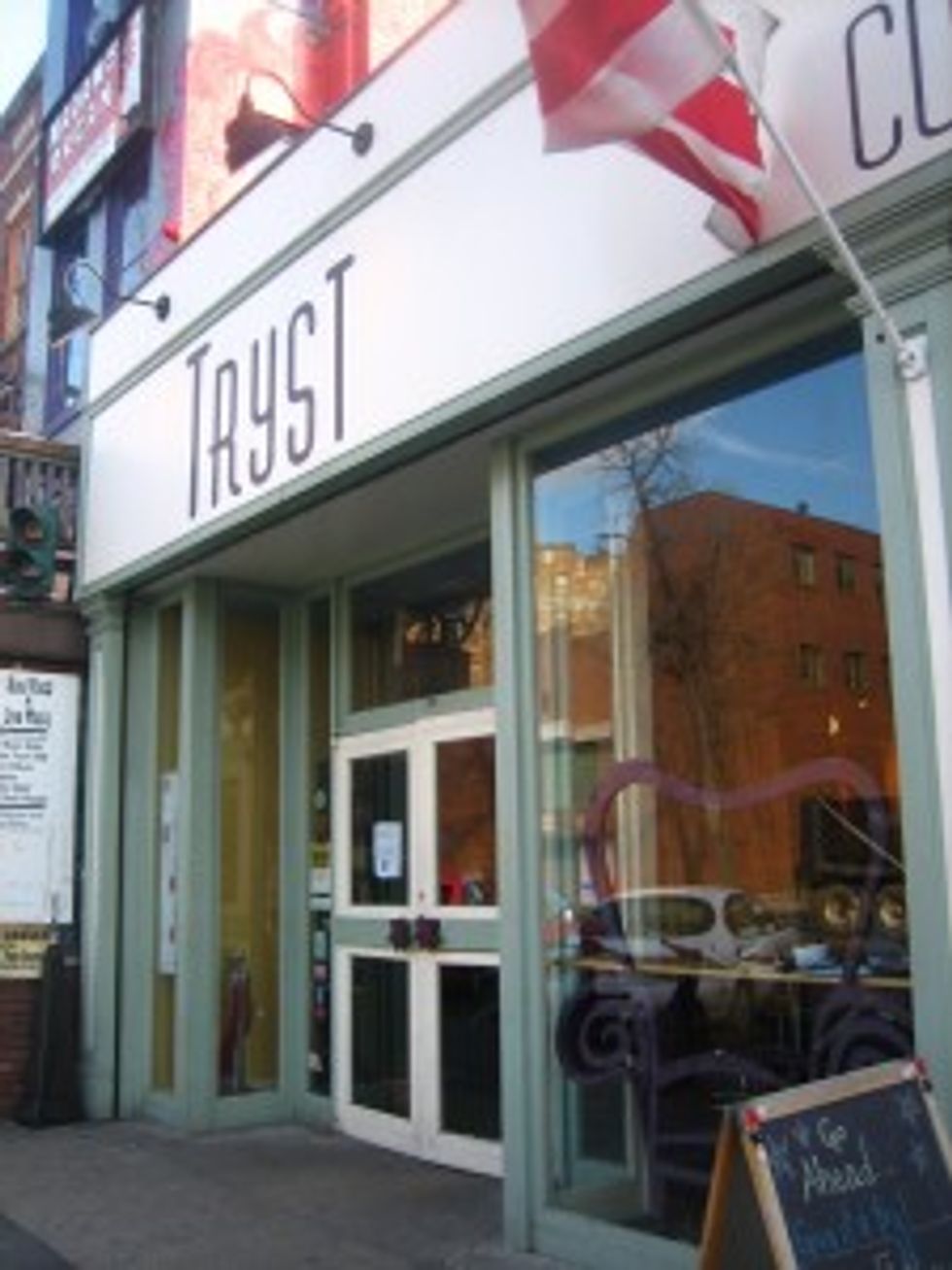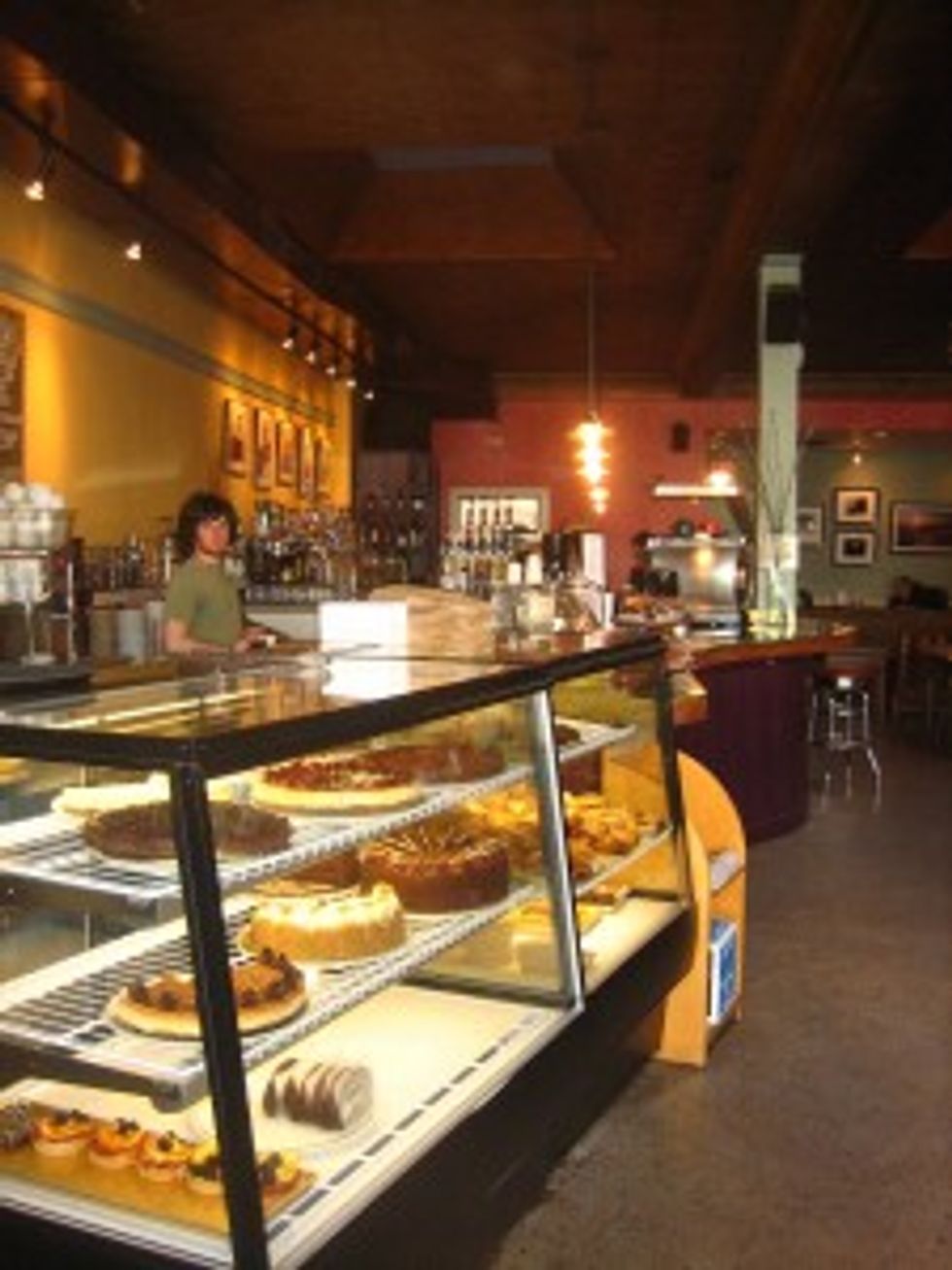 Tryst in Adams Morgan has all the makings of a perfect coffee house, except for one tiny problem: the coffee is just not very good. They pride themselves on fresh organic coffee or whatever, but it always ends up coming to you lukewarm and watery. The animal crackers on the side don't help, either. It's almost patronizing -- an apology for the shitty coffee.
---
The food is pretty disappointing, too. It's hard to tell whether their baked goods are stale or vegan, the vegan option being worse. A bran muffin had the texture of a towel.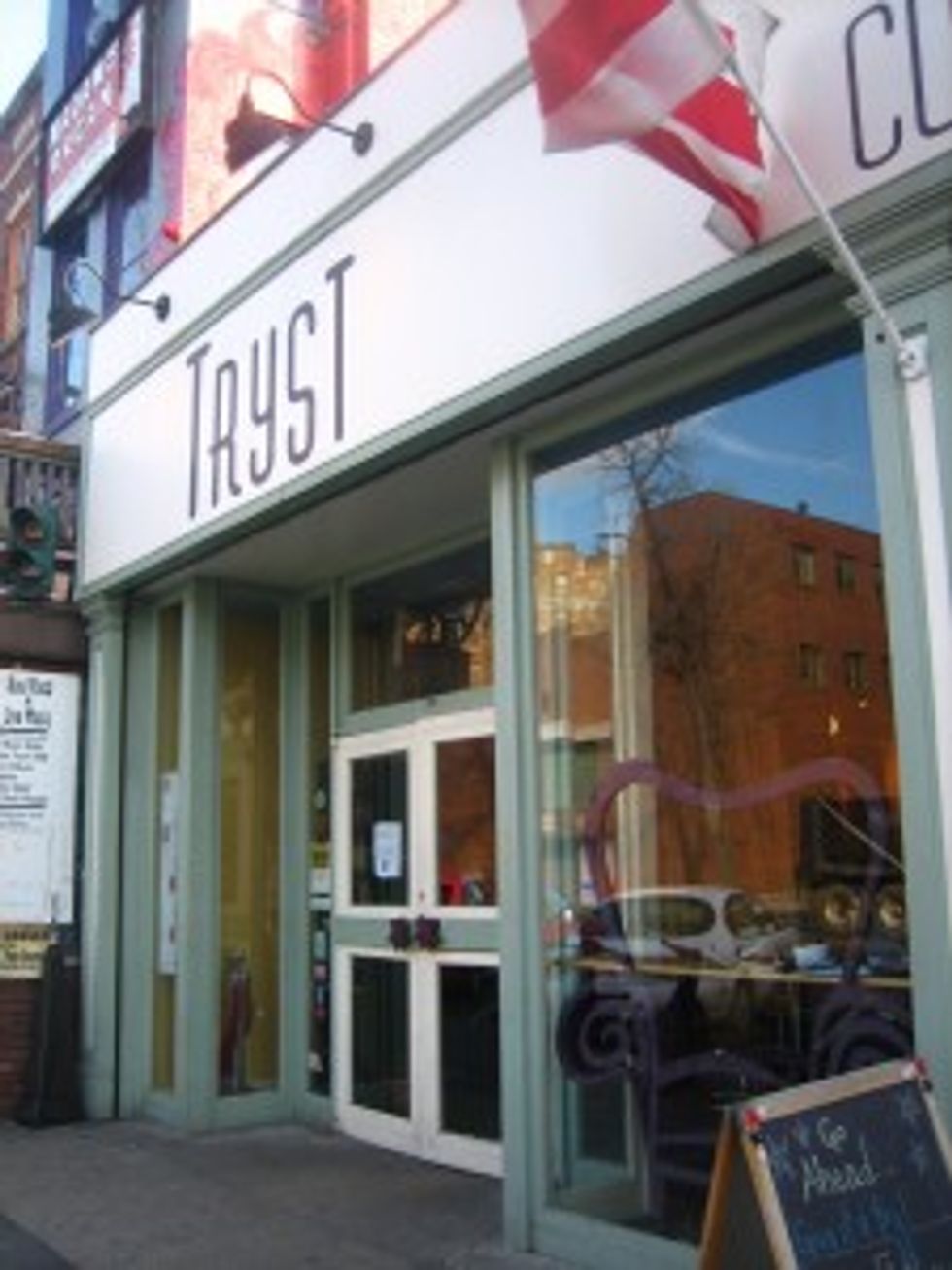 The lemon-poppy seed waffle with blueberry sauce was a complete flop. Your Reviewer was expecting a moist, muffin-like waffle with the aroma of lemons and a light sprinkling of poppy seeds, arriving at the table with that sweet blueberry sauce dribbling seductively down the side, except, it didn't really turn out like that. What Your Reviewer got was a waffle that tasted like it had been made with sour milk, and a very sour blueberry sauce to boot. Yuck.
The free WiFi is good! Maybe the coffee and baked goods will get better.