Unliked Racist Weirdo George Allen Inventing All His Endorsements
News
December 01, 2011 01:01 PM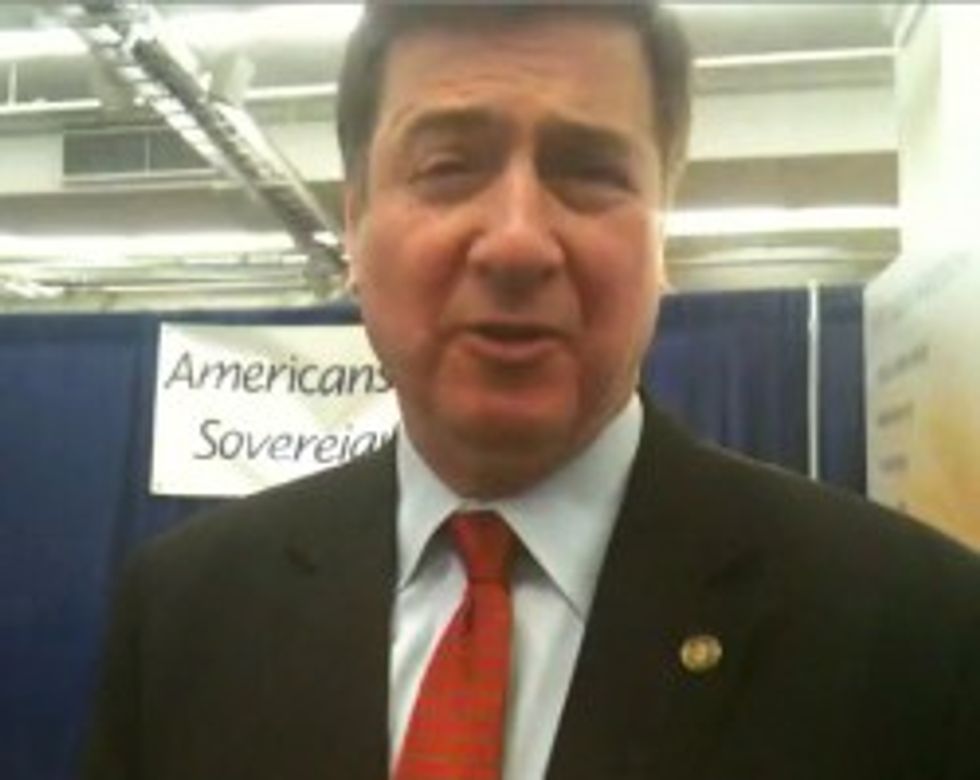 Used condom George "Macaca" Allen has given humanity so many reasons to find him revolting that he is of course currently leading the pack of Republican primary candidates for the Virginia Senate race. But just to be extra sure to maintain his overall lead in tireless lifelong buffoonery, the Richmond Times-Dispatchreports that he has been going around awarding himself endorsements from teabagger nuts who have not actually endorsed him and teabagger organizations that do not actually exist. Was he really afraid Virginians weren't already associating him enough with the Crazy Old Southern Racist brand?
---
The whole article is a hilarious litany of Allen's fictional endorsements that his campaign put out in a list on his website, much to the extreme fury of the state's teatard population:
"They aligned me with NOVA Tea Party, which doesn't even exist," [Tea Party activist Kerry Scott] said. "To me, it was just very sloppy, and that made me a little suspicious."
(Don't you love how it takes subtlety like "something being entirely made up" to arouse the first hint of this teabagger's suspicion?)
And other bickerings:
The [Roanoke Tea Party] blog also criticizes the Allen campaign's choice of the term "Virginia Tea Party Patriots" in the release, noting that the state's tea party federation is named the Virginia Tea Party Patriots Federation.

"So the Allen people have craftily stolen the moniker from this group to give the appearance of wider support which they do not enjoy," the blog post says, demanding an apology from "the perpetrators of this fraud against all tea party groups."

The Northern Virginia Tea Party has also called for an apology from Allen, saying that the endorsement announcement was "misleading at best, dishonest at worst" and calling it a "deplorable campaign tactic."
All of which makes us think: come on, Virginia, do you really want to send back to Congress the only person in your state who is more disgusting than Eric Cantor? [Richmond Times-Dispatch]