Utah Town Caves In, Allows Heathen Liberal Bikinis At Swimming Pools
June 12, 2008 02:25 PM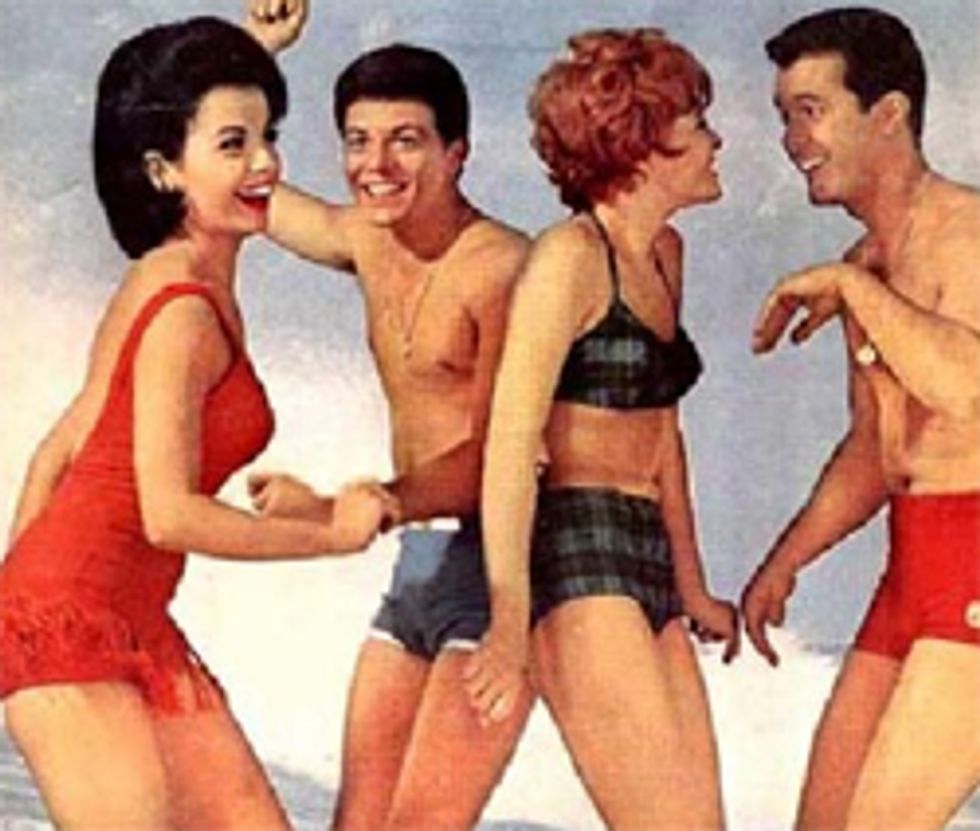 The town of Kanab, Utah -- more or less where Mitt Romney was born -- has apparently caught the "Obama bug" and will liberalize its municipal swimming pool regulations by allowing bikinis for the first time incenturies. And tha-at's not ch-ange we-ee can be-ee-lieve in.
---
The council claims that the ban it published on bikinis a month or so ago was "unintentional," and it plans on reversing the ruling at its June 24 meeting. Still, councilwoman Nina Laycook won't go all the way: "My recommendation is going to be no thongs or string bikinis." Nina Laycook, it appears, hates Fun.
Also: Kanab is fucking hilarious:
The rule also made headlines across the state and nation - attention Kanab hasn't seen since 2006, when it adopted the so-called "natural-family resolution" with its call for breadwinning husbands and homemaking wives to rear a "full quiver of children."

No doubt, city leaders are hoping the relaxed rules will refocus the community on Kanab's long-awaited city pool and the relief it will bring as the temperatures climb. Dubbed the Cowboy Water'n Hole, it is set to open July Fourth.

"It's a nice pool," Laycook said, "nicer than anything you or I ever had."
And now Mitt Romney will be able to wear a Speedo to the Cowboy Water'n Hole with his 5/12 quiver of children on America Day, hooray.
Kanab City Council to lift bikini ban [Salt Lake Tribune]