Veep Recap: It's Happening!
News
June 09, 2014 05:15 PM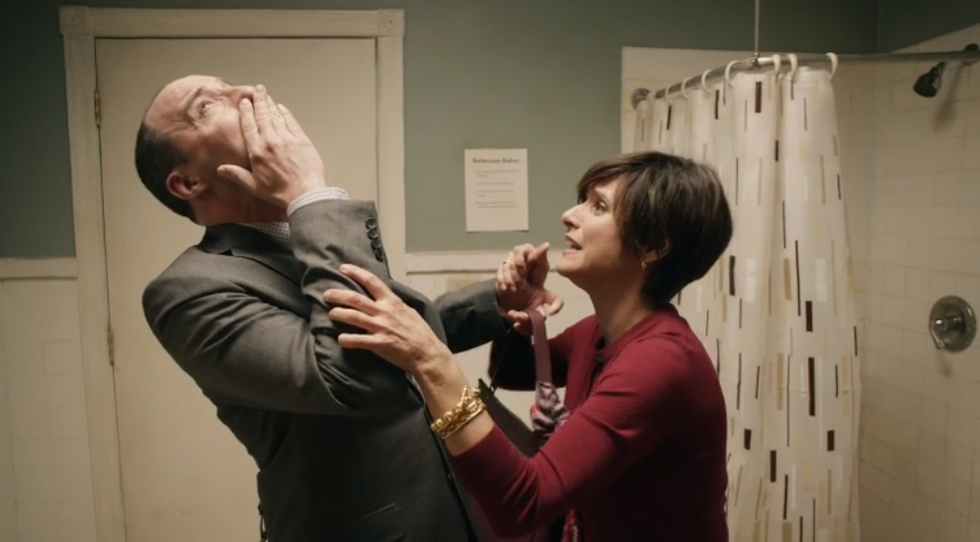 Selina's campaign is sinking, Mike is looking for a lifeboat, and you won't have POTUS to kick around anymore. It's all finally happening on the super-special double-feature season finale of "Veep."
---
The flinty voters of New Hampshire know a thing or two about a thing or two, and they like them some ordinary, plain-talkin' folk whut they can have a beer or eight with. Sure, the state's politics have been polluted by the influx of mouth-breathing Ayn Rand humpers, but Granite Staters are real Americans, real white Americans, Americans who wear plaid shirts without a hint of irony and know that running a continent-spanning, multi-confessional nation of 314 million people requires nothing more than good ol' fashioned common sense.