Ventura Deprives Minnesota Voters Of Proper Circus
July 15, 2008 09:24 AM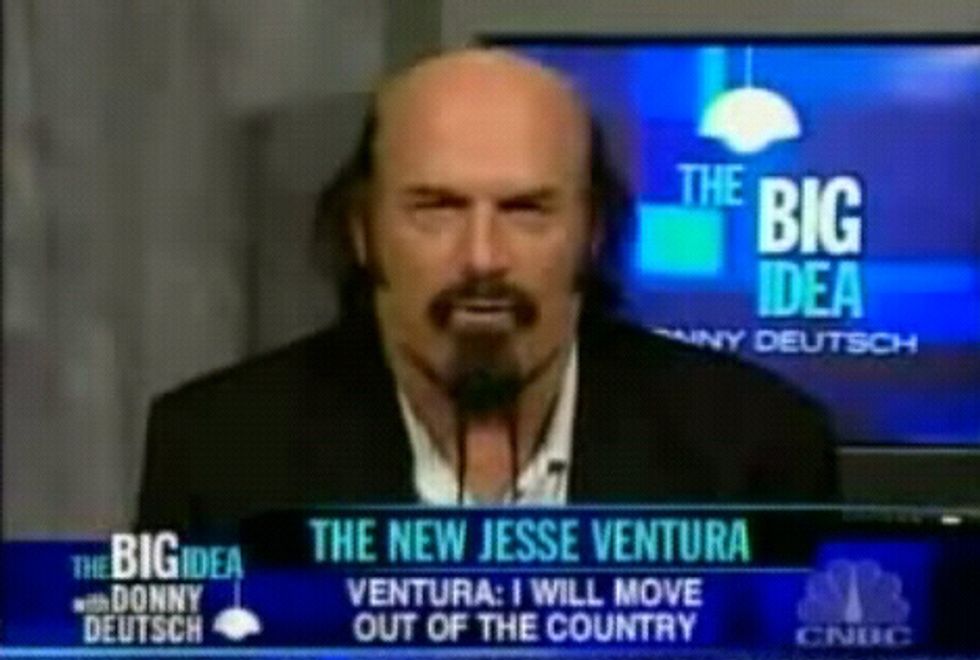 Jesse Ventura, the former governor of Minnesota, has given the collective electorate blue balls for a whole week. We've been anxiously awaiting his declaration of candidacy for Senate against incumbent Republican Norm "Boxcar Willie" Coleman and Democrat Al Franken, who used to be a comedian once. But then Jesse Ventura went on the Larry King last night and said he wouldn't be running after all, boo.
---
"If between now and five o'clock, maybe God comes and speaks to me like he did the president, and tells me I should run like he apparently told to president to invade Iraq … just understand God sent me to file," he told Larry King.
He also suggested that Coleman would probably win this in a walk, because polls showed him, Jesse Ventura, taking away loads of votes from Al Franken when he wasn't even running. Al Franken is hosed, Jesse Ventura has failed us as a candidate and an entertainer, the end.
Ventura won't run for Senate [The Hill]