Wait, *Both* Parties Get Money From Awful Wall Street Rich People?
News
April 19, 2010 02:52 PM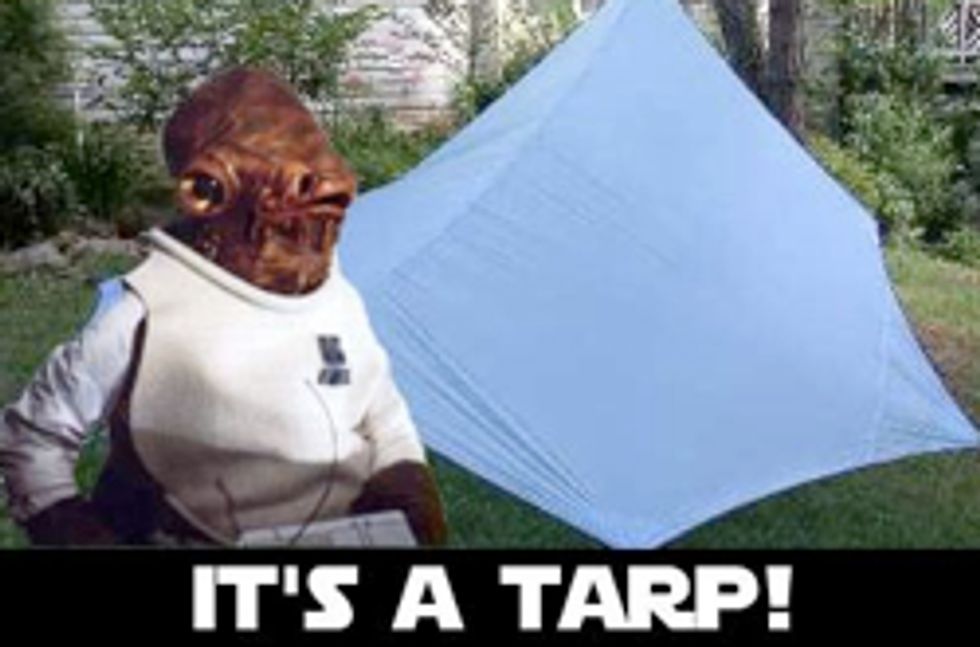 It's been a great time for all, watching the political responses to the SEC's decision to sue Goldman Sachs for fraud. Both Democrats and Republicans are searching for mischievous PROOF that rich people on Wall Street have donatedmoney to the other party. And it might surprise you to learn that this proof is readily available! Apparently the people who can take the entire global economy hostage in return for limitless public ransom whenever they're short on cash have a bit of sway over both political parties.
---
Ben Smith has Two Stories. Let us blockquote each, for comparison. First:
Goldman suit figure touted, fundraised for ally Schumer

A few weeks before playing a central role in fraud charges against Goldman Sachs, hedge fund titan John Paulson invited colleagues to a fundraiser for Senator Chuck Schumer -- "one of the few members of Congress that has consistently supported the hedge fund industry" -- according to a copy of the invitation obtained by POLITICO.

Paulson is not a defendant in the SEC's lawsuit against Goldman Sachs, though he was Goldman's partner in the alleged fraud, and Fortune reports that he may yet be an SEC target.

Schumer has been an ally on "important issues such as finantical regulation, carried interest, and investor rights," Paulson wrote, and "against protectionist legislation."

"Regardless of your party affiliation, I hope you will come to show your strong support for an important leader and supporter of our industry," Paulson wrote in the letter, circulated to hedge fund managers and provided by a person in the industry.
Second:
Goldman figure Paulson hosted Romney, Steele last week

Republicans Mitt Romney and Michael Steele headlined a Republican National Committee fundraiser six days ago at the home of the hedge fund titan at the center of the Security and Exchange Committee's fraud charges against Goldman Sachs.

A spokesman for the RNC confirmed the Tuesday evening event at the Manhattan home of John Paulson, who made a fortune betting against the housing market, and whom Goldman is accused of working to structure products sold to unwitting investors.

Paulson appears not to be facing charges. The RNC spokesman declined to comment on the gathering and a Romney spokesman didn't respond to an email on the topic.
Ha ha, Michael Steele and Mitt Romney, doing things together.
Anyway. Maybe your Wonkette's opening paragraph was a bit too dismissive. The fuck is wrong with people? Members of both parties, right when freaking Wall Street financial reform is taking center-stage on the agenda, just can't stop themselves from grovelling for more cash from John Paulson, the single biggest profiteer from (and a major architect of) the global economy's collapse, with swanky rich people fundraisers and stuff. Just wait! Wait a few weeks, and you can all go together to get this shitsack's money! Stupid oligarchies.