Wall Street Landlords Making Tenants Yearn For Creepy, Negligent Archetypes of Yore
Class War
January 07, 2017 12:30 PM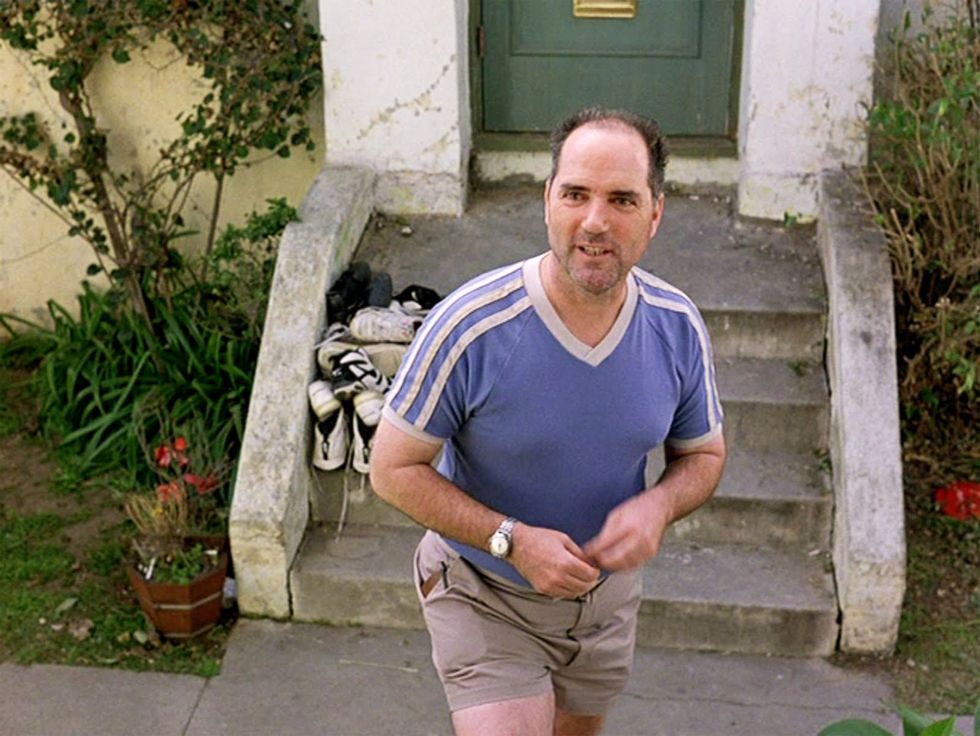 ---
Remember when the finance industry, in concert with a cacophony of co-actors, crashed the much-admired American economy in 2008? That was something. So many foreclosures. What do you think happened to all of those houses? Probably turned over to the people for kindling and large scale modern art projects. Or...
Hedge funds, large investment firms and private equity companies helped the U.S. housing market recover after the crash in 2008 by turning empty foreclosures from Atlanta to Las Vegas into occupied rentals.
Private equity is always so benevolent. While these hippie do-gooders once "helped" many feckless Americans meet their renting dreams, they're now evicting renters at astronomical rates. Employing the personal touch of call centers and eviction attorneys, these vultures are making people miss the raspy indignation of the shady landlord who might give a renter a few weeks to get their shit together. But time is money and money helps these folks afford expensive scotch that keeps them warm at night. The roof, central heating, and endangered rhino skin throw blankets also help.
American Homes 4 Rent, one of the nation's largest operators, and HavenBrook filed eviction notices at a quarter of its houses, compared with an average 15 percent for all single-family home landlords, according to Ben Miller, a Georgia State University professor and co-author of the report...

Colony Starwood Homes initiated proceedings on a third of its properties, the most of any large real estate firm. Tom Barrack, chairman of U.S. President-elect Donald Trump's inauguration committee, and the company he founded, Colony Capital, are the largest shareholders of Colony Starwood, which declined to comment.
No comment necessary. We'll wait for the well-informed tweet from Tom's buddy.
While cities such as Chicago and New York have decent Landlord/Tenant ordinances bestowing rights on renters, other places aren't so lucky. These protections become more important in times when home-ownership is really low and the amount of household money going to rental costs sits at record highs. Thus in competitive rental markets, it makes sense for mega-landlords to get someone in there who can pay rapidly rising rental prices. In Atlanta, it costs "about $85 in court fees and another $20 to have the tenant ejected." The ATL is practically giving the evictions away!
Not surprisingly, evictions (for all owners) are heavily concentrated in poor and black neighborhoods. But researchers discovered that "big investors evicted at higher rates even after accounting for the demographics of the community where homes were situated."
Beyond the quick eviction trigger, these mammoth investment firms aren't the greatest landlords either. They're slow to answer calls and make repairs. Yet somehow their minions can facilitate that quickie eviction at the drop of a tenant's layoff from work. It's almost as if they're following some sort of private equity model employed in every other industry ravaged by our financial overlords.
After a two-year acquisition frenzy that ended in 2014, companies shifted their focus to reining in expenses related to maintaining and managing thousands of homes spread out across many states. In November, Colony Starwood told analysts it had reduced property-management costs by 25 percent in the third quarter from a year earlier. For example, about a quarter of the 26,000 service calls received at the company's national service-dispatch center were resolved using troubleshooting or "robust self-help tools."
A robust bucket for that leaky ceiling might work for some renters. But for Americans unable to tread water in their dream rental, they can expect shattered credit and sometimes diminished access to public assistance.
These streamlined, impersonal eviction mills should work well when combined with the 20+ million Americans likely to lose their health insurance. Maybe tenants will just have to sell some of the securities they don't own. Or float an immunocompromised kidney on the black market. Probably the kidney.
New Treasury Secretary prematurely evicted all over poor homeowners
While some people were lucky enough to own their homes following the manufactured crash of 2008, a lot of them were unable to stay in their homes. As for the all-important financial institutions, big banks generally either sucked at mortgage-backed securities and received a government bailout or got rich betting against Americans' ability to pay back shitty loans misrepresented to them by "financial professionals." Bonuses went down a few percent for some. People were mad and said mean things about bankers. Times were tough for the bankers.
But future Treasury Secretary Steven Mnuchin landed on his feet, probably because his shoes are weighted with gold. In 2009, the former Goldman Sachs legacy banker took his talents to the FDIC, where he was able to score a sweet deal from the Feds to purchase the distressed Indy Mac, which was then turned into Pasadena's OneWest Bank. A timely purchase, as OneWest became a foreclosure machine, dropping notices left and right. You want a loan modification? Tough shit.
Unfortunately, some attorneys at the California state attorney general's Consumer Law Section believed OneWest routinely broke the state's foreclosure laws. This week, the Intercept published an internal AG memo from these lawyers suspecting One West of "widespread misconduct" following a year-long investigation.
In a detailed 22-page request, they identified over a thousand legal violations in the small subsection of OneWest loans they were able to examine, and they recommended that Attorney General Kamala Harris file a civil enforcement action against the Pasadena-based bank. They even wrote up a sample legal complaint, seeking injunctive relief and millions of dollars in penalties.
Among other claims, OneWest allegedly fraudulently back dated documents, thus accelerating the foreclosure process on certain properties.
"That's consistent with a pattern of creating whatever documents that appear necessary at the time that they're created to grease the wheels of the foreclosure machine," said Mark Zanides, a former federal prosecutor who has represented homeowners in California.
While banks are fantastic at turning the arm of the law against debtors, the American justice system is equally shitty at prosecuting financial institutions for breaking the law.
Case in point, new California Senator Kamala Harris sat in the AG's chair at the time the Consumer division made its recommendations. But for some reason, the recommendations weren't acted upon. Then Mnuchin donated money to her campaign in 2016. Not great optics there.
We have high hopes for Kamala, who did some really solid stuff in state office. But what the fuck? It's really difficult to prosecute corporate entities with limitless resources. We're not unsympathetic to the realities. After all, the state needs that money to house all the poor arrestees who can't afford bail on their loitering or minor drug possession charges. However, we hope she gets a seat with a good view of Elizabeth Warren during Mnuchin's confirmation hearing.