Watch Donald Trump Jr. Interview Daddy And Drink Every Time Junior Craves Daddy's Love: A Drinking Game!
Trump
June 19, 2020 04:15 PM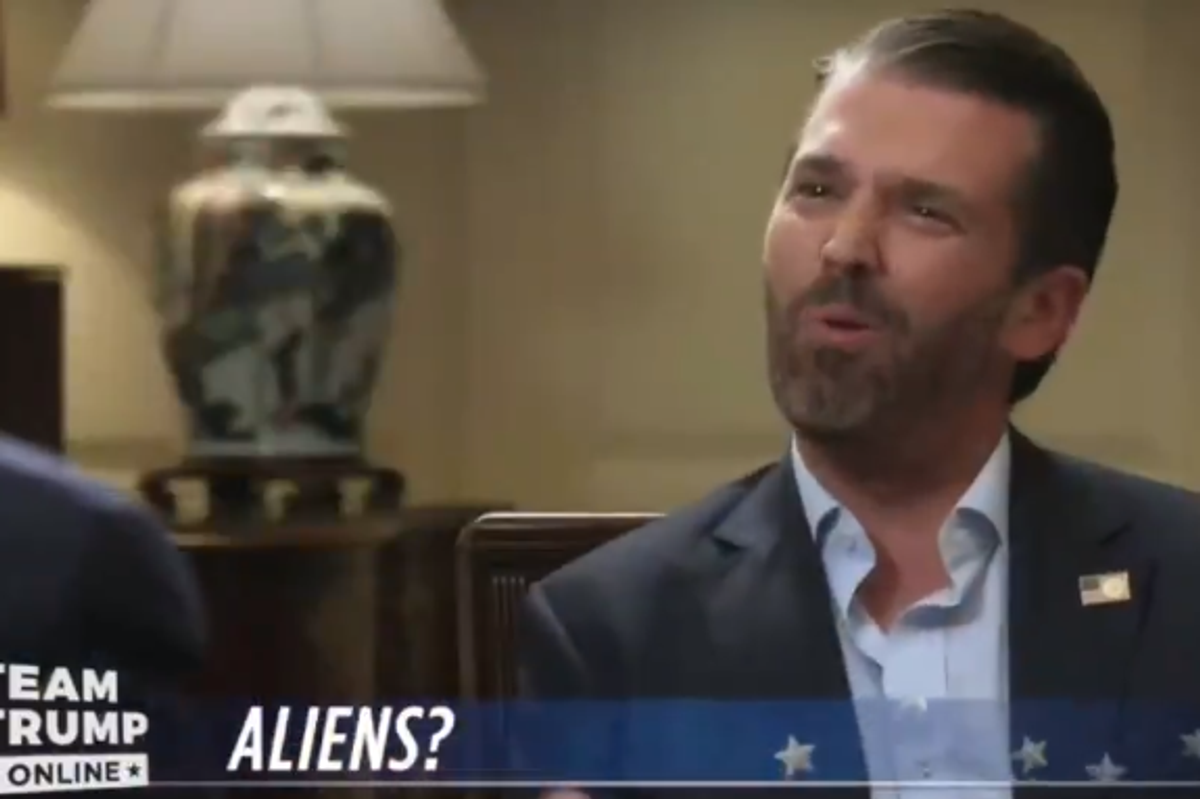 Oh boy, this weekend is Father's Day! And in honor of the occasion, on Thursday night, for the Trump family, it was Take Your Firstborn Oddly Shaped Idiot To Work Day! Hooray!

Donald Trump Jr. sat down with Daddy for an interview, and, well, um, well, how to put this. OK, if you have a small daughter or son — hey Matt Gaetz! — you might be reminded of that thing where they say, "OK Daddy, you pretend you're the president! And I'll pretend I'm the reporter interviewing you! OK? OK?"
But because this is Donald Trump Jr. and Daddy, it's also got a heaping serving of "OK Daddy, also you pretend to love me! OK? Please?"
Especially this part, where Junior insistently asks DADDY IS THERE ALIENS? IS THERE ALIENS DADDY? TELL ME ABOUT ALIENS? IS THEY GONNA KIDNAP ME DADDY? IS MOMMY A ALIEN?
---
Donald Trump Jr.: "Will you let us know if there's aliens? ... Will you ever open up Roswell?" President Trump: "S… https://t.co/M3cpfCbGzw

— The Hill (@The Hill) 1592568849.0
Junior says this is the "only thing" he wants to know. Will Daddy tell him? "I'll have to think about that one."
Poor Junior. Daddy won't even say if there's aliens. Bet he told Ivanka if there's aliens.
But that's the very end of the interview, so let's go back to the beginning. Here is the full video, if you have 20 minutes free and a desire to watch sadness.
WATCH: Triggered hosted by Donald Trump Jr and special guest President Donald Trump!www.youtube.com
Junior is so excited in this interview. It was like he was meeting Daddy for the first time. And in a way, he probably was.
His first question, which he addressed to the "most powerful father in the world," and because he wanted to "show a little bit of humor":
JUNIOR: Which is your favorite Trump child, and why is it Ivanka?
Oh my god.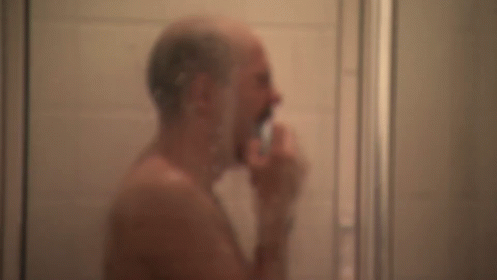 sad arrested development GIFGiphy
Oh my GOD.
That — again, it was to "show a little bit of humor" — was so painful. It almost made us feel sorry for Junior as a human. Almost.
Trump replied that for the purposes of this interview, he would say his favorite was Junior. But we, the viewers, all know what happens after the interview is over.
Junior replied:
JUNIOR: I'm going to remember that, OK? 'Cause that's ... that's ... yeah.
And he made this uncomfortable smile.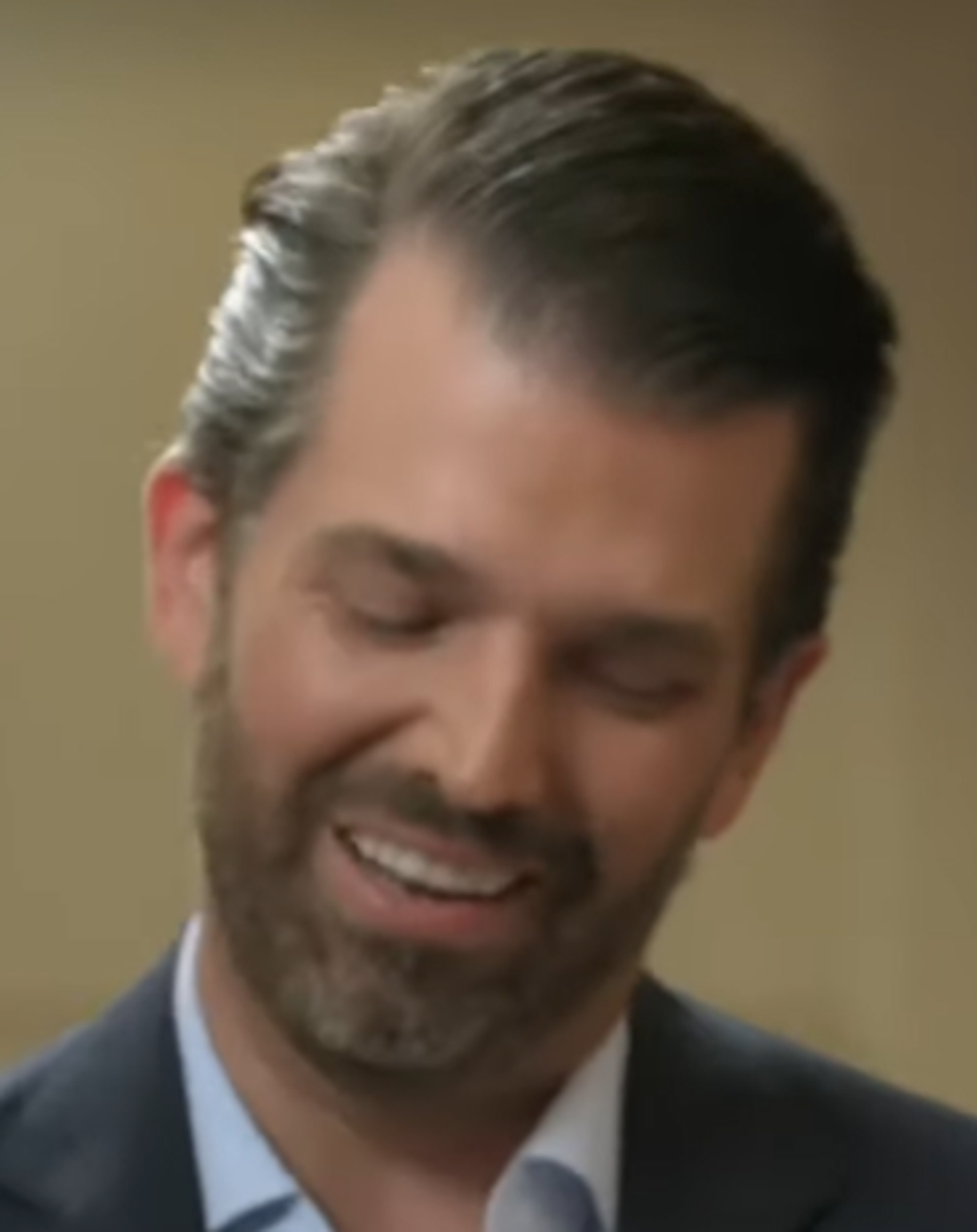 And that set the stage for the rest of it.
They talked about Twitter and they talked about how Drew Brees should have stuck with white supremacy because you have to STAND for the national anthem and the flag, you have to STAND. They talked about why Osama bin Laden "endorsed" Joe Biden — yeah, welcome to a new rightwing conspiracy theory — and Junior gave daddy his Father's Day present, which was a very cool ad about bin Laden endorsing Joe Biden.
Did Daddy like his present, though?
TRUMP: That was a good present.
And Trump looked off to the side like this: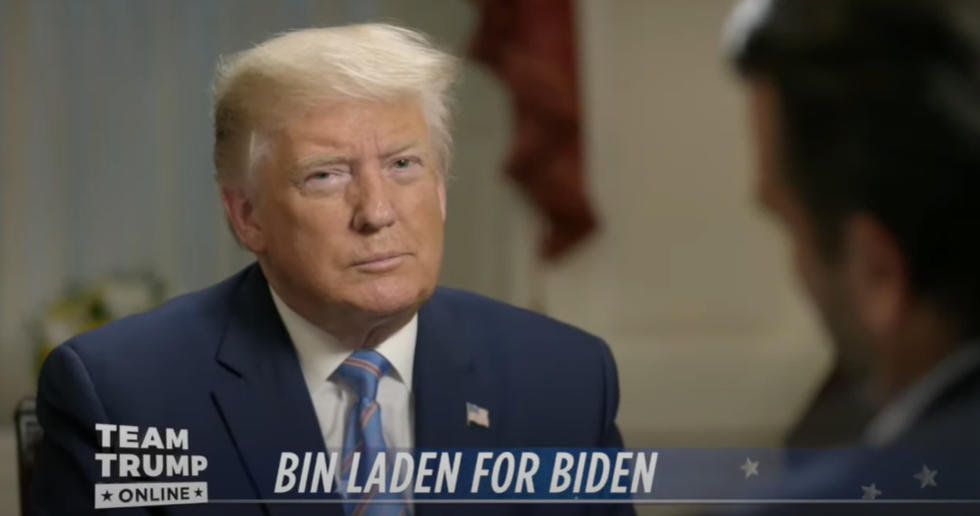 He probably likes the campaign ad Ivanka made him better. :(
Junior asked Daddy which SNL impression of the Trumps is the most accurate, Daddy, Junior or Eric? Trump veered off and talked about how he hosted SNL, and Junior said Daddy was "amazing" when he did that. Trump then said how much he doesn't watch SNL, because it's not funny, and he doesn't watch it, and it's not funny, and he doesn't watch it, and it's not funny.
Junior asked Daddy if he doesn't run for a third term — more of that "showing a little humor!" — what does he want to do afterward? Trump says he will enjoy watching how great America is, because he made it that way again.
Trump said some things about how great Junior has been, how supportive, and the entire time it looked like Junior was trying to stop himself from bursting out in tears: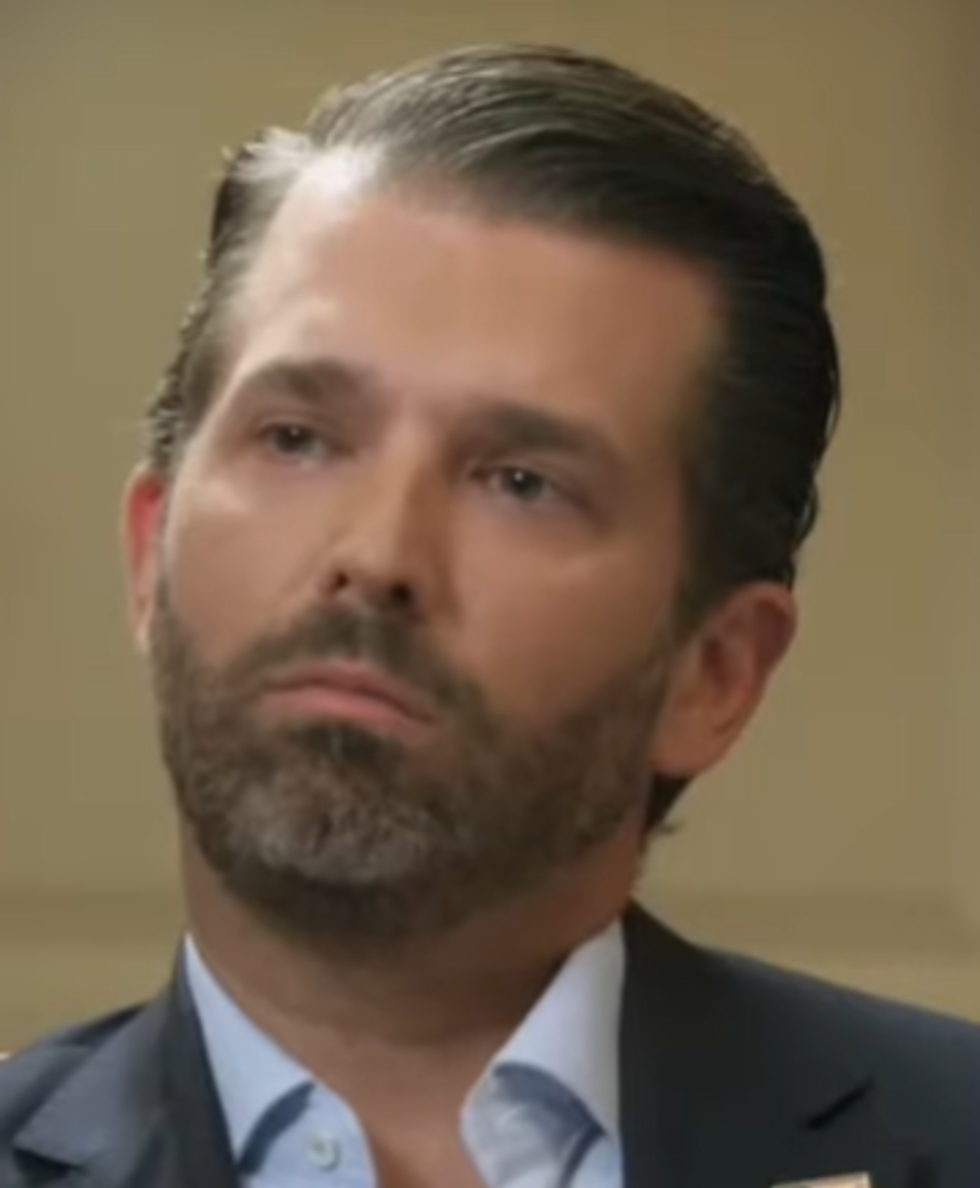 Bless his heart.
A lot of people are talking about this clip:
.@DonaldJTrumpJr to President Trump: "When I look at your accomplishments -- they're incredible." https://t.co/10QHSCWnGN

— The Hill (@The Hill) 1592527620.0
JUNIOR: When I look at your accomplishments, they're incredible!
Oh my god.
IS THERE ANY WAY YOU AREN'T AMAZING, DADDY? DADDY, HOW DID GOD MAKE YOU SO PERFECT? I'M SO GLAD GOD MADE YOU MY DADDY. DADDY, WILL YOU COME TO MY SCHOOL SO EVERYBODY CAN SEE HOW AMAZING MY DADDY IS? LOOK, DADDY, YOU CAN SIT AT MY LUNCH TABLE WITH ME AND MAYBE THEN SOME OTHER KIDS WILL WANT TO EAT LUNCH WITH ME! DADDY?
The rest of the interview was Trump pulling his pud while Junior held back Daddy's hair, it was gross and sad, and now we feel gross and sad.

Oh yeah, and Junior noted that Daddy does not like his beard, and then asked Daddy whose beard is best: Junior's, Ted Cruz's or Rand Paul's? Did Junior get what he wanted here?
TRUMP: Well, I don't like it on you, as I've told you.
And then he said "Rand and Ted look better without it," but would not say Junior had the best beard of all.
TRUMP: In your case, get rid of it.
And Junior laughed and laughed, because Daddy likes it when you laugh at his jokes. Then they talked about IS THERE ALIENS? and Daddy would not promise to tell Junior about the aliens.
That was the end of the official interview. During the little outtakes at the end, Trump seemed to lightly suggest that maybe he should leave now, so Junior could re-ask some of the questions, like the "big anchors" do. You know, when they fuck up.
Did you drink every time Junior craved Daddy's love? RIP you, you should not have done that, you should know never to take double-dares from Wonkette. You are drunk and might be alcohol poisoned whoops OPEN THREAD.
Follow Evan Hurst on Twitter RIGHT HERE, DO IT RIGHT HERE!
Wonkette is fully funded by readers like YOU. If you love Wonkette, WE NEED YOUR LOVE GIFTS TO KEEP US GOING.

Evan Hurst
Evan Hurst is the managing editor of Wonkette, which means he is the boss of you, unless you are Rebecca, who is boss of him. His dog Lula is judging you right now.
Follow him on Twitter RIGHT HERE.