Welcome to Wonkette Happy Hour, With This Week's Special, The Cosmopolitan!
Recipe Hub
July 16, 2021 04:20 PM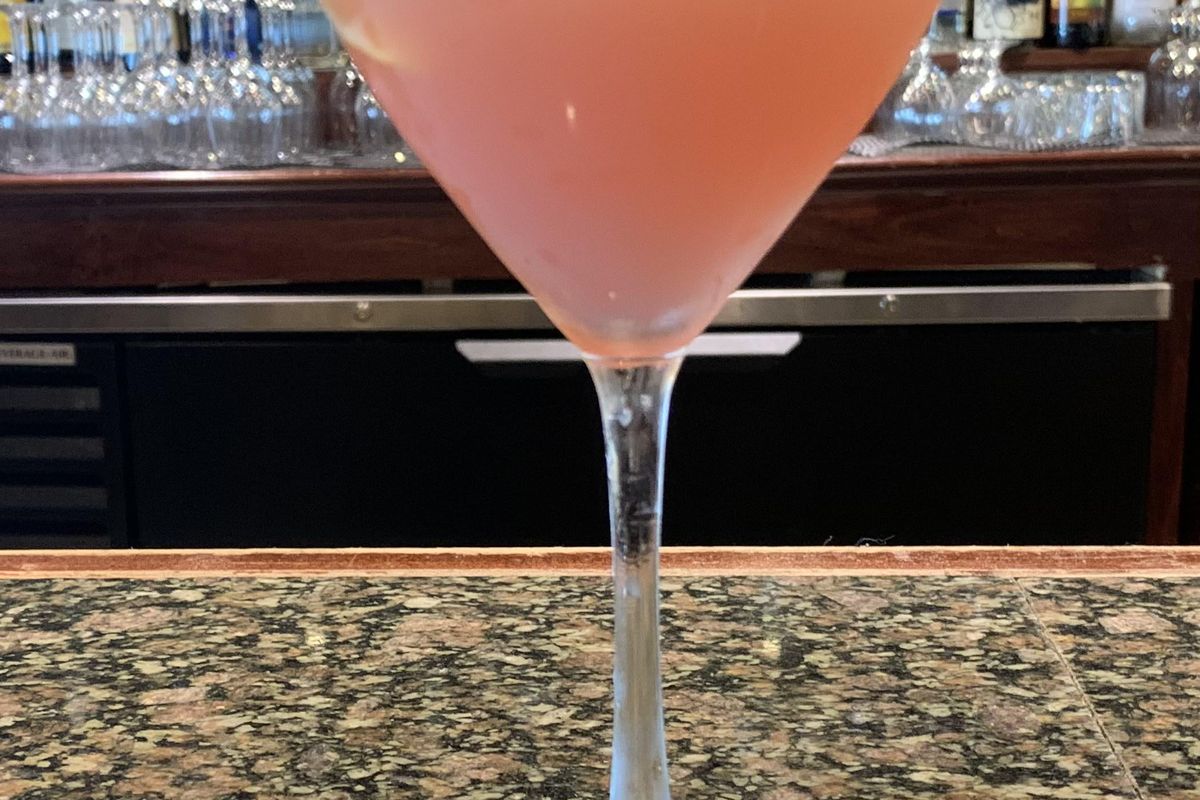 Matthew Hooper
Greetings, Wonketteers! I'm Hooper, your bartender. Let's go with a classic '80s cocktail this time. It's past its prime, but I still pour a lot of tasty Cosmopolitans at the club. Even if you hated "Sex and the City," you'll probably enjoy sipping on this one. Here's the recipe.
---
Classic Cosmopolitan
1 ½ oz. Absolut Citron
½ oz. Cointreau
½ oz. fresh lime juice
2 oz. Ocean Spray cranberry cocktail

Shake and strain into a martini glass. Garnish with a lemon twist.
This is, in all honesty, a very simple recipe, but in its heyday it was the "it" cocktail. Toby Cecchini composed this version at the Odeon in 1988; he poured it for the likes of Andy Warhol and Madonna. For the next decade it was the most glamorous cocktail a woman could drink – and the most empowering, in its own way. You can use this simple little cocktail as a touchstone to talk about women and feminism in the '80s for a very long time. Even the name "Cosmopolitan" suggests urban sophistication in a way "ladies' drinks" like the Pink Squirrel and the Grasshopper don't. A glass of vodka and cranberry juice can carry a lot of baggage, and no small amount of ego. (Last time I checked, Toby Cecchini was still in the business, and will insist very loudly that his recipe is the very best.)
The Cosmo never really went away, although it's not screamingly popular any more. The women I serve it to at the country club probably watched "Sex and the City" religiously when they were younger. Once you get past the baggage and the history, it turns out that a Cosmo is a pretty tasty drink on its own. I've made a point of pouring a little taste for husbands and boyfriends when a woman orders a Cosmo. More often than not, the guys will order one for themselves. In a perfect world, alcohol would have no gender. You drink what you like to taste. Whether it's a "man's drink" or not wouldn't matter. Unfortunately, the only drink that I serve to men and women in equal measure at the bar is White Claw, and… ech.

Okay, enough history and gender politics for the moment. On to the ingredients.

Absolut Citron: The Cosmo was literally written for this vodka in '88. I couldn't call any drink a Cosmopolitan without this liquor front and center. To my surprise, Absolut Citron doesn't use artificial lemon flavor, which is a major plus. If you have the time and really want to get into this, I'd try infusing vodka with lemongrass. The end result won't be the same, but it would definitely be worth trying.

Cointreau: At this point I'm assuming we've still got some left over from the last few recipes. If you don't, triple sec is fine – it's what I serve to my customers. It's important to note that the triple sec is your only sweetener in the drink, so skipping it is going to make a very tart creation.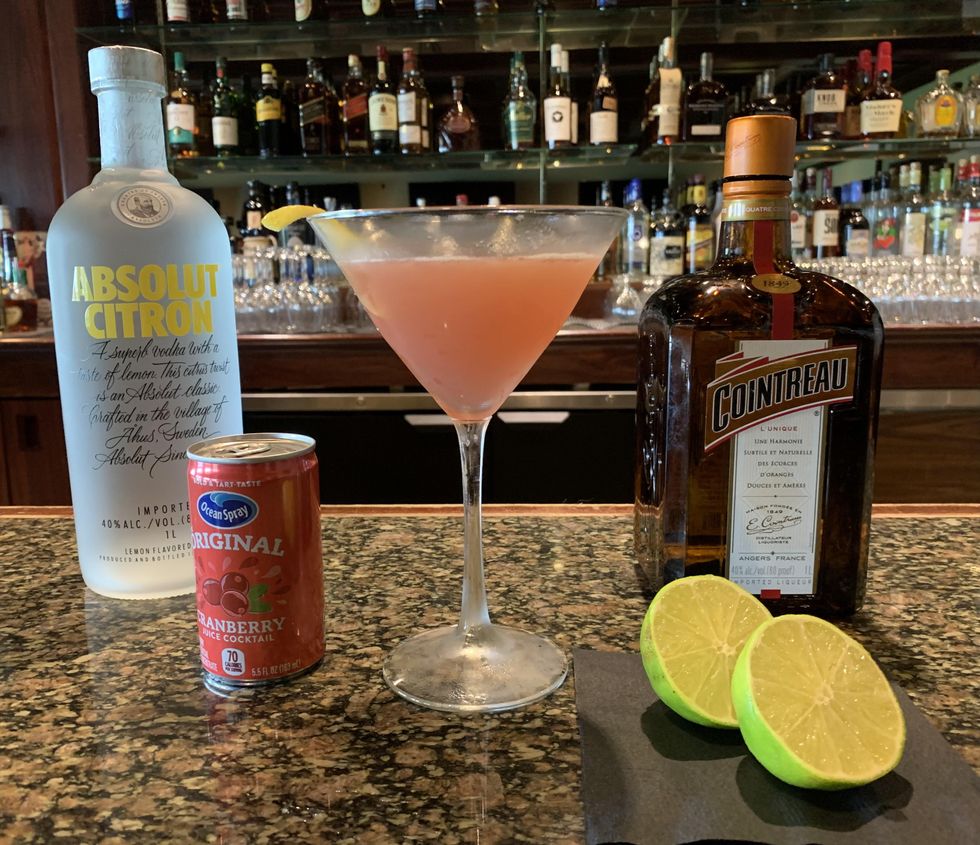 Ingredient shot. The Cosmopolitan disappeared mysteriously shortly after this photo was taken. Matthew Hooper
Fresh lime juice: Normally I use fresh lime to correct the balance on a sweet drink. This time, we're doubling down on the tart citrus of the Cosmo. If you like lime juice (and if you hadn't noticed, I love it), add another ¼ oz.
Ocean Spray Cranberry Cocktail: This is one where I argue with Toby Cecchini. He insists that a really good Cosmo must use this juice — not just cranberry juice, mind you, but the multi-juice combination from Ocean Spray. When I look at the ingredients, I'm dubious. Pear juice and apple juice are abundant. Those are common sweet, cheap fillers in "real juice" products. I'd try Toby's recipe as written, but an organic 100% cranberry juice would be an option to explore. Go a little lighter on this ingredient. A solid Cosmo should be pink, not Day-Glo red.

Lemon twist: A good channel knife is a godsend here. I can transform a lemon wedge into a twist – and I often do at the bar. But it's some fiddly knife work and makes a mess. The right tool makes it easy and leaves the lemon intact for juicing or cooking. Use a hard lemon right out of the fridge for best results.

I am a bit startled — and very pleased — to learn that Absolut has its own recipe for a non-alcoholic Cosmo. It doesn't have the pucker power of the regular Cosmopolitan, but it's definitely tasty in its own right. Don't cheat yourself – serve this in a martini glass. It's just as powerful and elegant as the vodka cocktail.


Baby Cosmopolitan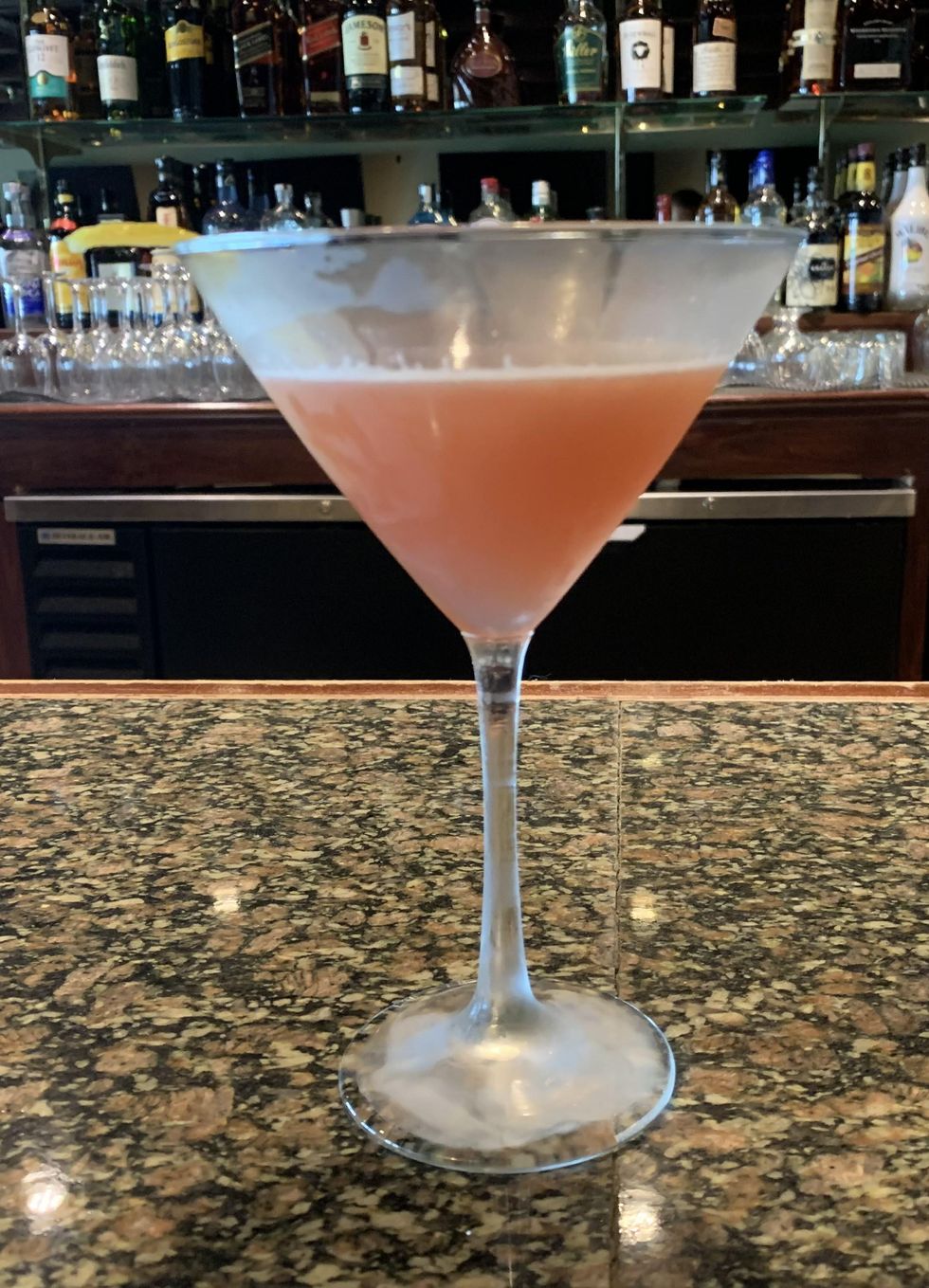 Baby Cosmo. Yeah, it looks identical to the "regular" Cosmo. Useful trick in the right circles. Matthew Hooper
½ oz fresh lime juice
½ oz simple syrup
3 oz. Ocean Spray Cranberry Cocktail
½ oz. grapefruit juice

Shake and strain into a martini glass. Garnish with a lemon twist.
Before I conclude, I've got some great news to share. Starting next month, I'm going to be behind the stick at Tiki Underground in Hudson, Ohio. It's a dream job for me – I love tiki drinks and culture passionately, and I'm looking forward to it like crazy. Feel free to swing by and order a mai tai from me; I promise you'll love it.

In summary and conclusion, drink well, drink often, drink with a friend. And tip your bartender – donate to Wonkette below!

Also, if you want to buy a good martini glass, or a channel knife, or maybe buy a boxed CD set of Sex and the City, please use this link.

OPEN THREAD!
Matthew Hooper
Matthew Hooper, aka Samurai Grog, turned 50 in 2021 and decided to have a midlife crisis by leaving a boring sales and marketing job to tend bar at the local country club. He's never been happier. He's also a fencer, a dad, a husband, and a punk music fan. Overall, he's way cooler than he ever thought he could be when he was 16.