Thousands Of Virginians Newly Insured. Great. Thanks Obama.
News
September 10, 2014 04:09 PM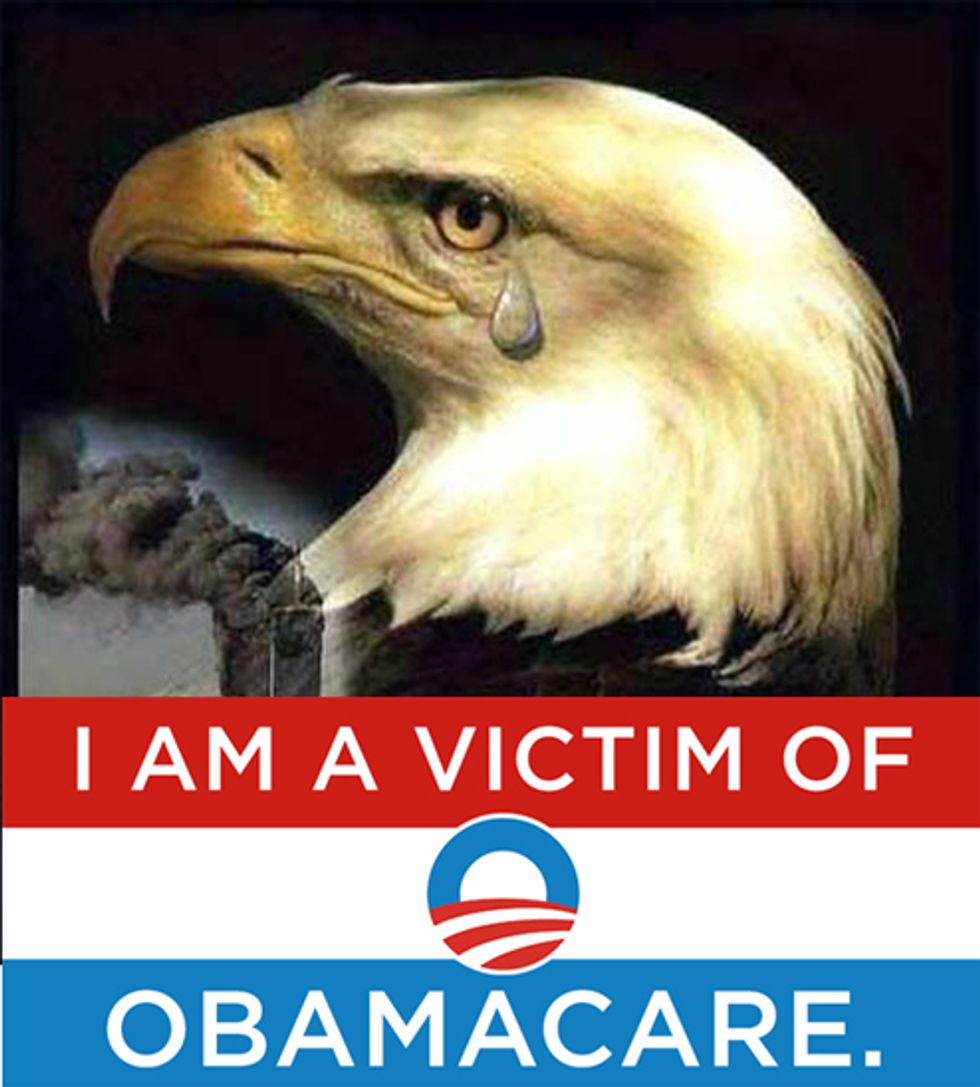 ---
Virginia's Democratic Governor Terry McAuliffe is dragging his once-noble Commonwealth down the perilous path to socialism, using an executive action that provides health coverage to "20,000 people with severe mental illnesses and 5,000 children of low-income state workers." This unconscionable abuse of power will force a staggering six percent of the state's uninsured into a flaming hellscape of accessible medical care.
Not to worry, lovers of freedom. The rest of the 400,000 people in Virginia who have no health insurance still won't be getting any, since Virginia Republicans like it that way. After lining up behind their beloved governor Bob McDonnell (R-Grift City) to fight the Battle of Obamacare, they continued the war under the McAuliffe regime by sabotaging efforts to implement Medicaid expansion in the most Virginia way imaginable: convincing a dirty Democrat in the state Senate to resign by tempting him with a plum appointment to the Tobacco Commission.
Now that Terry has disgraced the previously spotless reputation of the Office of the Governor with this power grab, GOP legislators are grumbling about the need to "return to enacting policies in the manner prescribed by the constitution of Virginia." The gubernatorial witchcraft (or "emergency regulatory actions," if you ask Terry and his goons) that put these 25,000 innocent Virginians in Health Jail will expire at the end of the fiscal year next June, and the Republicans will be waiting there to set them free. Hold on, low-income kids! The GOP's coming to save you from those mean doctors!
Virginians, be grateful that conservatives are looking out for you, standing strong against the economic and social benefits of a healthier population. Without them, Terry McAuliffe would be free to let just anyone patronize a hospital! Sic semper tyrannis!
[ New York Times / Washington Post / Richmond Times-Dispatch ]
You can follow Beth on Twitter. She is Virginia-adjacent.