We're Liveblogging US Vs Germany In Your AM Happy Links!
News
June 26, 2014 01:17 PM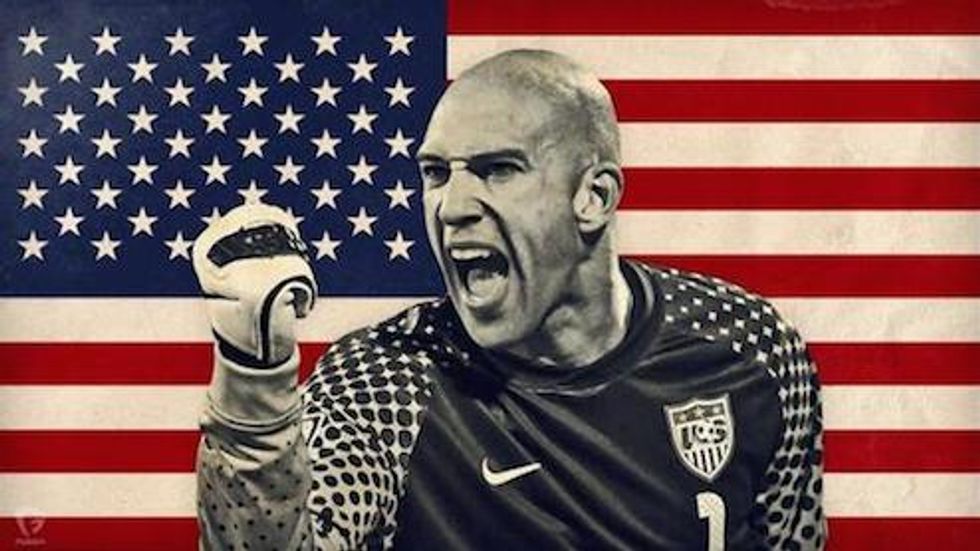 GOOOOOAAAAAAAL! This is a thing Spanish-speaking commentator gents will say on the teevee today, hopefully when the US scores a million bajillion points against Germany. We've got a whole lotta fun goin' on atHappy Nice Time People!
---
We're liveblogging the USA Vs Germany foreignball soccer match right until it's over!
We analyzed the ways in which today's match will piss off Dead Hitler and Alive Ann Coulter. (She hates soccer because it is played by immigrants. Seriously.)
We got some helpful pro-party, anti-rapey tips from Jon Stewart.
We helped a lady who hates her soul-sucking sister-in-law.
Enjoy your lunch or whatever it is you're doing! And keep reading Happy Nice Time People!