What Happens Next Time We're Attacked?
News
April 20, 2013 05:25 PM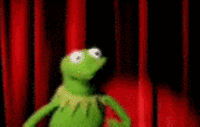 Four days after the bombing of the Boston marathon and 22 hours after a police officer was killed on the M.I.T. campus, one of the suspects is dead and the other is hospitalized and in some sort of detention that does not involve Miranda rights. A communal breath is taken, after the closest a nation can get to autoerotic asphyxiation.
---
It was an effort that monopolized every resource within reach: Untold scores of law enforcement officials descended upon Watertown. Helicopters were flapping all over the place. Boston closed its subway, bus routes, commuter rail services, and ferries. The Red Sox didn't play. The Bruins didn't play.
All of this was caused by two men, one who died Thursday night and one, a 19-year-old with at least one bullet wound, who spent a day running around bleeding everywhere and hiding in boats. They shut down a city, flummoxed the media, and got the cops to show off every crazy paramilitary gadget in the catalog. One can't help but wonder: What the hell are we going to do when this happens again?
Here is a partial list of the agencies that were involved in Friday's manhunt: the Boston PD, the Watertown PD, the ATF, MIT Police, the New Bedford PD, the FAA, the Massachusetts State Police, the FBI (and its Gang Task Force), the UMass Dartmouth Department of Public Safety, the State Committee for National Security of Kyrgyzstan, the Connecticut State Police, the State Department's Bureau of Diplomatic Security, the MBTA Transit Police, and the Cape Cod Regional Law Enforcement Council SWAT Team, all somehow working together on what was essentially a dragnet fishing for an injured, hungry, dehydrated, sleep-deprived teenager who had recently run over his own brother with a car.
Last night, Obama said the suspects "failed because the people of Boston refuse to be intimidated. They failed because as Americans, we refuse to be terrorized." Intimidated? Terrorized? We called in every flak jacket north of Guadalajara, told 3 million people to lock their doors and never answer them, then grabbed the only living suspect and did everything possible to keep him from understanding his constitutional rights. We shit our pants.
And next time, maybe, the guys doing it won't be lame rookies chucking exploding crock pots.
Let's face it — since Sept. 11, we've been dealing mostly with second-string terrorists, the kind who know how to play the game, but probably aren't going to get to make out with the cheerleaders afterward. There was that guy who set his johnson on fire trying to light his underwear bomb, the guy who got his ass kicked on a flight after trying to light his shoe bombin his seat, that jerk-off who killed six Sikhs because he didn't like Muslims, and now, allegedly or whatever, these two brothers, who cops say had guns and bombs and cars and training and huge crowds of people and still couldn't do even half as much damage as scrawny Adam Lanza. Say what you will about the 9/11 hijackers, but they were good at their fuckin' jobs.
What if there are 19 (20, whatever) more people, somewhere, who can get their shit together for another coordinated attack? If two college drop-outs could take on all of Boston with a 50-percent survival rate, 19 people could take New York, LA, Chicago, Houston, Philly, Dallas, and Detroit, no problem — Anderson Cooper would have a coronary, the LAPD would shoot more old ladies, Reddit would close up shop and go home, the New York Post would report Cat Stevens had founded a fundamentalist theocracy on the Moon, and Joe Arpaio would start burning Mexicans at the stake, just in case.
If things were handled like they were yesterday, 19 people and 25 pressure cookers could lock 10 percent of the country's population in their homes and show the other 90 percent just how many Army-surplus tanks police have been allowed to buy. Do we do this whole show every time there's someone on the run from police? Or do we become more like Israel: "Terrorism happens. Fuck it."
On the other hand, those guys did have unexploded bombs all over the place, and it would have been pretty lame if crowds of people had been allowed to get blowed up by them.
So whatever. Good job, BPD. Hope you're still recovering from the sexings your old ladies and men threw at you last night.