What's That Bobby Jindal Doing? Oh, Just Riding His Helicopter To Millions Of Churches
News
September 02, 2009 09:15 AM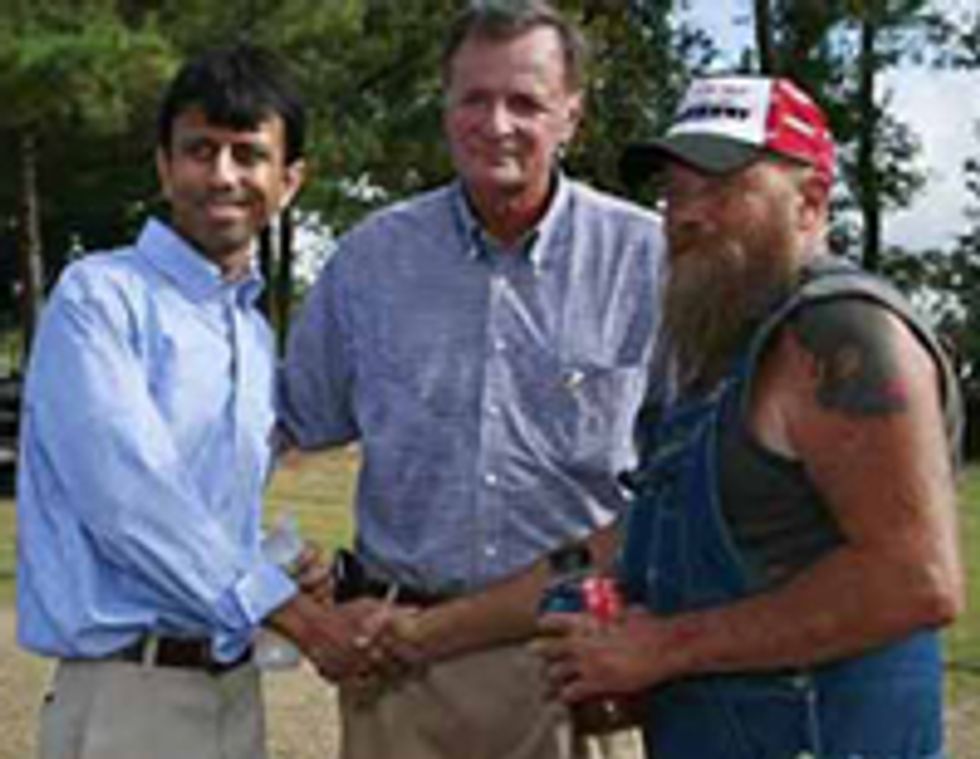 Mexican-ish Lousiana Governor Bobby Jindal loves old Jesus so much. We know this.One time, in college, he more or less raped "saved" a lady from the terrible devil-goblins inhabiting her body, with Jesus' Magic! Anyway, he's been doing some other weird thing recently: "In May, June and July, there was rarely a Sunday when the governor didn't board a taxpayer-funded helicopter to attend church services in far-flung parts of the state. He traveled by helicopter to churches less frequently in March and April." He's not just going to these places to steal from the collection plates, either: he's... preaching? About Paris Hilton? According to an Internet video? Come again? Let's just let a blockquote do the work here...
---
The Governor's Office refuses to disclose to the media ahead of time where Jindal will attend services. But a video posted on the Internet last year gives a glimpse into the Catholic governor's visits to Protestant churches in North Louisiana.

In the video, Jindal addresses a congregation identified as New Chapel Hill Baptist Church on a stage decorated to look like a beach with a surfboard and Adirondack style chairs. The governor opens with a few quips from the campaign trail, including a riff about popular culture and Paris Hilton. He relates a story about military heroes before talking about his conversion to Christianity.

Jindal said it was a video about Christ's death that spoke to him.

"It just hit me. How arrogant to do anything but to get on my knees and worship him. It was as simple as that," he said.
...
Wait, what the fuck is going on?
Governor's Sunday helicopter travels have come at taxpayers' expense [WBRZ]