​White House Sends Its Regrets, EU Ambassador Will Not Testify Today On Trump's Ukraine Shakedown Scheme
Impeachment
October 08, 2019 11:39 AM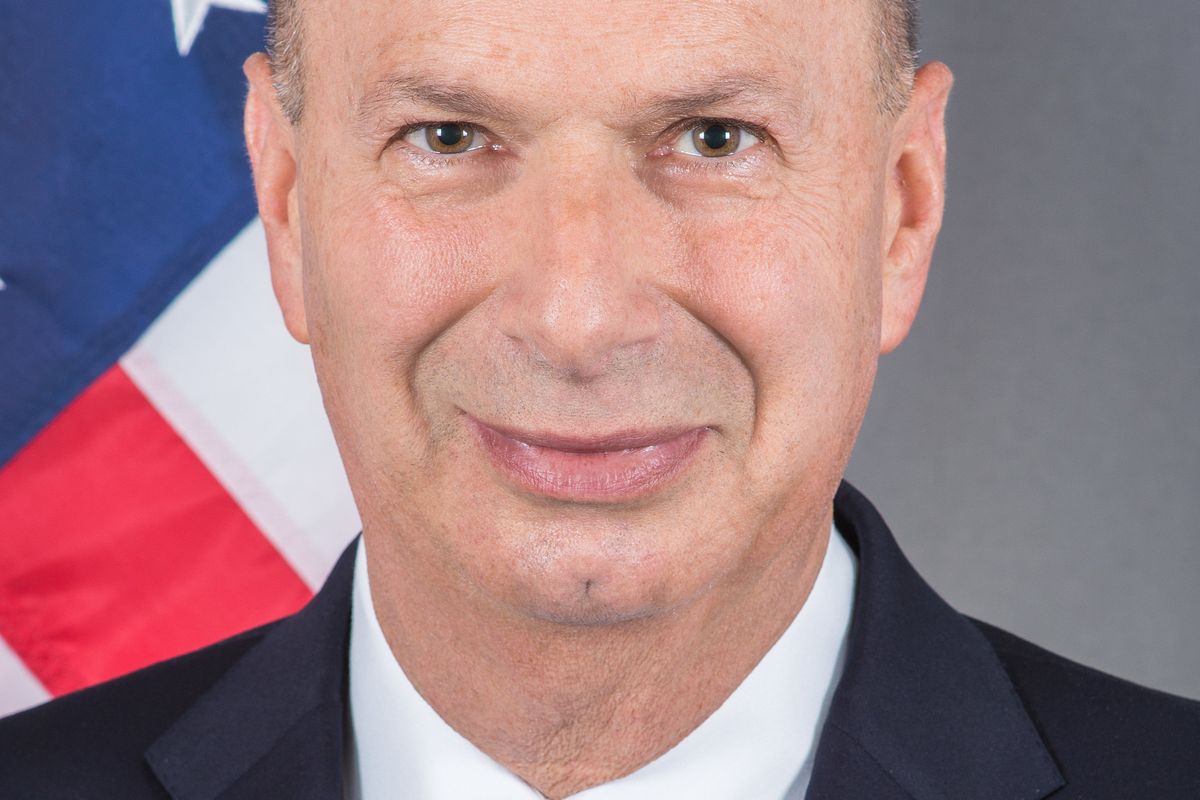 It's one thing to blow off a congressional request for documents. It's quite another to receive a subpoena and tell Congress to get bent. And we are rapidly reaching the end of Congress's polite requests for information in this impeachment inquiry. Which means we're about to see what happens when the rubber meets the road and Adam Schiff channels his inner Oprah. YOU GET A SUBPOENA! AND YOU GET A SUBPOENA! AND YOU ...
This morning, the State Department ordered EU Ambassador Gordon Sondland not to appear for scheduled testimony before the three House committees leading the impeachment investigation. Sondland is the one quoted in texts with US Special Representative for Ukraine Kurt Volker saying "I think POTUS really wants the deliverable," followed by "no quid pro quo," and then "call me." The man knows exactly what went down between Trump and Ukraine, and he needs to spill it. Oh, look, here's Donald Trump making sure to leave his fingerprints on any obstruction of justice charge.
Yes, that is exactly how subpoenas work. If you think the tribunal issuing them is BIASSSSS, you just ignore them. You bet!
---
In a press statement, Sondland said he was "profoundly disappointed" not to be able to appear voluntarily after flying in from Brussels, that he "believes strongly that he acted at all times in the best interests of the United States," and that he "stands ready to testify on short notice, whenever he is permitted to appear." It's not clear if he would defy a congressional subpoena, but his public statement strongly implies otherwise. Moreover, the fact that he's represented by highly respected white collar attorney Robert Luskin -- as opposed to some Fox flunky or member of the GOP farm league at Jones Day -- suggests that Sondland is taking this pretty seriously. (And, as a Jew, I can vouch that this man did not fly to DC just to blow off his testimony hours before Yom Kippur, which starts at sundown this evening.)
When he failed to show up this morning, Adam Schiff held a press conference to say that blocking witnesses would result in additional impeachment charges for obstruction of Congress. He also claims that Sondland has texts and emails on his personal device -- LOCK HIM UP! -- which the State Department is withholding from Congress.
Chairman Schiff on the State Dept. barring key witness Gordon Sondland from testifying: "The failure to produce thi… https://t.co/OrV4kVruuq

— Kyle Griffin (@Kyle Griffin) 1570542612.0
We were led to believe that failure to communicate on a secure device was a capital offense! Hmmmmm.
Yesterday, Deputy Assistant Secretary of State for Europe and Eurasia George Kent failed to appear before the committees as requested. And it's a safe bet that Mike Pompeo will do his darnedest to make sure former Ambassador to Ukraine Marie Yovanovitch will be a no-show next Friday when she's scheduled to appear. Yovanovitch was pushed out by Rudy Giuliani and his Ukrainian-American co-conspirators Lev Parnas and Igor Fruman as they tried to frame Joe Biden while grabbing a piece of the natural gas import action last spring. Safe bet she has quite a bit to share with the House impeachment investigation!
And speaking of those Ukrainian-American chucklefucks, guess who else is blowing off Congress!
Comic Sans, Attorney at Law, is BACK, baby. In an October 3 letter Dowd -- Donald Trump's former lawyer -- says his clients will not be complying with HPSCI's -- the House Permanent Select Committee on Intelligence -- request for documents and testimony, describing it as "overly broad and unduly burdensome" and saying that clearly "the Democratic Committee members' intent is to harass, intimidate, and embarrass my clients." Whiiiiiiiine!
He also seems intent upon muddying up any claim of attorney-client privilege, saying that Rudy Giuliani represented the chucklefucks in their natural gas ventures, and also the chucklefucks had a sideline where they "assisted Mr. Giuliani in connection with his representation of President Trump" at the same time they "assisted Joseph diGenova and Victoria Toensing in their law practice." They're soldiers of fortune AND paralegals! So, sadly, everything they ever worked on is covered by attorney-client privilege. It's been a while since we sat for the professional ethics exam, but might could be some conflicts of interest here!
Dowd closes with an admonition to HPSCI that "your charter should be amended to exhibit some semblance of due process, fairness, justice and common decency." Which is BIG TALK for a guy writing in Comic Sans who misspelled his own client's name twice -- and not even in the same way! -- in the space of a two-page letter.
But Rudy Giuliani is a THOUGHT LEADER. Particularly if that thought is HOW CAN I BE THE CRAZIEST SUMBITCH IN THE ROOM. Rudy has already received a subpoena from the House, and he's still mulling over whether he'll be complying.
"I have a real question about whether I should recognize their legitimacy," he told the Daily Beast. "I think they are totally illegitimate ... I'm going to go in front of a committee with a chairman who is a liar." Yep, that's exactly how subpoenas work. You decide if you like the tribunal issuing it, and then you decide whether to comply. Just ask Chelsea Manning!
Hey, remember when the "Security Dems" penned that op-ed announcing their support for an impeachment inquiry and calling for Congress to use its inherent contempt powers to start levying fines against people who defy lawful subpoenas?
JUST DO IT! Oprah is rooting for you.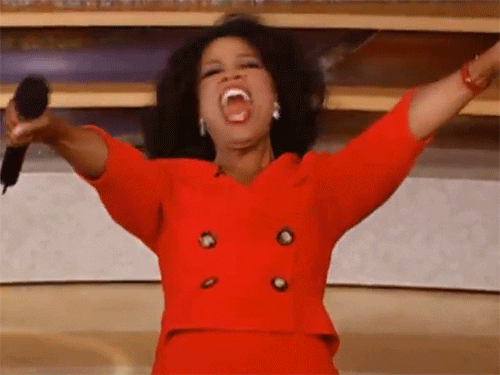 Giphy
Follow Liz (AKA your FDF) on Twitter!
Please click here to help your Wonkette keep keepin' an eye on these grifty sumbitches!
Liz Dye
Liz Dye lives in Baltimore with her wonderful husband and a houseful of teenagers. When she isn't being mad about a thing on the internet, she's hiding in plain sight in the carpool line. She's the one wearing yoga pants glaring at her phone.