Who Is History's Most Loathsome Cable News Regular?
News
July 04, 2010 09:33 PM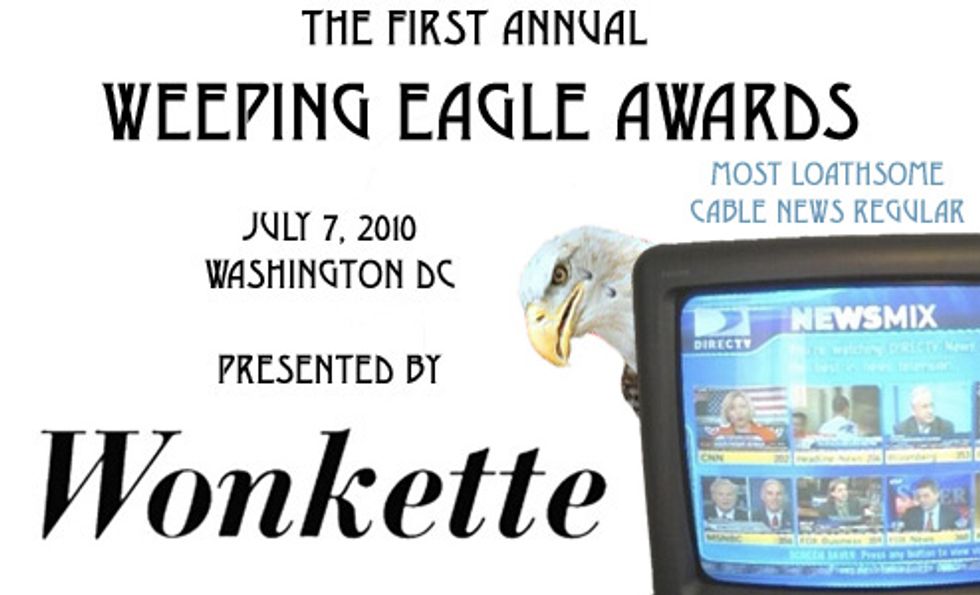 How much do you like American Cable News? Not at all? Well, you're probably not even very American. Because part of being born on the Fourth of July -- as all of us were, unless we were slaves or women or whatever -- is loving television. It's right there under that ink blot or cum stain or whatever it is, on the Declaration of Independence! So let's honor television's most awful cable-news regular panelists/guests/idiots, and then vote against them, for freedom, just like Thomas Jefferson would want.
---
(And did you vote in the first and second categories of the 2010 Weeping Eagles, for Worst Washington Post Op-Idiot and Most Awful Political Twitterer Person? You forgot? Well please go do that now, thank you.)
[poll id="8"]