Who Is Really The Hottest Media Type In D.C.?
News
August 13, 2008 06:07 PM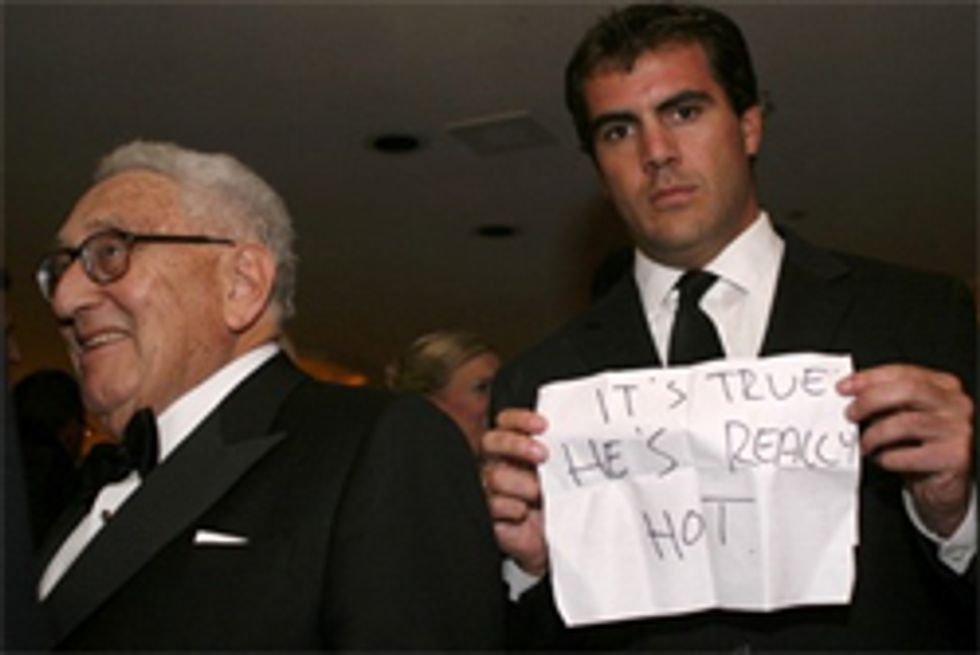 Local media insider blog FishbowlDC for the past few weeks has been holding its annual "Hottest Media Types" competition and yesterday, after 512 nominations, intense voting, you name it, they announced the winners. And WOW, we knew the Washington press crowd wasn't exactly a model shoot, but... seriously? Has it always been this bad? For what it's worth, we think it's a crime that a certain someone didn't make the cut. He's a known slut, and he happens to be the editor of FishbowlDC itself: Patrick Gavin, seen here mocking poor old Henry Kissinger in a Wonkette archive photo. Gavin is always drunk and unprofessional and we have more photographic proof of this that we've been using as blackmail for months. Well, he stopped paying us a week ago, so here goes.
---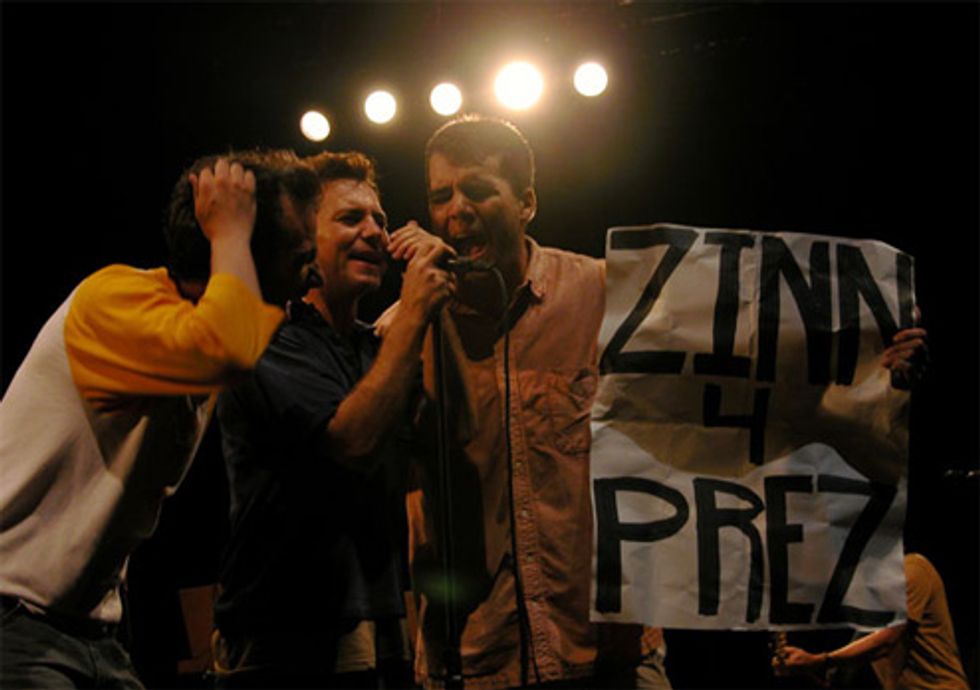 That's Patrick Gavin on the right, next to Pearl Jam's Eddie Vedder. Gavin is holding a sign urging liberal writer Howard Zinn to become president, at the Pearl Jam concert. Who knows? Gavin's career is over.
Hottest Media Types Winners [Fishbowl DC]