Who Wore The Sunday Shows Worse? Santorum, Franklin Graham, Or Megs McCain?
News
April 16, 2018 11:30 AM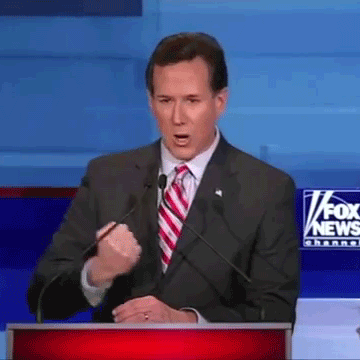 Did you watch the Sunday shows? No? Then you probably weren't getting Danger Pay to do so. Let's relive (or live for the first time!) the dumbest things that happened when people stopped being polite and started being Rick Santorum.
---
Our first entry comes from former senator and presidential candidate and current CNN Trump Sock Puppet Contributor on CNN'S STATE OF THE UNION:
How Santorum can call ANYONE a narcissist while defending the actual personification of narcissism is beyond understanding. But then again, Santorum has always had a way with words.
Our next entry comes from "Reverend" Franklin Graham, further proof that success is attainable as long as you have one key ingredient: Nepotism. In this whole FOX AND FRIENDS (Sunday B-Team) interview, we see Graham give many thanks for our godly president who was anointed by God. From how much Trump understands prayer (1:53) to how the president is "unashamed" of his "faith" (3:30) to how he supports and prays for Trump BECAUSE he is the President:
Of course, this conviction of faith only applies to the president when he's Trump:
And it only sets in two years AFTER he and his late father prayed for then President Obama:
These people are astounding.
On This Week with George Stephanopoulos, Press Secretary Sarah Huckabee Sanders interjected her own thought on former FBI director James Comey. When she said Comey "lied" to Congress, she pivoted back to his handling of the Hillary Clinton investigation (??!!). And with Kellyanne Conway on your teevee RIGHT NOW talking about how Comey "swung an election," we are thinking the ladies don't have a lot to work with here.
The president has his own thoughts on the subject as well.
The big questions in Comey's badly reviewed book aren't answered like, how come he gave up Classified Information (jail), why did he lie to Congress (jail), why did the DNC refuse to give Server to the FBI (why didn't they TAKE it), why the phony memos, McCabe's $700,000 & more?

— Donald J. Trump (@realDonaldTrump) April 15, 2018
Speaking of dumb and nepotism, let us end on Meghan McCain, daughter of Arizona Senator John McCain and cohost of The View. On This Week's panel discussion, she continued her lamentation for the retirement of Speaker of the House Paul Ryan.
MCCAIN: I will say when you're talking about people like Paul Ryan, though, the vilification of Paul Ryan fascinates me, because it happened for such a long period of time. He was someone who was going to throw grandmothers over the cliff. During the 2012 election, people were saying things like he would take away women's birth control. And when you vilify a man like Paul Ryan, you can't deny that it led to the rise of President Trump, because I think a lot of voters looked at this and said if this nice Wisconsin Jack Kemp conservative is just trying to do good things on Capitol Hill, if he is the enemy and he's awful, then we'll send in a guy like President Trump.
But to leave on a positive note, here is Matthew Dowd -- who worked in George W. Bush's White House and used to be a conservative, we swear -- quickly responding to McCain's revisionist view of Paul Ryan by outlining who Paul Ryan really is:
DOWD: But that's Paul Ryan's -- Paul Ryan's history. And I have some familiarity with Paul Ryan's history, him having been in Congress while Bush was president, has been a fluctuating thing.

Paul Ryan was a compassionate conservative when George Bush was president. The Tea Party then started taking office, he shifted towards the Tea Party, then when he didn't think President Trump, or then candidate Trump was going to win, he attacked President -- candidate Trump. President Trump wins, he enables President Trump in the course of the presidency.

So, Paul Ryan really actually to my view has been revealed -- Donald Trump has corrupted Paul Ryan, Paul Ryan has been revealed for who he is, which is he -- he's a company guy. He does whatever power wants.
Also the pope hates him, Matthew Dowd forgot to say.
Watch the video below for the full exchange.
See you all next Sunday and enjoy the rest of the week! Unless we enter WW3. In that case, hope you have your rations! At least we have a solid bracket….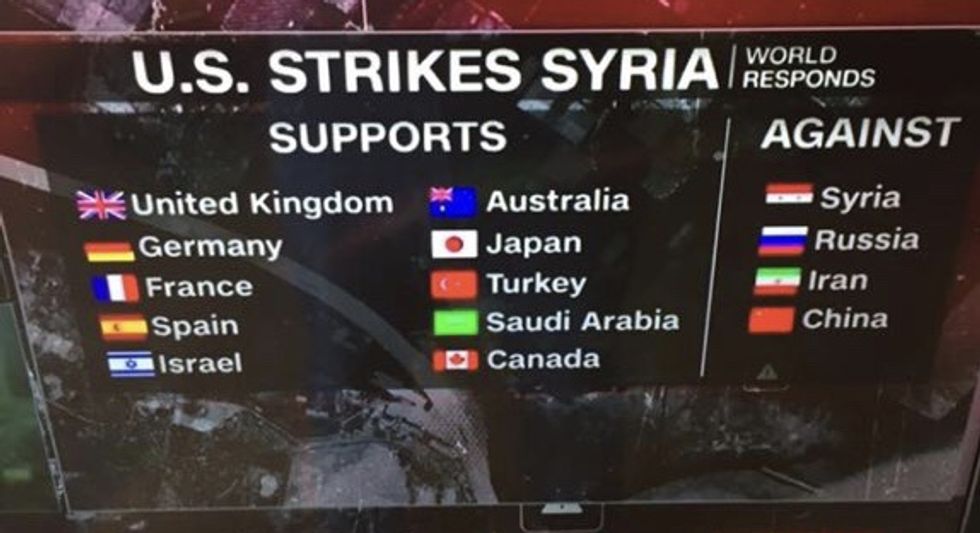 Wonkette is ad-free and paid for SOLELY by you! Help us pay all the new writers AND MORE!
Michael Mora
Your friendly neighborhood Puerto Rican Political Freelance Writer for @wonkette. Pop Culture observer, Amateur Movie reviewer & Comics fan. Former Active Duty Marine. All opinions are mine only.