Why Is Weird Bill Clinton Still So Paranoid?
News
September 28, 2009 09:46 AM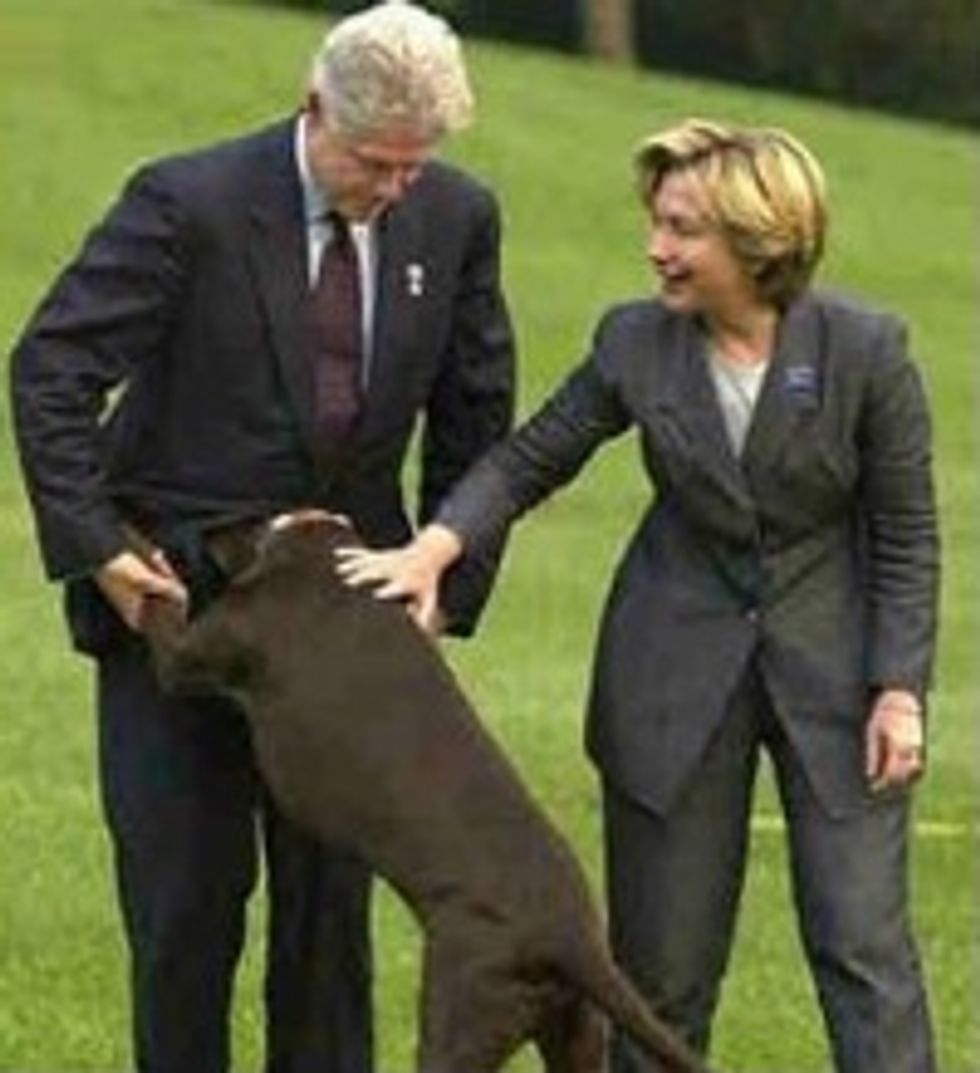 Haha Bill Clinton, who even is this guy? Not that you would evenknow this by reading the corrosive falsehoods spread by the so-called media, but back in the 90s, he was the victim survivor of a "vast right-wing conspiracy," a phrase he and his wife cold made up that quickly became one of the Clintons' buzzy catchphrases. And Bill Clinton's vast right-wing conspiracy, or BCVRWC as it is known in the BCVRWC secret dungeon planning control chamber, is as sinister and formidable as ever! Its henchmen are everywhere, and they continue to accuse Barack Obama of murdering Vince Foster. Clinton will simply not stand for this!
---
See, individuals are saying untrue things about the President! Well, isn't this is the crucial evidence of a vast conspiracy that THEY don't want you to notice, asked David Gregory in bad faith. Clinton's like:
"Oh, you bet. Sure it is. It's not as strong as it was, because America's changed demographically, but it's as virulent as it was."

"I mean, they're saying things about him [Obama] — you know, it's like when they accused me of murder and all that stuff they did," Clinton said, in an apparent reference to conspiracy theories surrounding the suicide of White House deputy counsel Vince Foster.
Bill Clinton will not rest until people are PROHIBITED to stop saying untrue things about the President. This is called "Fascism," and one can only assume Clinton is disappointed he is not responsible for this zeitgeisty neologism as well.
[CNN]