Wife of Adulterous WI Senator/Union Breaker Joins Recall Against Him
News
March 14, 2011 12:00 PM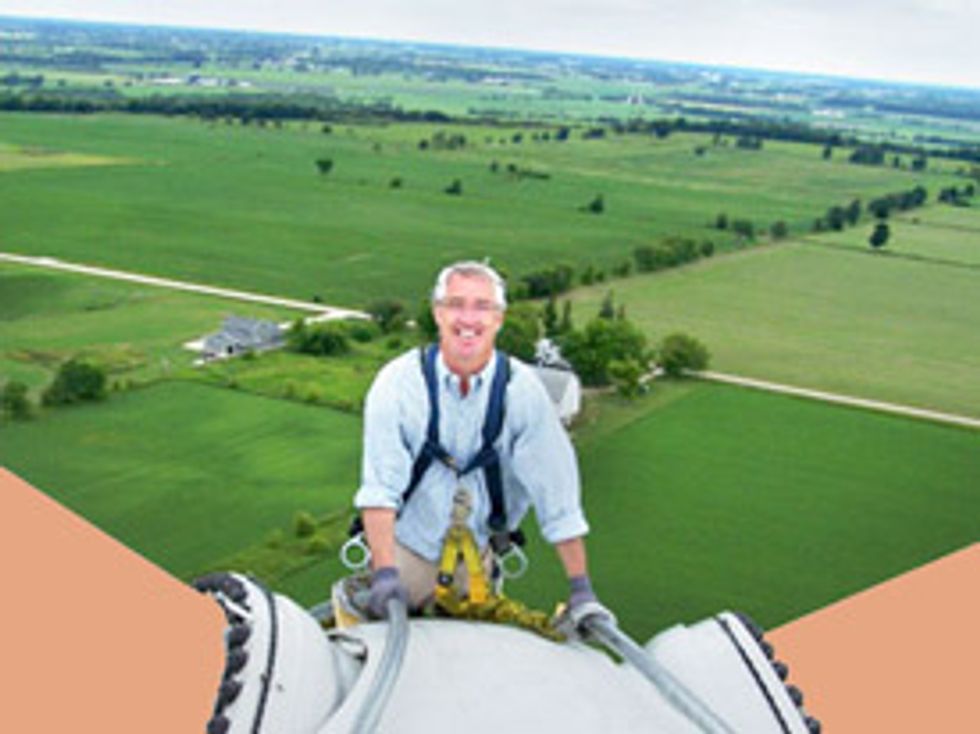 One of Scott Walker's top orcs in the union-busting thuggery, Republican Randy Hopper, was thrown out by his wife and is nowshacked up in Madison with a 25-year-old right-wing lobbyist who (of course) formerly worked with Hopper as a legislative aide (writing law for Hopper's corporate backers). And now Hopper's wife has joined the recall campaign against him -- not because of his politics, which she probably agrees with, but because he's a jerkwad in his personal life, too.
---
[T]he conservative Republican's much-younger new flame is currently employed as a lobbyist for right-wing advocacy group Persuasion Partners, Inc., but was previously a state senate staffer who worked on the Senate Economic Development Committee alongside Mr. Hopper. Her bio has been scrubbed from the Persuasion Partners' website, but a screen-grab is available here.

Sen. Hopper has worked closely with Wisconsin Governor Scott Walker to implement the state's new anti-labor laws and enact policies favorable to the interests of big business. Like Walker, Hopper is one of the Republican politiciansnamed in a massive recall effort spearheaded by Wisconsin Democrats.
Randy Hopper also supports the raping of children, as long as a Catholic priest is the one raping the child:
It was State Senator Hopper who arranged for the controversial testimony of businessman and Catholic Right ally, now U.S. Senator Ron Johnson (R-WI), opposing the Child Victims Act.

The bill, which would have extended the statute of limitations for victims of child sex abuse to file lawsuits against their attackers, was vigorously opposed by the Catholic Church and the insurance industry. Milwaukee Journal-Sentinel columnist Daniel Bice fingered Hopper as the recruiter who persuaded Johnson to help kill the bill.
Gross, somebody "fingered Hopper." (Hopper's priest?)