WILD CARD! Get Weird With 'Trump: The Movie' Now And Thank Us Later
Culture
September 16, 2017 11:30 AM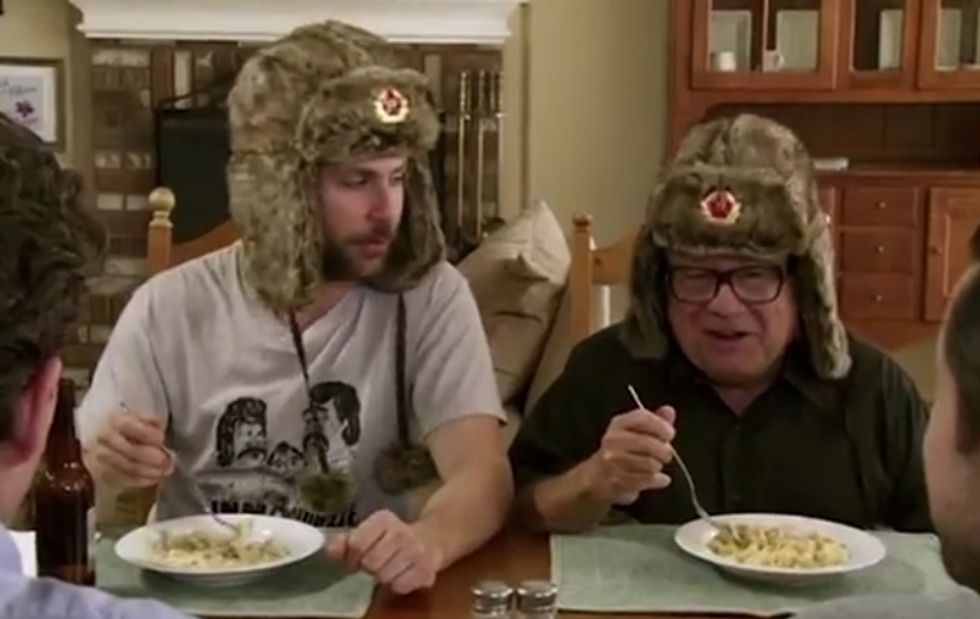 It is Saturday! And we found you a nice thing! We really, really like every second of this mashup of clips from the situation comedy program "It's Often Nice Weather in Hot L Baltimore" into a notional production called Trump: The Movie, so maybe we'll finally take the plunge and binge-watch the teevee show, too.
---
Also, even though we only worked three days this week, we are exhausted. When does the bloggers' class action suit against Donald Trump for overtime and mental cruelty and making us do all the Charlie work get rolling?
Pay the troll toll! Click here to keep the servers running, pay our salaries, and buy us sweet, sweet booze.
[YouTube]