Wind Farms, Wetlands, And All The Tentacle Porn Your Weekly Sci-Blog Can Hold
News
March 29, 2013 12:25 PM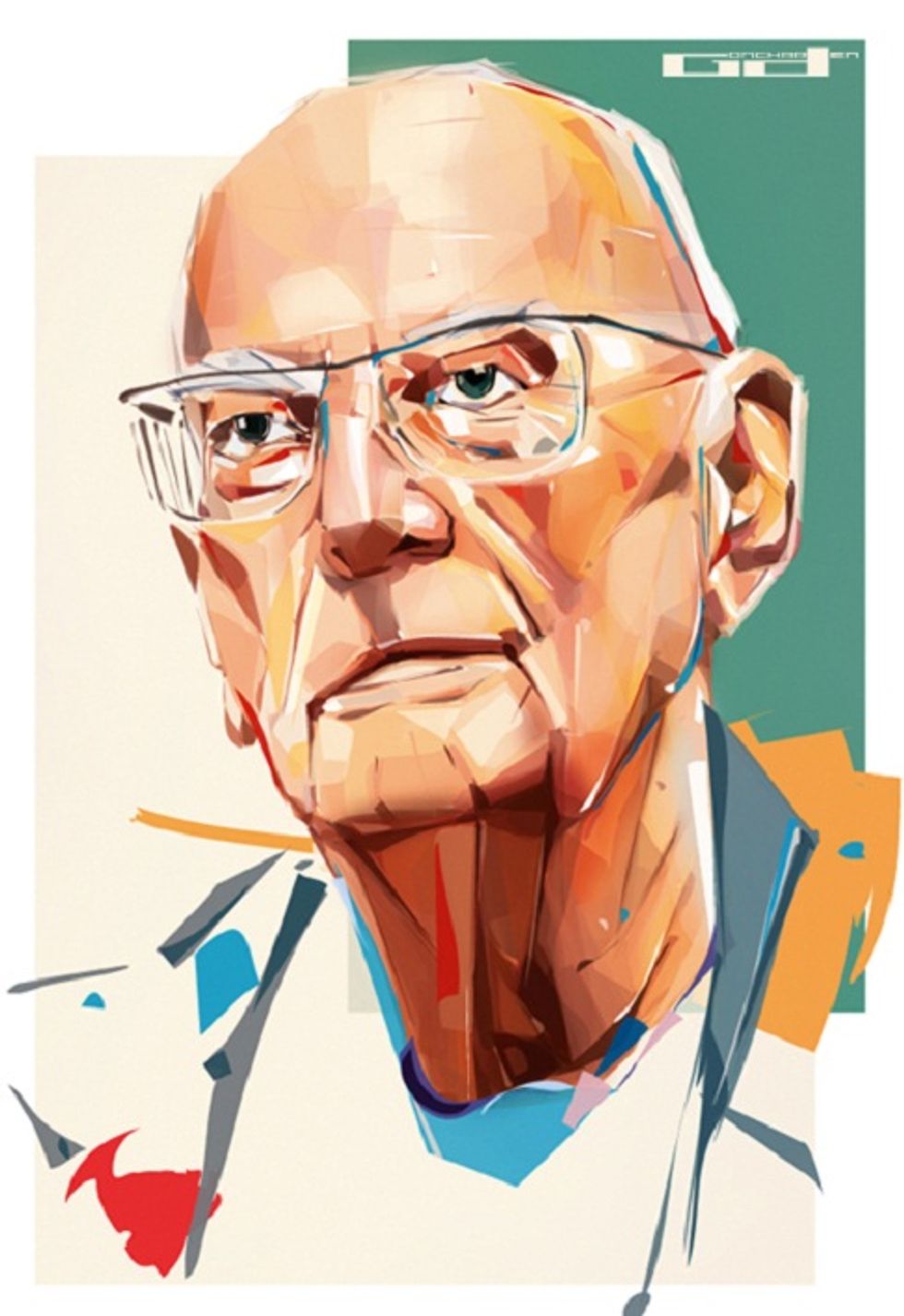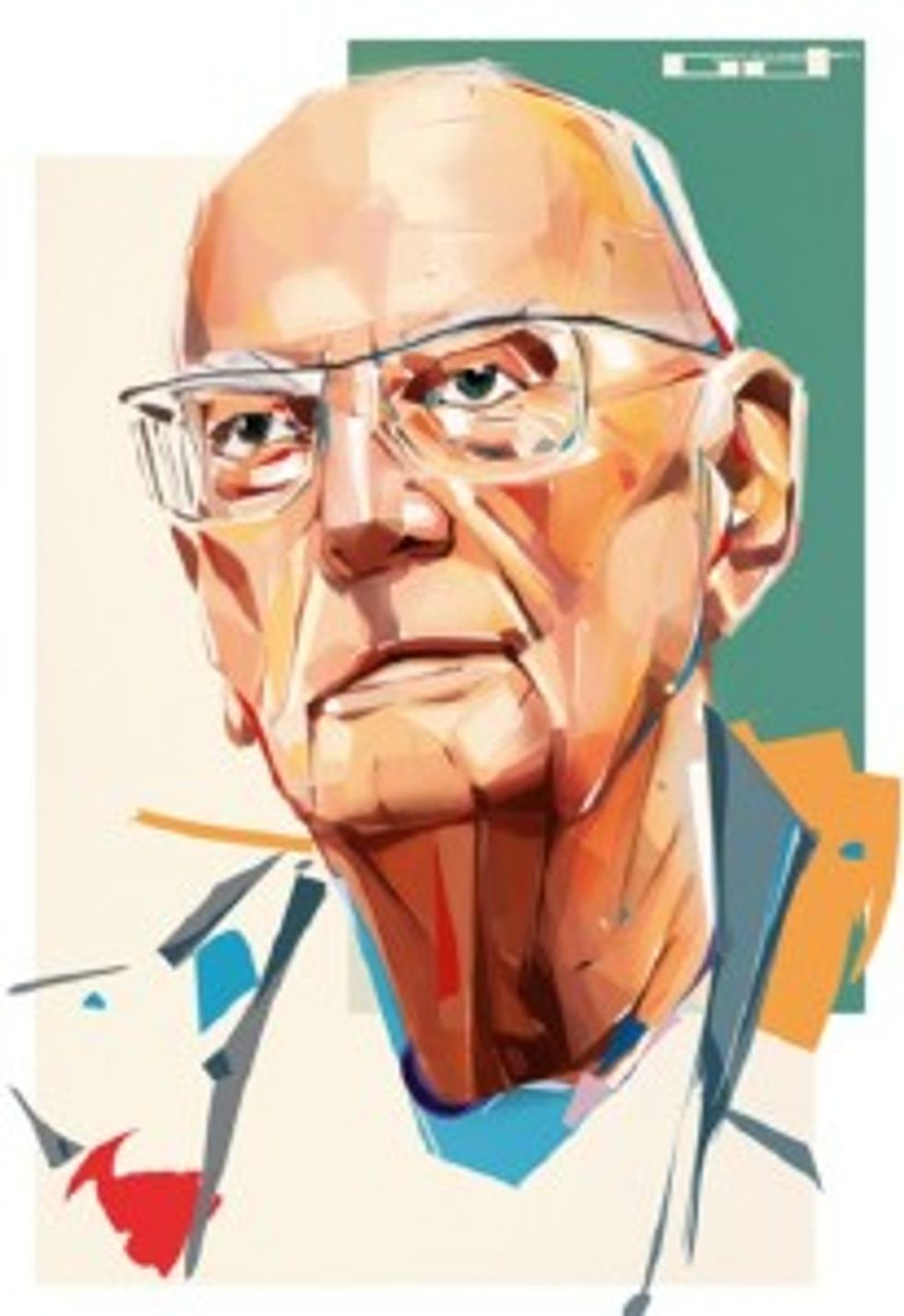 Salutations, Sapients! Once again, through the miracle of careless scheduling we're able to slip yet another strange and unsettling Sci-Blog in under the Editorial Radar. Eventually the Administration will realize the extent that this is Legitimate Sci-Bloggery and Shut the Whole Thing Down. Until then Enjoy, all of you Wonknerds!
---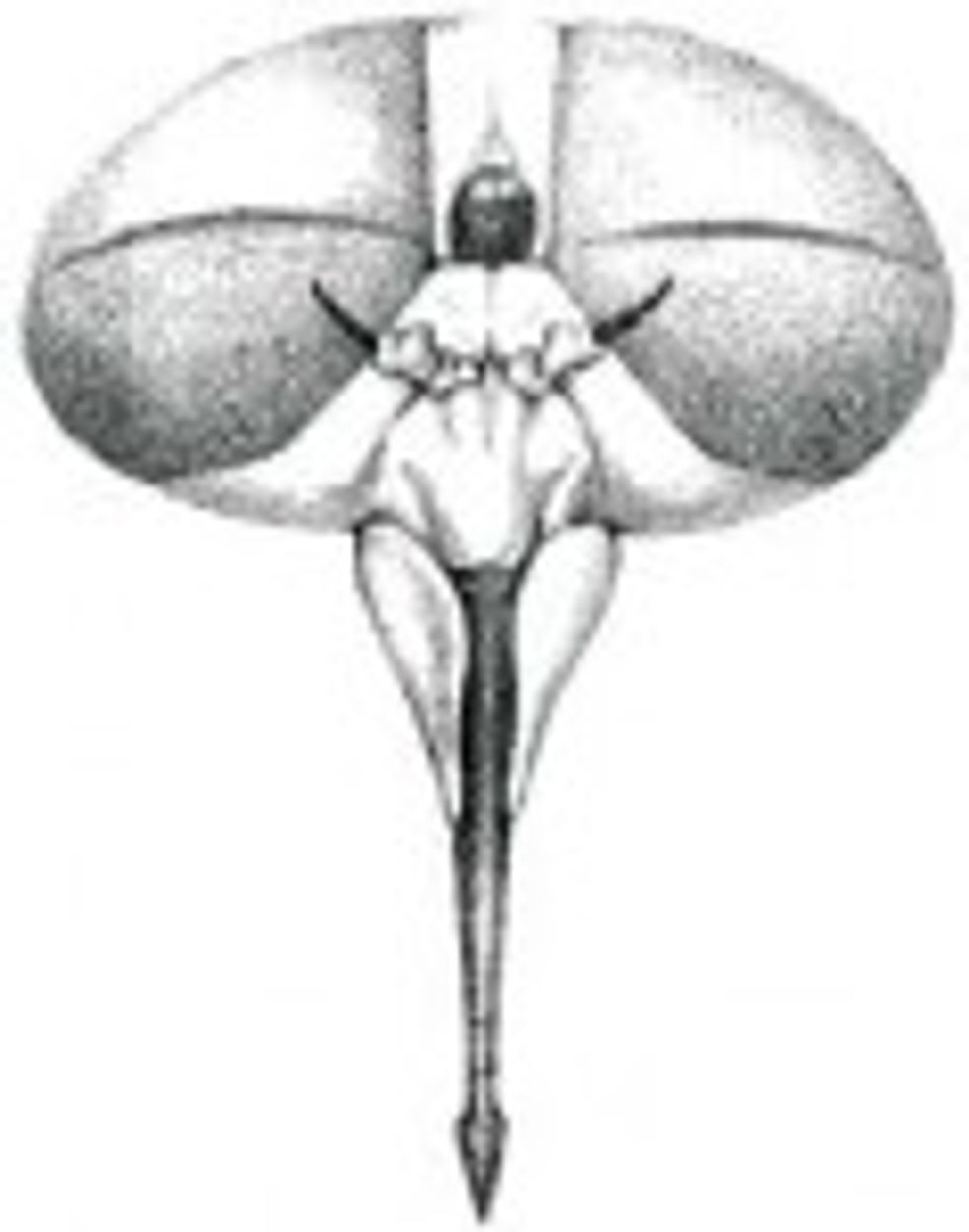 Ignore that disturbing image to your left for a bit and take a  look at this lovely panorama. What is it that you see? Your Nightmare Lawn? Acres of muck, bubbling with sulfur dioxide? An intractable flooded wilderness filled with bloodthirsty, disease ridden insects? An excellent place to leave the relatives? All true, but Salt Marshes are so much more than that.
Salt Marshes are tidal wetlands that develop in the sheltered spaces between land and sea. Sand, mud and nutrient-rich silt sediments accumulate from freshwater rivers and hardy species of grasses take hold, forming the foundation of a biologically diverse, robust and important ecosystem. They occur in almost every latitude on Earth (becoming Mangrove forests in the Tropics) and comprise an estimated 4 million acres of habitat in the United States.
They're harsh places to live, subjected to flooding, drying, and severe salinity and temperature fluctuations throughout the year. In spite of this, they have some of the highest rates of Primary Productivity of any ecosystem on Earth, their fast growing marsh grasses turning sunlight and nutrients into Biomass at a huge and very efficient rate. They're critical habitat for invertebrates,mammals and essential resting places for local and migratory birds. More than 75 % of all  Fish species harvested Commercially  and 90% of the species taken recreationally need salt marshes as nurseries, food or refuge habitats. All along the coast, you'll see hard-used pickups bearing  the bumper sticker "No Wetlands No Seafood". Believe it. Wetlands in general are highly effective natural filters, taking most waterborne contaminants and either breaking them down or binding them in sediments so that they are no longer biologically available to do harm.
Because these systems have such a high primary productivity rate, they are essentially taking carbon from the atmosphere, combining it with nutrients into living organisms that eventually form the sediments that build up the land. This means that healthy, functioning salt marshes are very effective machines of Carbon sequestration.
Scientists have been studying estuarine ecosystems to determine how much of a role they may play in mitigating our CO2 driven Climate Crisis. There's an interesting study of a reclaimed marsh in Tollesbury, in Essex, England that' encouraging.  Annette Burden, a wetland biogeochemist based at theCentre for Ecology & Hydrology, released a studywhich adapted measurement methodology from her work with Peat Bogs to find that the Tollesbury marsh sequestered 0.92 tonnes of carbon per hectare per year. This is good - better than farmland, which is a net contributor of atmospheric Carbon - but far less than a pristine, functioning natural marsh. The United States Geological Survey has conducted comparable studies, most notably in the marshes of Dorchester County Maryland in the Chesapeake Bay, which produced comparable findings. These studies give us some cause for optimism, for by saving these critical ecosystems we can help to save the global environment as well.
There are a few catches, though. There always are. Salt Marsh ecosystems all under threat worldwide and not just from development. On the East Coast for example, Salt Marshes have been dying at an accelerating rate over the past two decades, without anyone really knowing why. A study published by Linda Deegan of the Marine Biological Laboratory (MBL) in Woods Hole, Mass in the journal Nature last October finally linked the collapse of marsh ecosystems to an overabundance of the nutrients Nitrate and phosphorous, flowing in from poorly controlled septic and sewer systems and from lawn fertilizer runoff.
It's been estimated that the amount of Carbon emitted from lost coastal ecosystems is almost as much as is released by the nation of Japan. In addition, Salt marsh ecosystems can only tolerate a moderate rate of Sea level rise. According to Matthew Kirwan, Environmental Scientist and lead author of the Dorchester Mesocosm CO2 Field experiment, marshes build themselves vertically over time. If the Seas rise faster than the marshes are able to build themselves up, they will submerge, die and no longer be able to act as Carbon sequesters. "At fast levels of sea level rise, no realistic amount of carbon accumulation will help them survive" Kirwan said. Our future's in our hands, if we can hold it.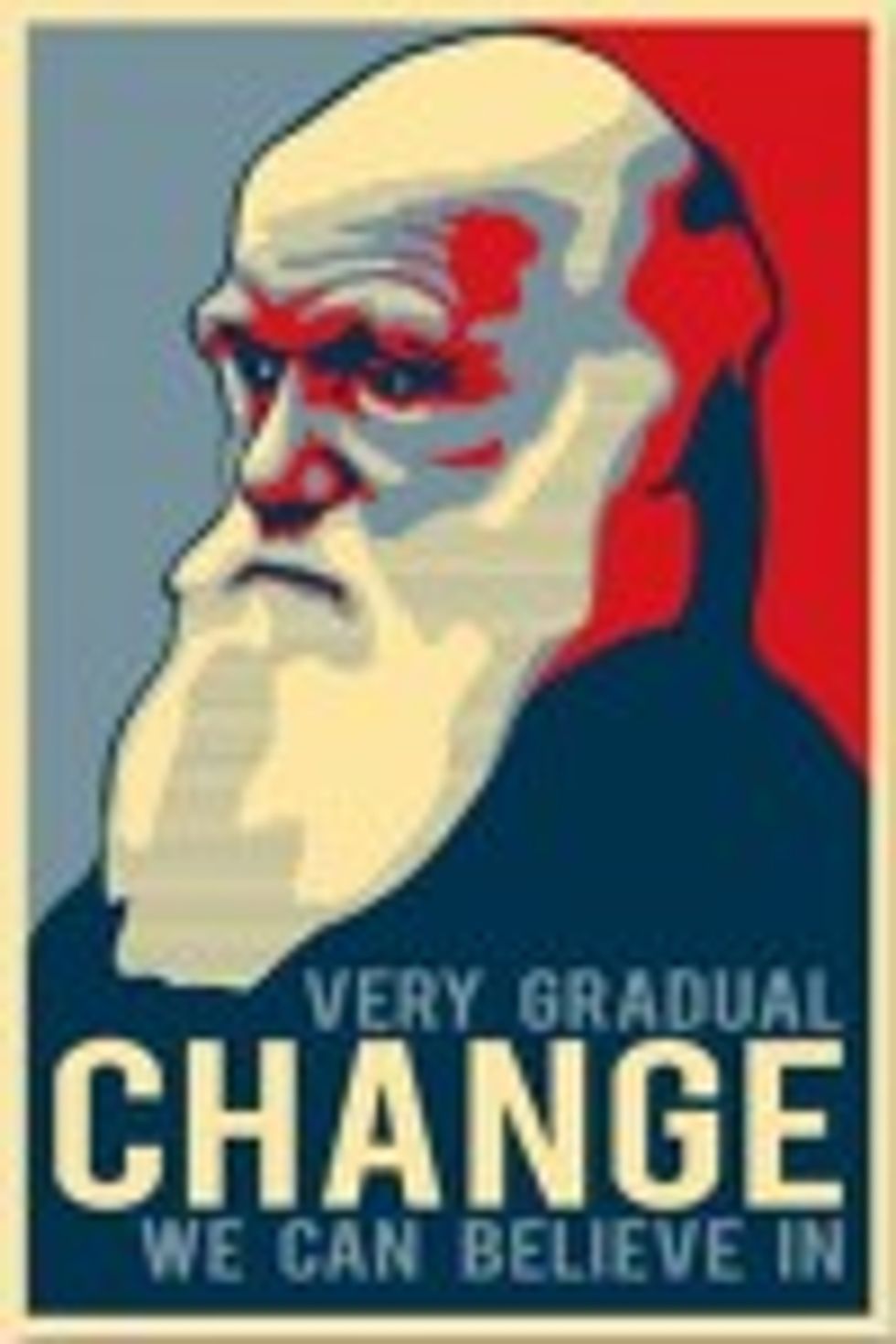 Hey, anyone out there want to make some money? There's a Creationist out in California that wants to put Evolution on Trial (sounds a bit familiar, doesn't it?) and is willing to pony up a prize of $10,000 dollars to prove "in front of a judge that science contradicts the literal interpretation of the book of Genesis." Apparently, Evolution doesn't exist but he does accept the Principle of De-Evolution. Good to know. Crack open that piggy bank, Kids!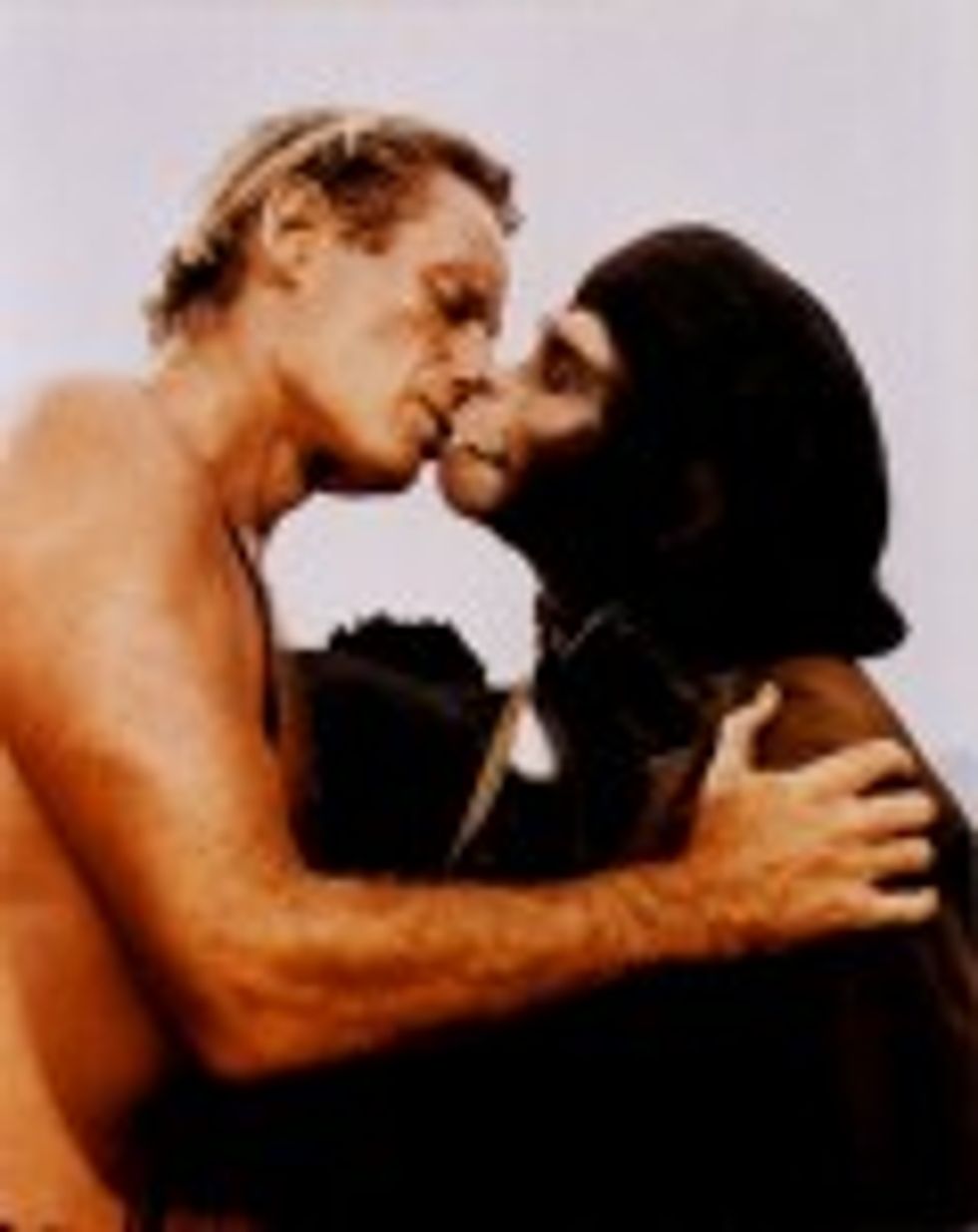 Researchers at the Max Planck Institute for Evolutionary Anthropology have released a much more accurate map of the Neanderthal Genome. Now you can build your own Ape-Man. Or Ape-Girl, as you wish.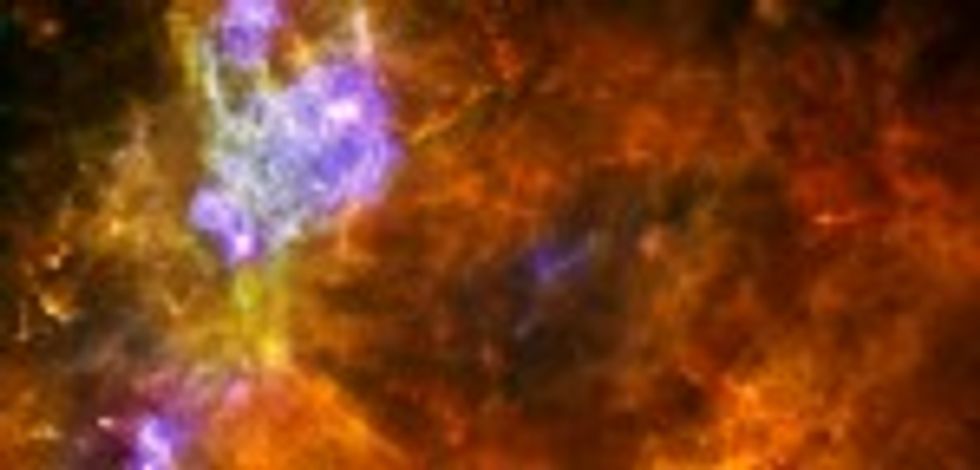 Here is your weekly Space Porn. The Herschel Space Observatory mission has captured some awesome photos and data on the formation of massive stars. Looking at the vast stellar formation cloud W3, they're finding a continuous process of stellar formation, not one that runs only once, for a set time.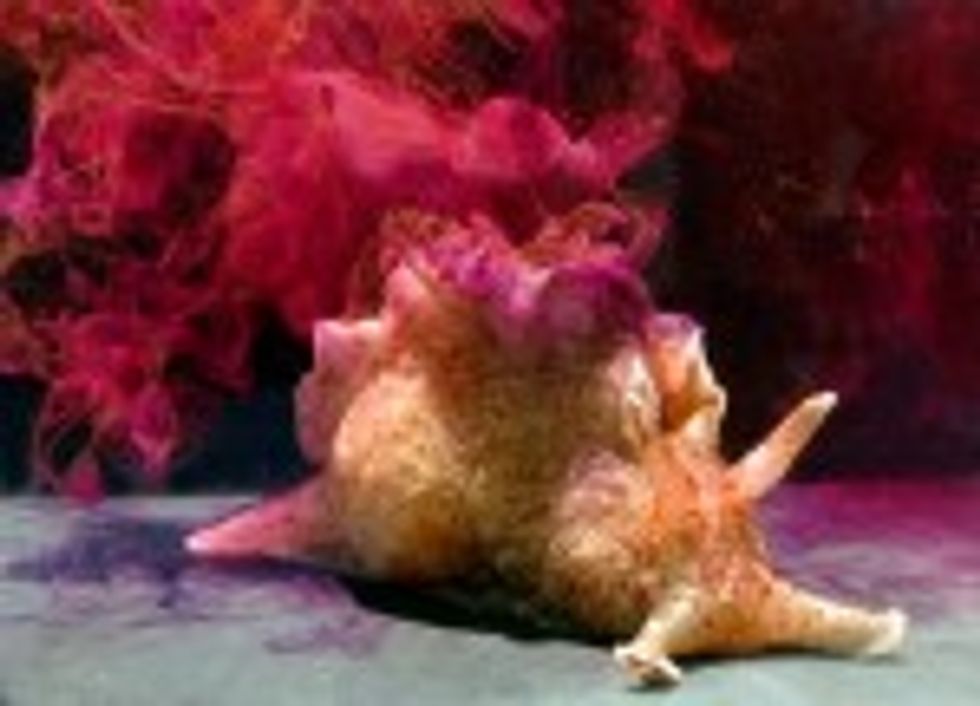 Just imagine sitting down for a nice seafood dinner and suddenly getting a face full of grotesque, sticky stuff. I know that some of you pay extra for that sort of thing, but it really puts lobsters off when Sea Hares do it. In the continuous war between predators and their prey, these sea slugs have developed a very effective chemical weapon that clogs up the lobsters olfactory organs and generally ruins their nice dinner.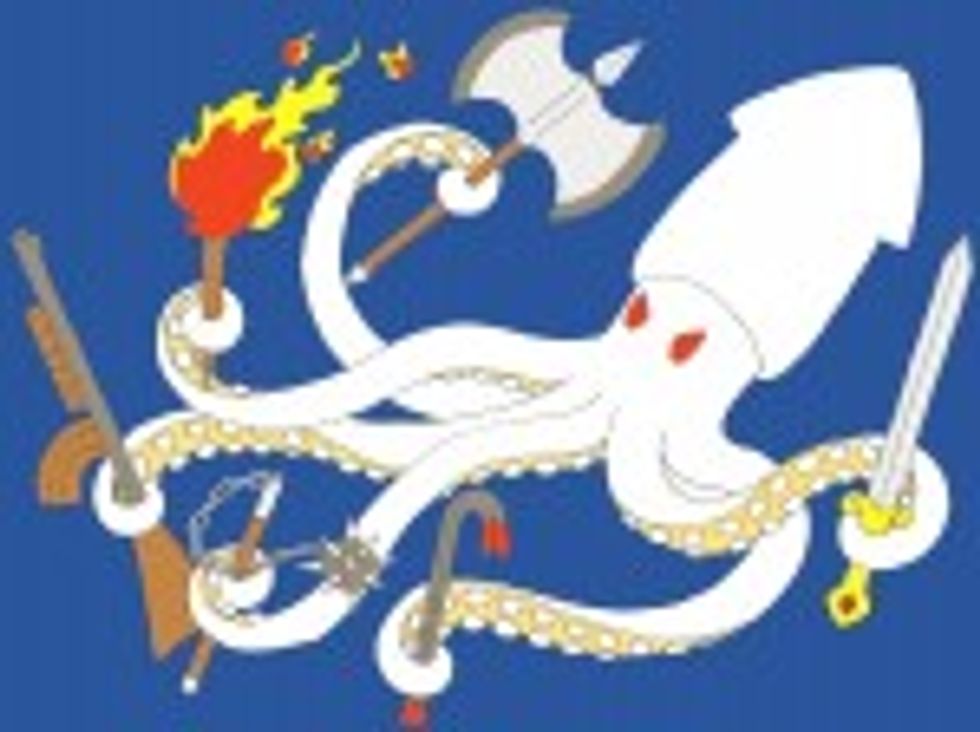 A fisherman in Guandong Province China was peacefully going about his business, pulling in 3-foot-long squid for market, when he found a live aerial bomb inside one. It's a sure sign of the Cephalopocalypse when the Squids begin to arm themselves.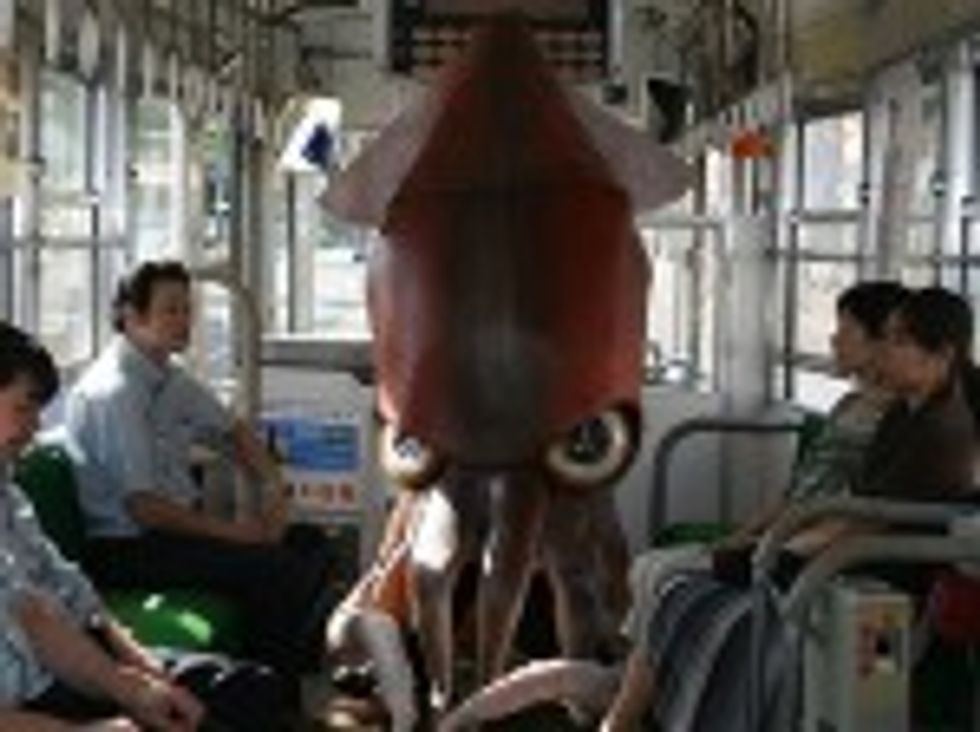 This week in Tentacle Porn, we have a lovely video of Humboldt Squids Flashing Each Other.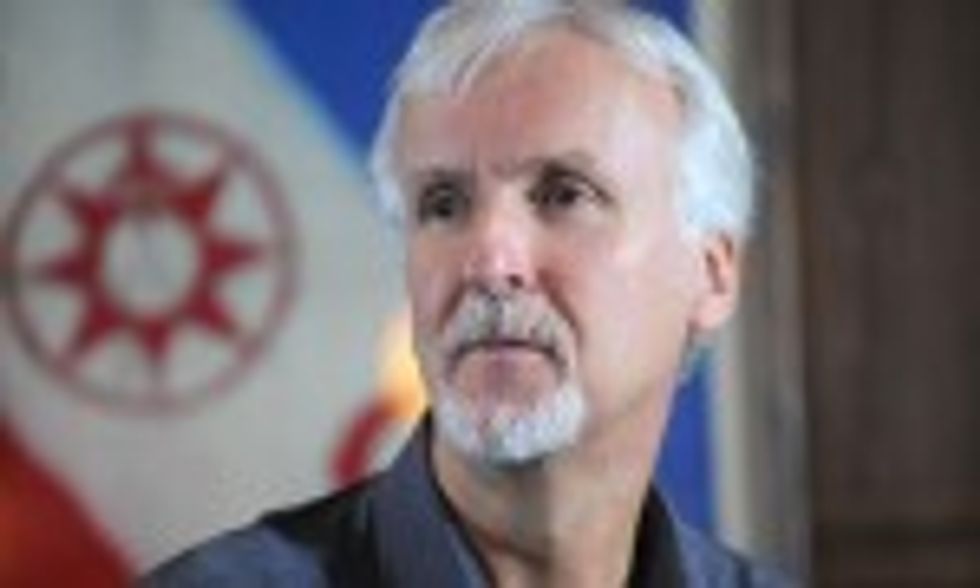 James Cameron is donating his manned submersible Deepsea Challenger to the Woods Hole Oceanographic Institution. Cameron will be advising the WHOI's newly formed Center for Marine Robotics, which expects to use the famous submarine for exploration and in developing new undersea technologies.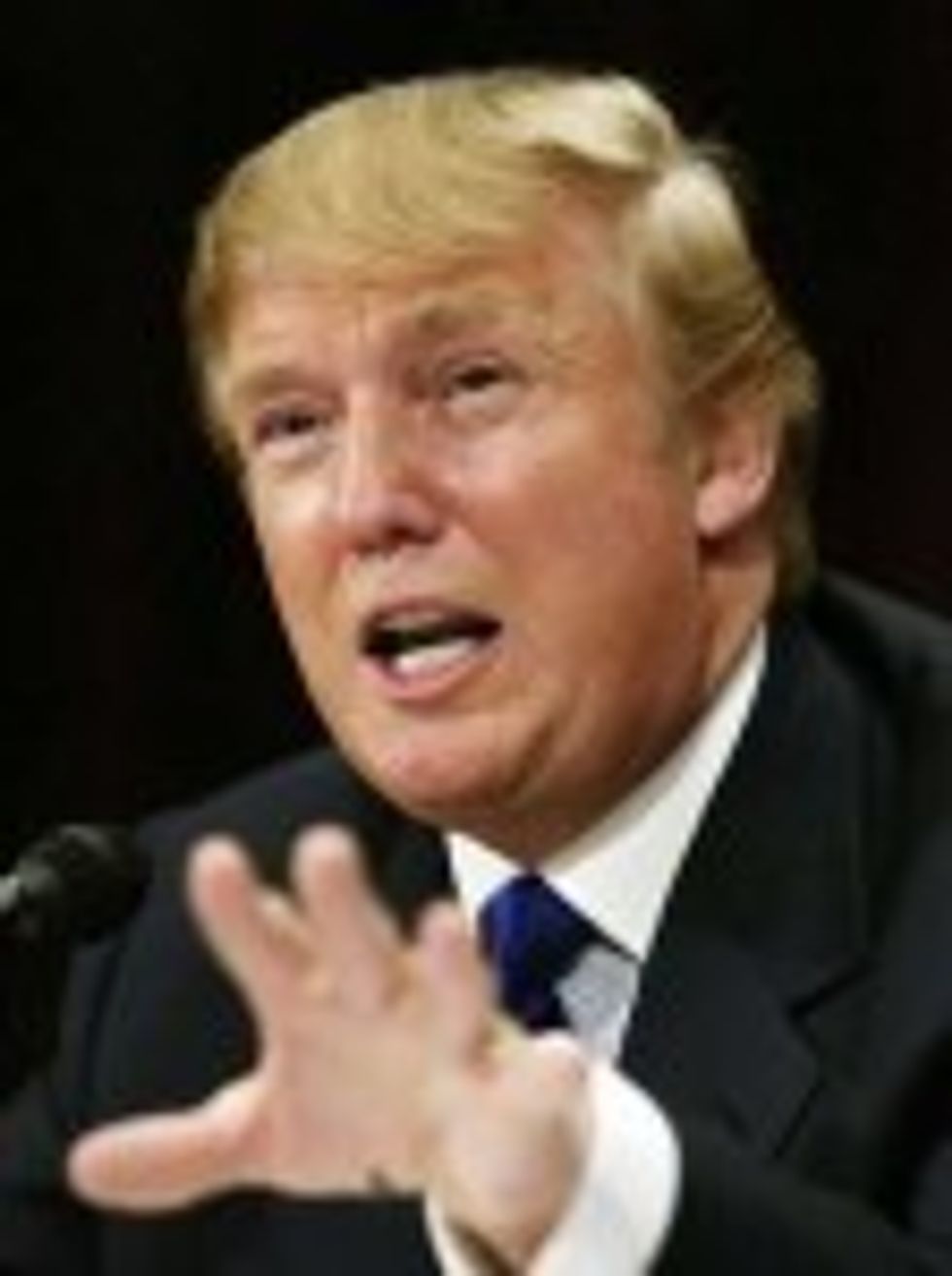 Short-Fingered Vulgarian and improbably famous nincompoop Donald Trump suffered a setback in Scotland this week when the government approved an experimental windfarm off the coast of his awful golf resort. The project is "chiefly designed to test and evaluate advanced new offshore wind power designs, potentially helping to find new breakthrough technologies." Trump thought is was ugly and diminished the value of his bloated rich folks playground, so of course it Had to Go. Reasonable people disagreed.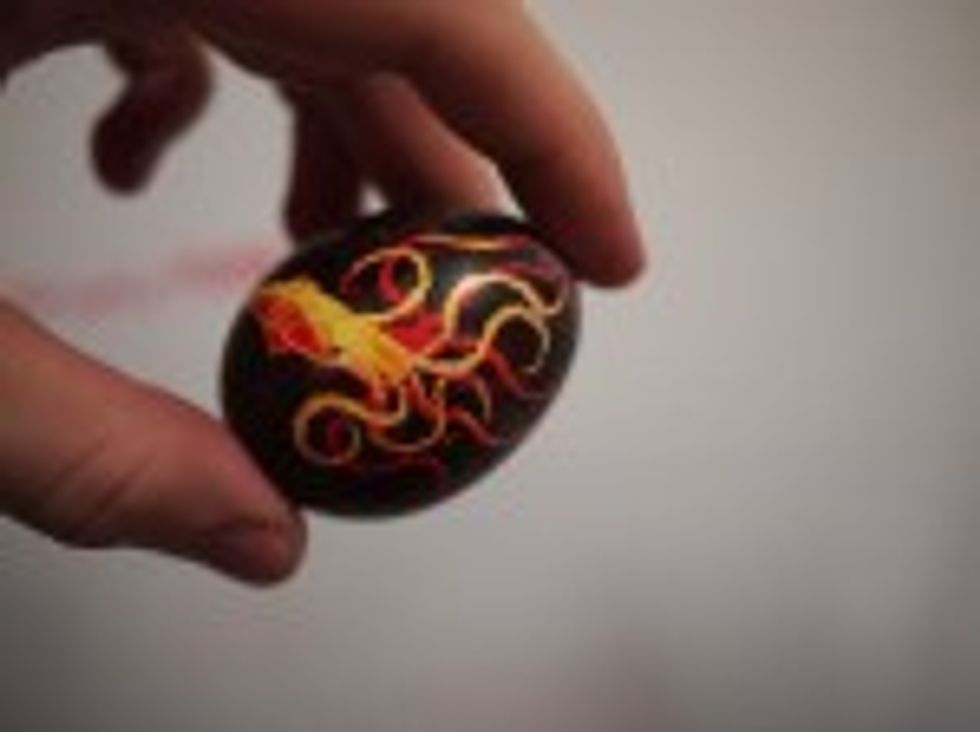 Lastly, Happy Easter, Wonkeratti! Have a Good Friday, too.