Wingnuts Angry That Obama Didn't Suck Off Saudi King, Like Bush Always Did
News
April 08, 2009 05:51 PM
Oh noes the wingnuts are very, very upset! Why? This street negro, Barack Obama, allegedly kowtowed to the Saudi King while meeting said Saudi King at the G-20. (The White House says, "Uhh, Obama is a lot taller than that old dwarf, so he bent down to look at him.") It is shameful for an American president to politely bow one's head while being presented to a Saudi Prince/King. You are supposed to smooch him up and hold his hand and walk him around your ranch and then give him a loving blowjob, like George W. Bush Junior always did! Let's remember the good times, together.
---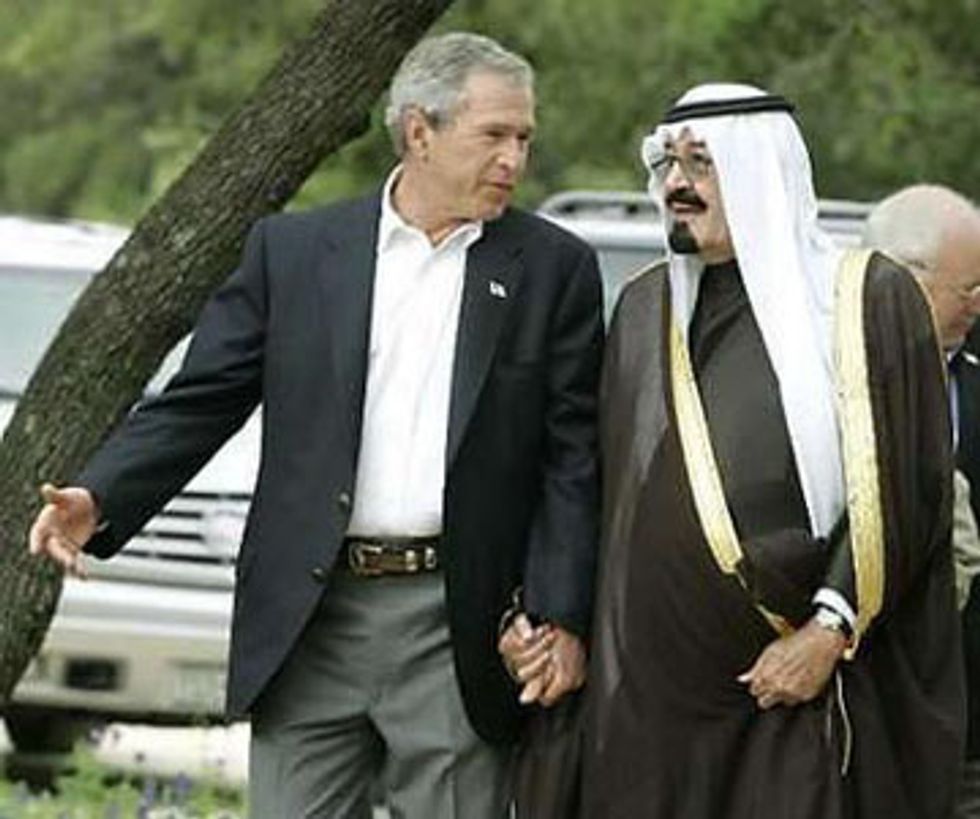 See, black people nod politely to the Royal Head of State Monarch, while white people romantically caress the fat old dude's hand -- foreplay, it is called -- and then robustly lick his ass for a few hours.
And then you just get in close with that Grecian-formula goatee and jam that tongue in there, old school: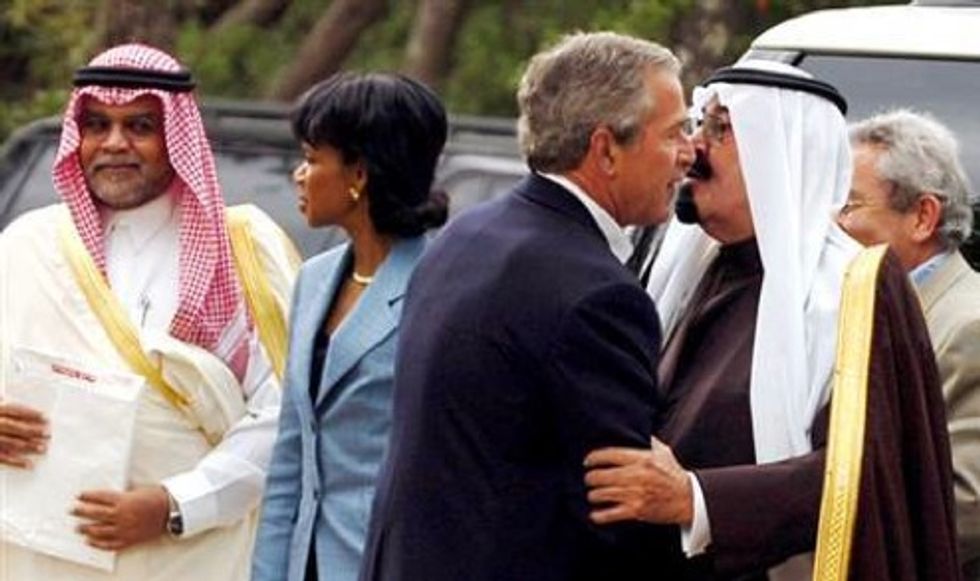 Thanks, Wingnuts! Without you people, American might've forgotten the proper way for an American president to deal with the Arab Monach: just cold suck on his peter.