Wingnuts Furious About ... LA Private School Named For Barack Obama
News
May 28, 2010 09:21 AM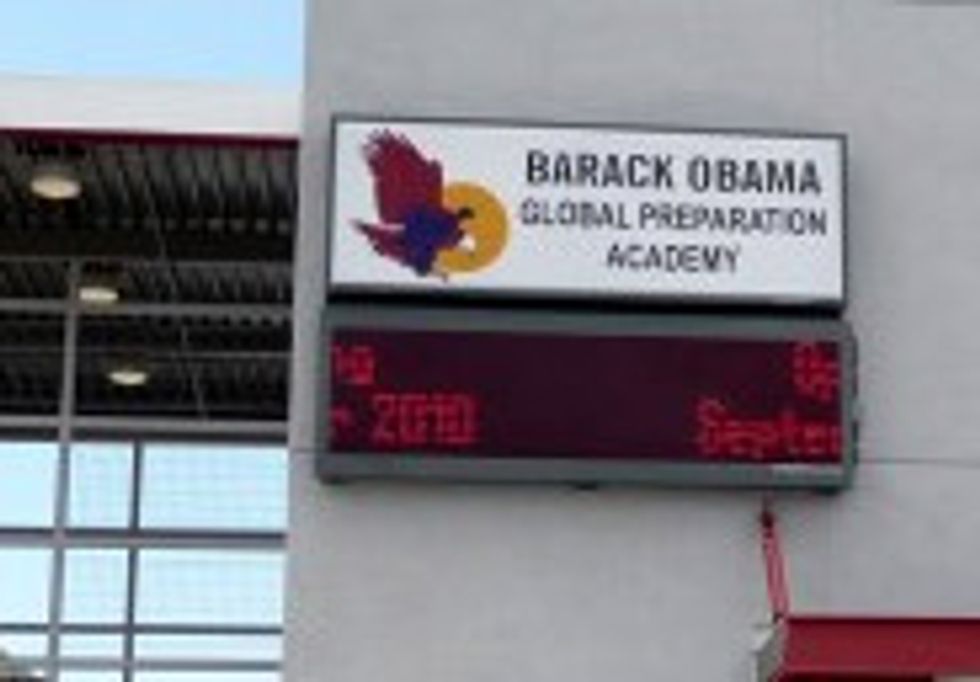 A failed school in the poor-lands of Los Angeles will soon re-open as the privately-run "Barack Obama Global Preparatory School," and that's a good thing for Educational Choice and all that, right? No WRONG, it is an excuse for people to leave wingnutty comments on an LA real-estate blog, because what has Barack Obama ever done, anyway?
---
It's all here on Curbed LA:
Mark me down as someone who doesn't like seeing our President's name on a new school-Unless of course the pupils of the school are properly indoctrinated to worship Obama and his militant Socialist movement.
I wonder if graduates of The Barack Obama Global Preparation Academy will be anti-vetted by a subservient media to run for public office on the strength of their academic "performance", without releasing a transcript, class list, report card or allowing a peek at their college applications.

Hard not to laugh though, at some of the Obama Global Preparation curriculum. Embracing Illegals, Undocumented Today, Democrat's Tomorrow Marketing Treasury Debt To China, America's Biggest Export Leaders of The Future, A Salute to Castro, Chavez and Morales

Just because he is black doesn't make him worthy of naming a school after him when he hasn't had any great accomplishments other than trying to fulfill pushing his dream of a socialist state. He hasn't even finished a term yet.
I guess they won't be teaching math at this school. As part of the school's green initiative, textbooks will be replaced by teleprompters. Toilet leaks will be allowed to linger for more than a month, meanwhile students are to blame the janitor. The students dodged a bullet, literally; their streets could've been renamed after Martin Luther King Jr.
[Curbed]