Wingnuts Furious At Jews, Jon Stewart, For Killing Christmas, Doing Newtown Massacre
News
December 20, 2012 12:07 PM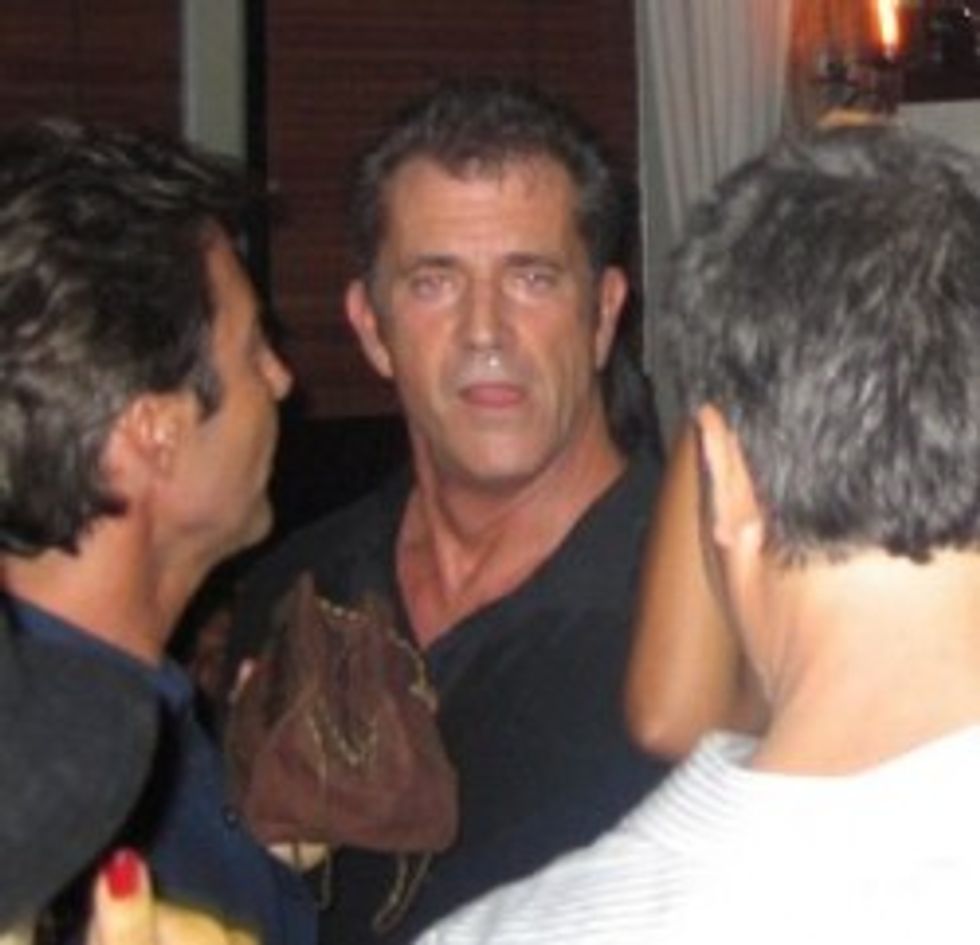 Excuse me, Jews, but how have you killed Christ/Christmas/little first graders today? Let us start with Burt Prelutsky, who apparently has written for the Timeses New York and Los Angeles, and yet now, sadly, is stuck writing about his fellowJewishes killing Christmas in his marvelous journey "The Jewish Grinch Who Stole Christmas," at WND.
---
Blah blah blah, Mel Gibson, It's A Wonderful Life, assimilation
But the dirty little secret in America is that in spite of the occasional over-publicized rants by the likes of Mel Gibson and Michael Richards, anti-Semitism is no longer a problem in society; it's been replaced by a rampant anti-Christianity. For example, much of the hatred spewed towards George W. Bush had far less to do with his policies than it did with his religion. As you may have noticed, they haven't called Barack Obama any bad names even though he's kept Gitmo open, extended the Patriot Act and even used drones to kill American citizens. Could it be because they understand that he only attended church in order to get his political career off the ground?

These Jewish bigots voiced no concern when Bill Clinton or John Kerry made a big production out of showing up at black Baptist churches or posing with Rev. Jesse Jackson because, again, they understand that's just politics. They only object to politicians attending church for religious reasons.
But what does going to black church have to do with killing Christmas? Well, because "ACLU"!
You may have noticed, though, that the ACLU is highly selective when it comes to religious intolerance. The same group of self-righteous shysters who, at the drop of a "Merry Christmas" will slap you with an injunction, will fight for the right of an American Indian to ingest peyote and a devout Islamic woman to appear veiled on her driver's license.

I happen to despise bullies and bigots. I hate them when they represent the majority, but no less when, like too many Jews in America, they represent an infinitesimal minority.

I am getting the idea that these self-righteous secular Jews won't be happy until they pull off their own version of the Spanish Inquisition, forcing Christians to either deny their faith and convert to agnosticism or suffer the consequences.
Also, something about the Santa Monica creche on public lands, and Rhode Island's (HORRORS!) "holiday tree." We don't know, you could try to read it?
But the Jewish Grinch killing Christmas is only the beginning, as Joel Rosenberg picks up where Burt Prelutsky leaves off: Jon Stewart, known Jew, killed the children in Newtown.
The answer is as painful as it is simple: the further we turn away from God in our nation — the further we drive Him out of our society, out of our schools and courts, and out of our media, and out of our homes; or the more we give mere lip service to religion; the more men are "holding to a form of godliness, although they have denied its power" (2 Timothy 3:5) — the worse things are getting. Consider just the cultural war against Jesus and Christmas that has been waged just in the last few days:

Fox News headline: "Holiday message: Atheists dub Jesus a 'myth' on Times Square billboard"

CNN column, "Have yourself a merry atheist Christmas"

AP article about the "War on Christmas"

Fox News story about a rapper singing about a "Gangbanger Jesus"

KTVA-TV (Alaska) story: "Atheists Wage War on Christmas in Anchorage: Anti-religion signs on People Mover buses"

Comedy Central's Jon Stewart wages war on Christmas and mocks those who thinks he's wrong [caution: obscene language]
WONKETTE WAR ON CHRISTMAS LIBEL! We guess Stewart's was pretty good though. You can watch it over at Mediaite; Comedy Central's Web 1.0 player fucks up our page.
[WND via LittleGreenFootballs / RightWingWatch]
Rebecca Schoenkopf
Rebecca Schoenkopf is the owner, publisher, and editrix of Wonkette. She is a nice lady, SHUT UP YUH HUH. She is very tired with this fucking nonsense all of the time, and it would be terrific if you sent money to keep this bitch afloat. She is on maternity leave until 2033.