Winston Churchill Ordered Cover-Up of Posh British UFOs
News
August 06, 2010 01:54 PM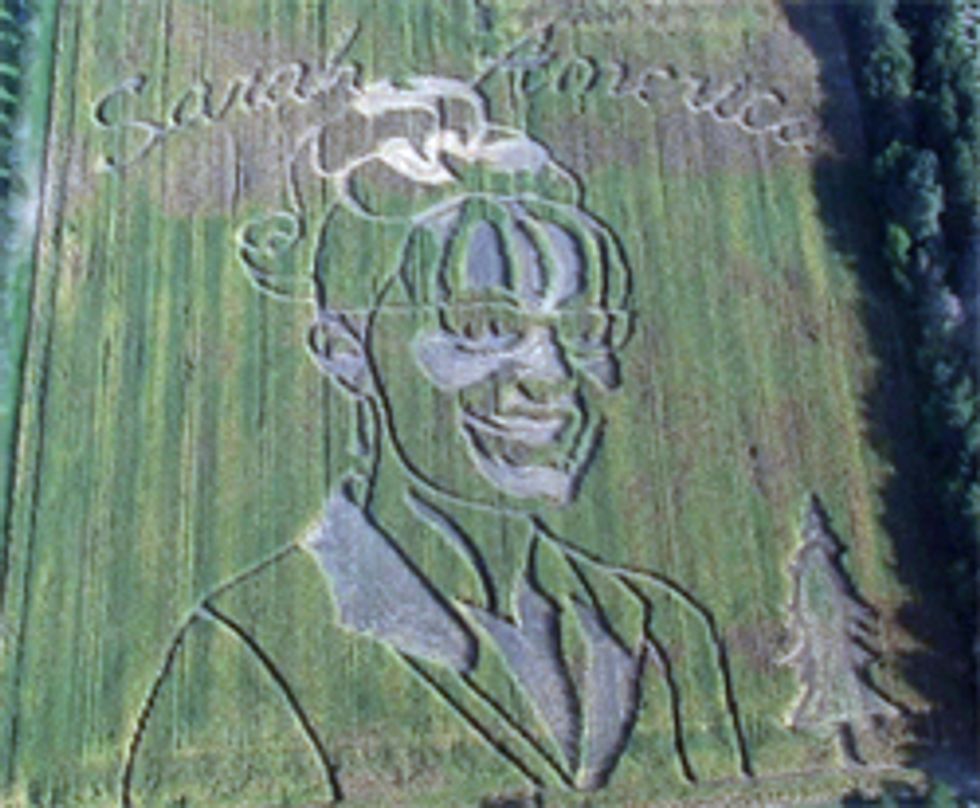 Recently-released files show that the fancy tea-based British governmenttook their fancy British UFOs very seriously in the 1950s, and Winston Churchill destroyed much of the evidence to cover it up. The U.S. thought it was winning the UFO race at the time, but were our dandy allies secretly doing better than us? Why did aliens like Britain so much? They are called FISH STICKS and FRENCH FRIES, poodle-skirt aliens, and we had them too.
---
The files also include an account of a wartime meeting attended by Winston Churchill in which, it is claimed, the prime minister was so concerned about a reported encounter between a UFO and RAF bombers, that he ordered it be kept secret for at least 50 years to prevent "mass panic".

Nick Pope, who used to investigate UFO sightings for the MoD, said: "The interesting thing is that most of the UFO files from that period have been destroyed.

"But what happened is that a scientist whose grandfather was one of his [Churchill's] bodyguards, said look, Churchill and Eisenhower got together to cover up this phenomenal UFO sighting, that was witnessed by an RAF crew on their way back from a bombing raid.
AH HA! Eisenhower was in on this too! Why didn't he alert the rest of our government about this?! TRAITOR! Eisenhower was denying us our God-given right to create a UFO-industrial complex. BOEING COULD HAVE SO MUCH MONEY IN UFO CONTRACTS RIGHT NOW.
"The reason apparently was because Churchill believed it would cause mass panic and it would shatter people's religious views."
That queen of theirs loves science fiction, and as soon as she found out about this, the Church of England would have ceased to be Protestant and started worshipping Eisenhower. Er, started worshipping aliens. Not to mention the rest of those Godless fancy Brits! Their beliefs are so shallow that they can't understand that God created the aliens, but never talked to us about them, so that they would be a fun surprise to celebrate how much he loves America. [BBC]