Wisconsin Sen. Scott Fitzgerald Accuses His Little Lady Challenger Of Being A Puppet For Her Husband
News
May 14, 2012 02:05 PM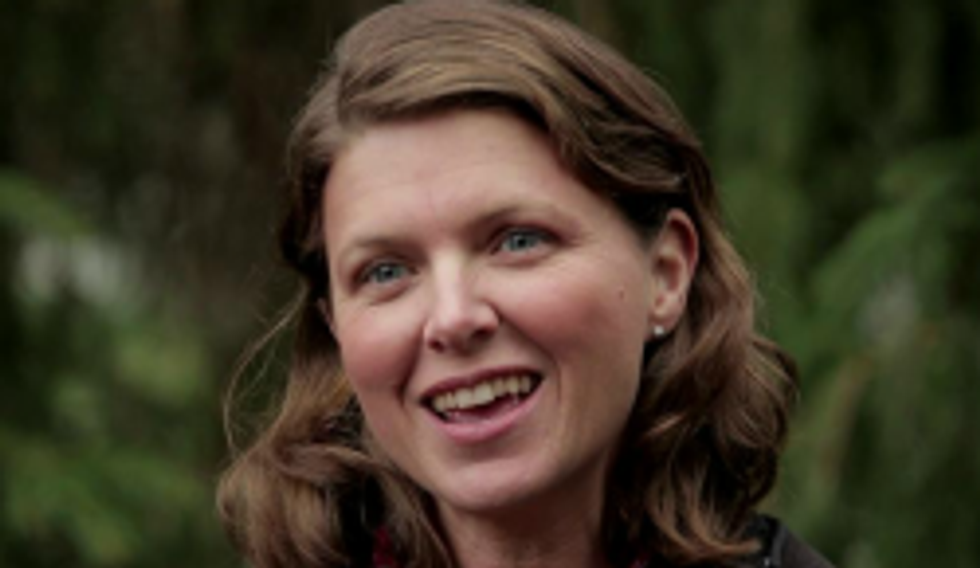 Scott Fitzgerald, Wisconsin Senate leader and gross bestie of semi-Governor Scott Walker, is facing some competition in his senate campaign -- FROM A WOMAN! It's scary, but it's true. Lori Compas, who currently works as a photographer and writer, is running in Fitzgerald's district in an effort to get rid of Walker and his cronies in the June 5 recall election. Fitzgerald may be worried, but it's only because he believes lil' Lori isn't doing a thing in her campaign, rather, it's being run by her husband, a geography professor, and by "unions and protest groups." "I don't for one minute believe she is the organizing force behind this whole thing," Fitzgerald told the Wisconsin State Journal. Clearly the geography professor husband has a better understanding of politics, because he is a man, and plus, geography. Also, Compas is FREELANCE, anyway, which is codeword for ASPIRING BABYMAKER.
---
"Big Fitz," as he is for some reason known, was campaigning outside of his district over the weekend and was surprised to find that people weren't heckling him or giving him the finger, reports the State Journal. This gave him the confidence to declare that women, and one in particular, are lazy, and that behind every so-so woman is a great man who can point to Djibouti on a map.
For the record, Fitzgerald said he doesn't buy Compas' Pollyanna image. He knows some people are painting the race as a David-vs.-Goliath contest. But Fitzgerald said he thinks her husband is one of the main forces behind her campaign, as well as unions and protest groups. "I don't for one minute believe she is the organizing force behind this whole thing," he said.
Oh, but ha, the Wisconsin State Journal is kind of a sexist pig as well, with man reporter Clay Barbour describing Compas as seeming "more encouraging art teacher than hard-boiled politician."
Unfortunately this sweet little potential art teacher with the "chestnut hair and a permanent smile" (no mention of Fitzgerald's gross appearance in this article, not necessary, not important!) is currently running about 14 percent behind Fitzgerald in most polls. But you know what, she has a chance, because:
The Packers-sweatshirt-and-jeans combo that used to be her campaign attire was gone; in its place was a smart, brown pantsuit. "A couple of supporters cornered me after my first listening session and said, 'If you are going to be our candidate, you have to start looking the part,'" she said. "I have two suits now, a brown one and a navy blue one. I call them my uniform."
That's a relief. [Huffington Post, Wisconsin State Journal]